Main content
The ten books we rarely get around to reading
Radio 4 has a new dramatisation of George Eliot's most famous (and let's face it, rather chunky) novel Middlemarch. It's got us thinking about all the best bulky books out there. Put off if a novel doesn't fit in your pocket? Don't be. After all, the new age of e-readers means there's really no excuse not to tackle a thousand-word tome.
Here are some of literature's greatest gargantuan novels that we should all add to our list. Read on if you dare…
1. Moby-Dick; or, The Whale by Herman Melville (720 pages)
Starting small, at just 720 pages, we have American author Melville's magnum opus.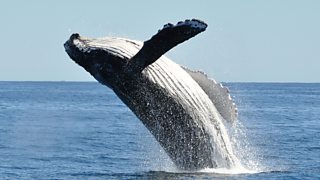 Moby-Dick is about the obsessive quest of Ahab, captain of the whaling ship Pequod, who seeks revenge on a giant white sperm whale that previously bit his leg off at the knee.
The narrator is a sailor named Ishmael, hence one of the most famous first lines in literature: "Call Me Ishmael."
The book is strange, wise, funny and profound and widely considered to be one of the greatest American novels.
2. A Little Life by Hanya Yanagihara (736 pages)
This Man Booker Prize shortlisted novel follows the lives of four friends with big dreams who move to New York City after graduating from college. JB is an artist, Willem an aspiring actor, and Malcolm an architect. But it's Jude – a broken, self-harming lawyer with a mysterious past – that the book focuses in on.
As the story progresses, the extent of his damage and suffering is revealed. Compulsive, gut-wrenching reading that covers decades and is guaranteed to have you sobbing as you approach those final pages.
3. Middlemarch by George Eliot (880 pages)
Considered to be Eliot's masterpiece, the novel is an exploration of class in the fictional town of Middlemarch – from the landed gentry to the manufacturers to the farm labourers.
The focus, however, is on two characters, the stubborn and strong-willed Dorothea Brooke and idealistic Tertius Lydgate, who both find themselves in disastrous marriages.
Although it's set in the 19th century it feels incredibly modern as it explores big themes like the limits of free will and the struggle to be a moral person in a flawed world.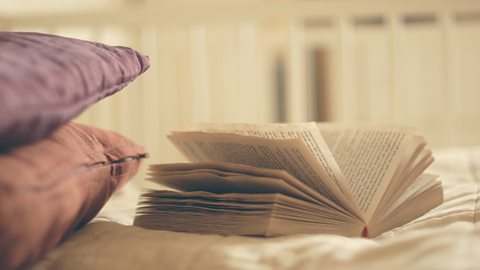 The best examples of hidden messages and jokes, or 'Easter Eggs', in fiction.
4. Bleak House by Charles Dickens (928 pages)
Bleak House is Dickens's longest novel. It tells the story of the Jarndyce family as their hopes to inherit a fortune are thwarted by the extremely long-running lawsuit of Jarndyce and Jarndyce, which has gone on for generations and "become so complicated that no man alive knows what it means."
Dickens is satirising the Court of Chancery, in which cases could drag on for decades. The novel has numerous characters and several sub-plots and is so chunky it'll certainly make a solid doorstop for any house, bleak or otherwise.
5. Don Quixote by Miguel de Cervantes (976 pages)
Don Quixote is a middle-aged Spanish gentleman who, after reading too many chivalric romances, decides to pick up a sword and become a knight-errant, heading out into the world with his old horse and pragmatic squire to seek adventure.
Don Quixote's "heroic" deeds include attempting to fight a field of windmills which he mistakes for giants and going into battle against an innocent herd of sheep.
This influential work is often labelled as the first modern novel.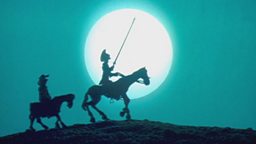 Don Quixote and Sancho Panza travelling on horseback by moonlight, credit: BBC Children's TX: 25/12/1999.
6. Infinite Jest by David Foster Wallace (1,079 pages)
David Foster Wallace's meandering epic takes place in a near-future dystopia where the United States, Canada and Mexico have all merged into The Organization of North American Nations.
The main settings are a tennis academy and a halfway house for recovering addicts and the main plot line is a quest for a film titled "Infinite Jest", which has the power to put the viewer into a vegetative state.
It's known for its experimental structure: there are 388 endnotes, some of which have footnotes of their own. If you think it feels infinite as it stands, then it's worth remembering that 600 words were cut from the author's initial draft!
7. War and Peace by Leo Tolstoy (1,296 pages)
Tolstoy's epic is set in the Napoleonic era in Russia, flitting between the battlefield and the home front as it follows three infamous characters: Pierre Bezukhov, the illegitimate son of a count who is fighting for his inheritance; Prince Andrei Bolkonsky, who leaves his family to fight in the war against Napoleon; and Natasha Rostov, a beautiful young nobleman's daughter.
Tolstoy explores war's impact on armies and aristocrats alike. (If it feels too long, you can always cheat and dip into the BBC adaptation.)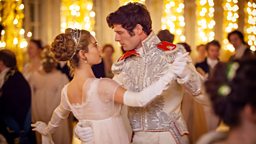 Image credit: BBC One 'War & Peace' (2016)
8. The Stand by Stephen King (1,344 pages)
The Stand is a post-apocalyptic horror-fantasy in which a rapidly mutating strain of flu that had been modified for biological warfare is accidentally released from a secure facility, causing a pandemic that wipes out over 99% of the world's population.
The book has two alternate endings. The first appeared in the original 800-page version of 1978 when the publishers couldn't physically print a manuscript any larger. But in 1991, King's full, uncut version was released, giving fans even more to get their teeth into.
One thing's for sure, whichever iteration you read, it's a long time to be on the edge of your seat.
9. A Suitable Boy by Vikram Seth (1,504 pages)
Seth's vast novel is set in the early 1950s, in post-independence, post-partition India and follows the story of four large, extended families over a period of 18 months. (The novel requires not one but four family trees at the front!)
It centres on Mrs. Rupa Mehra's efforts to find the perfect match for her younger daughter, Lata, in the form of a "suitable boy."
What can fictional therapy teach us about the real thing?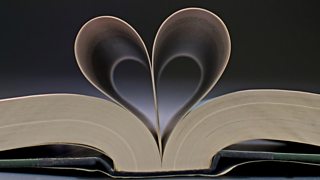 How therapists themselves have fared in the pages of novels - and what we can learn from them.
10. In Search of Lost Time by Marcel Proust (3,031 pages)
Yep, you did read that correctly.
Proust's epic À la recherche du temps perdu (to give the original French title) is over 3,000 pages long over 13 volumes, and totals around 1.3 million words. In fact, it's in the Guinness Book of World Records as the longest novel ever.
We're not going to even try summarising the plot for this one, but in essence it follows the narrator's memories of childhood and experiences into adulthood as he worries that time is always being lost and the world has no meaning.
You'll need an awful lot of time to tackle this one.
More from Radio 4
George Eliot's tale of life, love and politics in a English town. Adapted by Katie Hims.

Exceptional readings, available to download to your tablet or smartphone on BBC Sounds.