Main content
Five Great 'Bromances' in Classic Literature
Dramatised as part of the Love Henry James season on BBC Radio 4, Roderick Hudson explores the complex relationship between an impoverished artist and his wealthy patron. It is what we might now refer to as a bit of a "bromance"…
In literature, the concept of the "bromance" is nothing new or rare. From Homer and Shakespeare's oeuvre – to Ron Weasley and Harry Potter – intense, complicated love and affection between two (ostensibly) straight men takes centre stage in many popular works of fiction. Here are a handful of classic novels with a meaningful male friendship at their heart.

1. Rowland and Roderick in Roderick Hudson
By Henry James
In Henry James's first novel, Rowland Mallet, a wealthy Bostonian bachelor who loves art but is without artistic talent himself, meets Roderick Hudson, an exceptionally gifted but poor sculptor. Rowland becomes patron to the young artist, whisking him off to Rome to help him develop his talents.
Although both men form romantic ties with female characters, the most profound and emotional relationship in the novel remains that between the two male protagonists. Rowland (a bit of a wet blanket) certainly lives vicariously through his young protégé (a fiery, creative type) – but the socially accepted artist-patron relationship could also be seen to be camouflage for a more romantic bond. James states how Rowland's "affection" for Roderick "overmastered his heart". Is Rowland taking Roderick under his wing an example of displaced homosexuality, in an era when being openly gay could have resulted in a jail sentence? A life-long bachelor, it is widely debated whether James was himself gay, with his desire to keep his sexuality a secret shaping the characters he created.
Listen to the dramatisation of Roderick Hudson.
2. Hamlet and Horatio in Hamlet
By William Shakespeare
In Shakespeare's tragic play, Prince Hamlet is summoned home to attend his father's funeral. The ghost of Hamlet's father then appears, claiming to have been murdered by Hamlet's uncle, Claudius, who has since married Hamlet's mother and seized the throne. Hamlet vows to avenge his father's death, feigning madness to deflect attention away from his murderous plot. Avenge him he does – successfully killing Claudius – but in doing so he loses his intended, his mother, and finally his own life.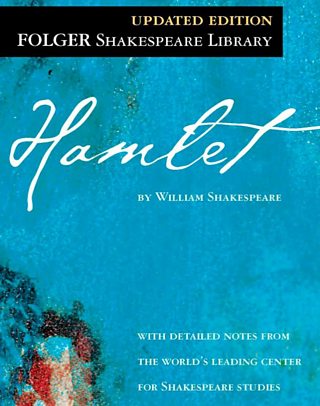 The front cover of Hamlet (Simon & Schuster)
It is safe to say that Hamlet is not the easiest of companions, but his old university friend Horatio stays by his side through thick and thin. Horatio is the only person whom Hamlet trusts and, as such, the only one who knows that Hamlet's madness is an act. Their love and kinship is so profound that as Hamlet nears death, Horatio offers to die by his side. Hamlet's final request, however, is for his faithful friend to live on to tell his story. Horatio agrees – his sense of loyalty to, and love for, his companion ultimately saving his life. Horatio's heartfelt feelings are clear as he bids Hamlet an emotional farewell: "Good night, sweet prince".
3. Frodo and Samwise in Lord of the Rings
By JRR Tolkien
Frodo Baggins, a hobbit, inherits a mystical ring from his cousin Bilbo and must undertake the not-altogether-pleasant quest to destroy it in the fires of Mount Doom. Thankfully, Frodo is accompanied by his gardener and best buddy, Samwise Gamgee. The ring has a powerful effect on Frodo, making him tired, moody, and quite frankly terrible company. But as he gradually becomes weaker under the ring's malevolent spell, Sam only becomes more determined to protect his brother-in-arms, proving himself to be Frodo's closest and most dependable companion. Samwise ruminates on his feelings for Frodo as he watches him sleep: "As he had kept watch, Sam had noticed that at times a light seemed to be shining faintly within; but now the light was even clearer and stronger… He shook his head, as if finding words useless, and murmured: 'I love him. He's like that, and sometimes it shines through, somehow. But I love him, whether or no.'"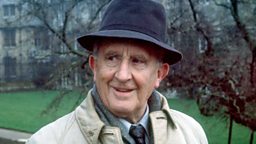 JRR Tolkien in the grounds of Merton College, Oxford.
I got you to look after me, and you got me to look after you.
4. George and Lennie in Of Mice and Men
By John Steinbeck
Of Mice and Men tells the story of George Milton and Lennie Small, two displaced ranch workers who roam California in search of employment during the Great Depression. Lennie – a gentle giant with learning difficulties – is deeply devoted to George and reliant upon him for protection and guidance. And although George complains about having to care for Lennie, it is clear that the devotion is mutual. As Lennie says to George, "I got you to look after me, and you got me to look after you." The novel races towards its tragic denouement when Lennie, who doesn't know his own strength, accidentally breaks the neck of their boss's wife. The friends flee and hide. As a lynch mob approaches, George comforts Lennie by talking of a farm they will one day own together. Then to protect Lennie from the fate that awaits him at the hands of his aggressors – in an act of mercy, and what could be interpreted as the ultimate act of friendship – George shoots and kills his dear friend.
5. Holmes and Watson in the Sherlock Holmes novels
By Arthur Conan Doyle
The compelling friendship between the famous sleuth and his loyal assistant has been the beating heart of hundreds of theatre shows, television and film adaptations of Conan Doyle's crime canon.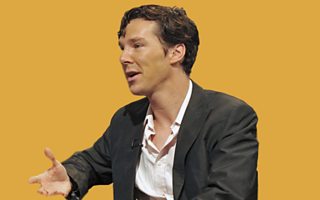 Benedict Cumberbatch, star of the contemporary TV version of Arthur Conan Doyle's detective stories, Sherlock.
Separately flawed, together they form an invincible team: Sherlock Holmes has a brilliant mind but lacks compassion, empathy and social skills; Dr John Watson, on the other hand, may not possess Holmes's genius but he is honourable, discreet and able to provide a welcome human touch in the wake of the great detective's overly-rational and arrogant approach. Where Sherlock's impatience can get him into trouble, Watson is practical and risk-averse, often making Holmes aware of un-detected dangers and, on occasion, saving the Holmes's life. Although Sherlock isn't one to show affection, in "The Hound of the Baskervilles" he recognises his reliance on the doctor: "Some people who aren't geniuses have an amazing ability to stimulate it in others." A little more open with his feelings, Watson describes his partner as "the best and wisest man whom I have ever known."
Explore the programmes in the Love Henry James season on BBC Radio 4 and 4 Extra.