Main content
Money Box Presenters
Paul Lewis
Paul Lewis has been a freelance financial journalist since 1987. He writes extensively on money and is a regular guest on BBC Breakfast, BBC News Channel, and on other BBC Radio 4 programmes.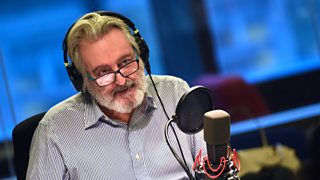 He was a reporter on Money Box in the 1990s and, after a three-year stint on Radio 5 Live, returned as presenter in September 2000.
Paul has won more than a dozen awards including Headline Money Journalist of the Year in 2010 and Association of Investment Companies Broadcaster of the Year in the 2012 Roses Media Awards.
He is an authority on the Victorian writer Wilkie Collins and one of the editors of the first complete edition of his letters, published in 2005.
Paul has developed a digital following from running his own website www.paullewis.co.uk which is more Wilkie Collins than money. He tweets to more than 50,000 followers @paullewismoney and also writes his own blog www.paullewismoney.blogspot.com.
Louise Cooper
Louise Cooper started her career at Goldman Sachs as a stockbroker, advising some of the biggest fund managers in the world on their shareholdings. And then going from one extreme to the other became a business journalist, reporting and presenting at BBC World Service Radio for almost a decade. She currently presents on BBC 5 Live, BBC Radio 4, and can be seen regularly on television where she is always in great demand.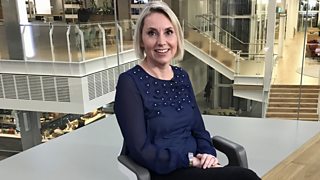 She is a Chartered Financial Analyst and has a First-Class Honours degree in finance and business from CASS business school.
Louise also writes regularly for various newspapers including the Sunday Times, Daily Mail and is a regular columnist in the Spectator.
Described as 'passionate, animated and knowledgeable' with the ability to read the dry figures and 'get to the real story lurking beneath', Louise has an in-depth financial knowledge and the great skill of making the complicated comprehensible.
Louise is a keen Twitter user @Louiseaileen70 and runs the website www.coopercity.co.uk.
Adam Shaw
Adam Shaw has presented many of the prominent financial programmes on the BBC. He's worked as the business presenter of BBC Radio 4's Today programme, and presented BBC Radio 5 Live's Wake Up to Money. Adam also has a history in television as the presenter of Business Breakfast on BBC One and one of the launch business presenters of BBC World Television News. He also regularly writes for From Our Own Correspondent.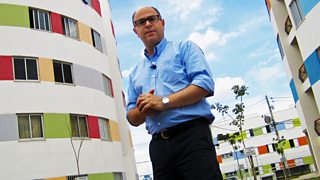 For many years he was one of the key presenting faces of the hit long-running BBC Two series, Working Lunch, which took a fun, wry and often irreverent look at the world of finance, investment and business.
He has also presented many Panorama programmes and five series of the globetrotting business and technology programme, Horizons.
Amongst the books he has written and co-authored are: Political Rhubarb, Investing Basics, Managing Credit and Money & How To Make More Of It.
You can follow him on Twitter at @adamshawbiz and his blogging site is adamshawbiz.com.