Main content
The Greatest Cricketer of All Time – your votes revealed!
To celebrate the ICC Cricket World Cup 2019 taking place in England and Wales, BBC Asian Network asked you to vote for The Greatest Cricketer of All Time.
You voted in your thousands from a shortlist of 30, and we can now announce the winner:
1. Sir Donald Bradman (Australia)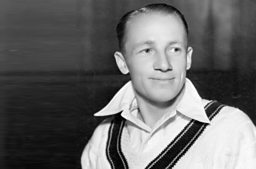 "The Don" is one of Australia's most iconic sportsmen, and widely regarded as the greatest batsman of all time for his unparalleled batting average.
Years active: 1927-1949
Test runs: 6,996
Batting average: 99.94
2. Sachin Tendulkar (India)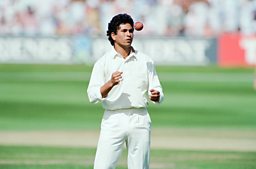 A modern legend of the game, Tendulkar is India's very own God of Cricket, a world class batsman who also had decent bowling ability.
Years active: 1988 - 2013
Test runs: 15,921
Batting average: 53.78
Test wickets: 46
Bowling average: 54.17
3. Sir Garfield Sobers (West Indies)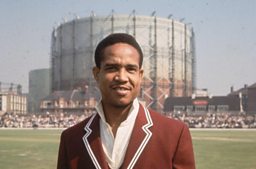 The West Indies all-rounder could do everything – he was equally accomplished as a fast and spin bowler, and he was a shrewd batsman.
Years active: 1952 - 1974
Test runs: 8,032
Batting average: 57.78
Test wickets: 235
Bowling average: 34.03
The full list
Here's the full rundown of the top 30 and how you voted:

1. Sir Don Bradman (Australia)
2. Sachin Tendulkar (India)
3. Sir Garfield Sobers (West Indies)
4. Imran Khan (Pakistan)
5. Sir Ian Botham (England)
6. Shane Warne (Australia)
7. Sir Viv Richards (West Indies)
8. Brian Lara (West Indies)
9. Jaques Kallis (South Africa)
10. MS Dhoni (India)
11. Wasim Akram (Pakistan)
12. Virat Kohli (India)
13. James Anderson (England)
14. Sir Alastair Cook (England)
15. Muttiah Muralitharan (Sri Lanka)
16. Kumar Sangakkara (Sri Lanka)
17. Kapil Dev (India)
18. Sir Richard Hadlee (New Zealand)
19. Adam Gilchrist (Australia)
20. Chris Gayle (West Indies)
21. Glenn McGrath (Australia)
22. Ricky Ponting (Australia)
23. Steve Waugh (Australia)
24. Rahul Dravid (India)
25. Sunil Gavaskar (India)
26. Shoaib Akhtar (Pakistan)
27. Sir Curtly Ambrose (West Indies)
28. Mahela Jayawardene (Sri Lanka)
29. Dale Steyn (South Africa)
30. Allan Donald (South Africa)
How was the list compiled?

Listeners voted for their favourite from a shortlist of 30 players compiled by a panel of experts, including Radio 1 DJ and co-host of 5 Live's Tailenders Greg James, former English cricketer Isa Guha, IPL host Shonali Nagrani, and Asian Network's Noreen Khan.
Cricket Podcast
Podcast based around the Cricket World Cup 2019, celebrating Asian culture and heritage.
Listen Again
Yasser joins Noreen for a special show counting down to reveal The Greatest Cricketer Of All Time.

A special broadcast from a location in central London looking ahead to the Cricket World Cup.

Yasser catches up with Noreen to get all the vibes from the opening party Live from The Mall.