Main content
The Brief
Fresh Online is not currently accepting film submissions. This page is retained for information only.
Fresh Online is a BBC online space for short form documentary films. It's all about finding the voices and directors of the future by giving upcoming factual filmmakers an opportunity to showcase their work on a BBC platform.
We are now looking for submissions of short documentary films between 2 and 10 minutes long, made in the UK* in 2013/14, to publish on the Fresh Online site. There is also the possibility that the best of these films will be featured in a compilation programme on BBC Three in 2015.
Fresh Online is the sister project of Fresh, BBC Three's successful broadcast scheme for new documentary filmmakers.
Fresh Online films should give an insight into what's really important for young people now. Generally films need to be about and for young people, defined here as under 35 years old. We will consider films about older people if we think the BBC Three audience would be interested. We want films about subjects and issues that speak to the BBC Three audience, whether that's rites of passage moments, relationships, crime, identity, sexuality, multi-culturalism, or religion. You could tell your story by filming for just one day with one amazing person, or you could spend weeks crafting a documentary about something you feel just has to be said. We want films full of emotion, humour and insight that display a talent for narration, storytelling and imaginative directing.
This is a chance to express attitudes, to experiment and to create short documentaries that help to make sense of this fast-changing world.
* We will consider films made outside the UK if there is a strong UK link, such as a UK-based person visiting a country to which they have a personal connection. Any film made outside the UK will also need to be relevant to and suitable for, the BBC Three audience, i.e. a youthful audience defined here as aged between 16 and 35.
The Offer
All films that comply with the Fresh Online terms and conditions, including the requirement to be suitable for the BBC Three audience, will be published on the BBC Fresh Online site.
From time to time, Fresh Online will publish feedback from professionals within the documentary community, or from within the BBC Documentary department, of individual films or groups of films.
Not all films will receive this feedback; please see the selection process.
BBC Three will broadcast a compilation one-hour programme made up of clips from the Fresh Online films if the BBC Three Fresh commissioner thinks there are enough suitable films to make into a one-hour programme.
Who can submit?
To apply you must be aged 16 or over and have not previously directed a documentary for network television.
Entry is at your own expense. There is no fee and no expenses will be paid.
What is BBC Fresh Online?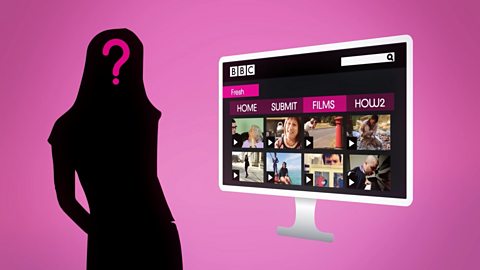 Watch this short video to find out who we are, what we do and how to get involved.
Find out exactly how your submission form is reviewed and how your film is selected.