Main content
Eight young activists changing the world
In Power Out, a new, pacey thriller for BBC Sounds, a band of young climate crisis hacktivists take power into their own hands and bring down the national grid.
But who are the real-life teen protesters who are fighting hard for a better world? Here are eight young activists who are speaking up, stepping out and taking action for the causes they believe in – from tighter gun controls, to female education, to climate change.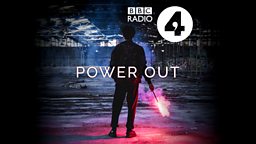 Greta Thunberg
Greta Thunberg is now a household name. When she was just 15, the Swedish teenager made a stand against what she saw as her government's inaction towards climate change by sitting outside parliament with a sign that read "Skolstrejk för klimatet" (School strike for climate).
It was the beginning of a global school climate strike movement, with thousands of children around the world following in her footsteps in large scale protests and marches. To avoid flying, Thunberg sailed to the 2019 UN Climate Action Summit in America where she delivered an emotionally charged and scathing speech. "You have stolen my childhood and my dreams with your empty words," she told world leaders.
Thunberg is the youngest person to be awarded Time Person of the Year and she already has two nominations for the Nobel Peace Prize under her belt. Not bad for a 17-year-old climate activist.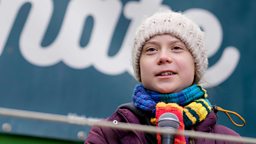 Greta Thunberg
Emma González
On 14 February 2018, a gunman killed 17 students and staff at the Marjory Stoneman Douglas High School in Parkland, Florida. After surviving the massacre, Emma González and a number of her fellow students organised the March for Our Lives protest that took place in Washington, with over 880 sister events throughout the US and elsewhere. At the march, one of the largest protests in American history, González read the names of her fellow students who had lost their lives.
But even more powerful than her speech was the pause that followed: González led a six minute and 20 second silence – the exact amount of time it took for the gunman to commit the mass slaughter. It was a powerful call for stricter gun regulation, and for young voices to be heard.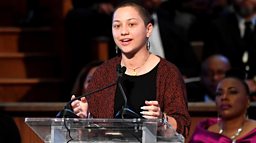 Emma González
When climate activist group AchatinellaApexfulva strike, 16 year old Sean and their best friend Xarea get caught up in the fallout.
Amika George
After Amika George read an article about poor British women missing school due to stigma around menstruation, or because they were unable to afford sanitary products, the then 17-year-old started #FreePeriods, a campaign to end period poverty in the UK. What began as a petition soon became an online movement and in March 2019 the government pledged to provide free menstrual products to all secondary schools and colleges across the country, to help less well-off students.
George has received global recognition for her campaigning work: TIME magazine included her in their Most Influential Teens of 2018 list and The Big Issue placed her in their Top 100 Changemakers. She's even written a step-by-step guide to campaigning for anyone who has ambitions to be an activist, entitled Make it Happen.
Genesis Butler
Genesis Butler, who became an ethical vegan at the age of just six, has made a name for herself as a passionate animal rights activist – promoting compassion for all creatures through her popular social media accounts. When she was ten years old (making her their youngest ever speaker) she delivered a powerful TEDx talk, all about the environmental impact of the meat and dairy industries.
For inspiring so many people to go vegan, PETA named her their Young Animal Activist of the Year; she's started her own foundation called Genesis For Animals, and the 13-year-old has even been turned into a superhero by Marvel, as part of their "Hero Project" – a documentary series highlighting young heroes who are tackling big issues.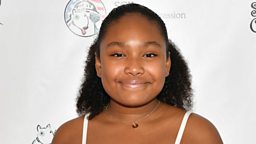 Genesis Butler
Xiuhtezcatl Roske-Martinez
Xiuhtezcatl Roske-Martinez, who is from Colorado and of indigenous heritage, gave his first speech about the earth being "sacred" when he was just six years old – and he has been campaigning for environmental justice ever since. As a hip-hop artist, he uses music (including songs like "What the Frack" and "Speak for the Trees") to highlight specific environmental issues. The 19-year-old is the youth director of an environmental group called Earth Guardians, has given three Tedx talks, and has spoken on climate change at the United Nations General Assembly and the UN Conference on Sustainable Development.
But most noticeably, Martinez is one of 21 young people who filed a lawsuit against the US government in 2015 over climate change, claiming the continued use of fossil fuels is affecting their rights to "life, liberty, and property".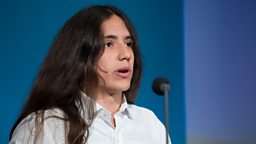 Xiuhtezcatl Roske-Martinez
Amy and Ella Meek
Amy and Ella Meek are anything but, well, meek. The 16- and 14-year-old sisters from Nottingham created Kids Against Plastic, after being inspired by the Bye Bye Plastic Bags youth movement in Bali. The sisters' initial goal was to collect 100,000 pieces of single-use plastic – one for every sea mammal killed by plastic waste each year.
But Kids Against Plastic is now an award-winning charity, and the sisters' aims have become increasingly ambitious. As well as encouraging over 186 schools, 50 businesses, councils, cafes – and even the Houses of Parliament – to become "Plastic Clever", they are now campaigning to get single-use plastic bottles removed from the shelves of every supermarket in the country. Amy and Ella did a Tedx talk about the fight against plastic, and are set to release a book later this year.
Bella Lack
As a child, Bella Lack loved wildlife and animals. Then when she was 11 years old she watched a video about the effect of the palm oil industry on orangutans and was deeply affected by it. So, despite being naturally quite shy, she stood up to talk about the issue in her school assembly a few weeks later.
Now, six years down the line, the young conservationist and environmentalist has over 151,000 followers on Twitter and is a youth ambassador for a number of organisations, including the Born Free Foundation, the RSPCA, Save the Asian Elephants, and the Ivory Alliance. She's worked with the government in a bid to tackle poaching for ivory – and talks in school assemblies have given way to speeches at conferences attended by world leaders.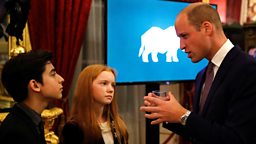 Bella Lack and Aidan Gallagher meet Prince William, the Duke of Cambridge