Main content
Symphony No. 5 (1st movement) by Ludwig van Beethoven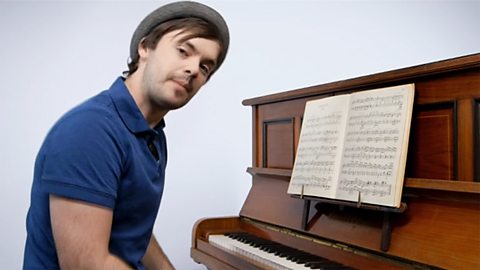 This witty clip gives a fascinating insight into one of the most famous classical tunes.
Ludwig van Beethoven was a German composer and pianist. Beethoven wrote nine symphonies. A symphony is a long piece for orchestra usually split into four sections known as movements.
His Symphony No. 5 contains one of the most famous motifs in musical history and has even been reused in pop songs! Incredibly, Beethoven wrote this symphony when he was beginning to lose his hearing. Some people think that the opening motif represents fate knocking on the door, Beethoven's fate sadly being deafness.
Listen out for: The opening motif, it is repeated many times throughout the movement.

Watch the introduction film at the top of the page then starting exploring the music:
Watch the full performance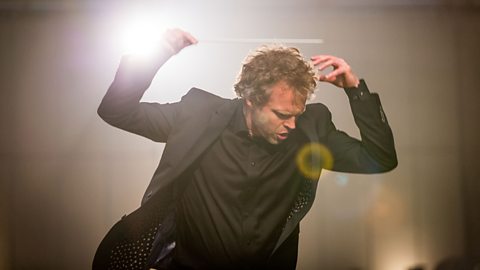 Watch a full orchestral performance of Beethoven's Symphony No. 5 (1st movement).
About the composer
LUDWIG VAN BEETHOVEN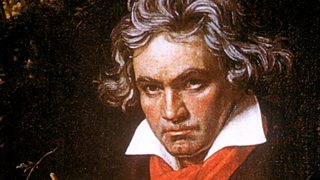 BORN: 1770 / DIED: 1827 / NATIONALITY: German
Beethoven was in appearance and manner a very unlikely genius. He was often dirty, dishevelled, rude, aggressive, unpredictable and eccentric - but his music told another story. He radically transformed every type of music he wrote, changing the 'rules' of symphonies, operas, concertos and solo pieces. Tragedy struck at age 28 when he began to go deaf and soon he could only hear his works by imagining the sounds in his head, this made him even more angry and difficult to know. He tried out lots of inventions and devices to help him hear, such as using a big brass ear trumpet and a contraption fixed inside his piano which he bit down on to try to feel the vibrations in his head. None of it worked and soon he was locked into a world of silence. The opening of his 5th symphony is possibly one of the most recognisable moments of all orchestral music, and the end of his 9th symphony is thought by many to be the greatest melody ever written.