Main content
Back in Vogue: Rediscovering illustrator Anthony Gilbert
8 September 2015
He may not be a household name, but the distinctive artwork of Anthony Gilbert will have graced almost every home in post-war Britain. From illustrations for leading magazines such as Vogue and Radio Times to logos for ubiquitous brands such as After Eight mints, Gilbert created a formidable body of commercial work as well as a large number of paintings and private commissions. To mark London Fashion Week, the city's Messum's gallery is hosting an exhibition showcasing the reclusive artist's striking female portraits as well as more abstract works. We explore a selection below.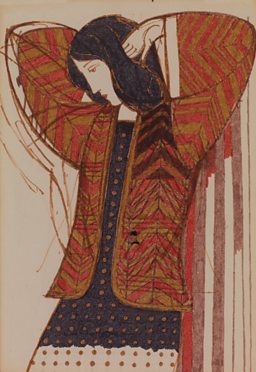 Red Striped Sleeves
One of the last great designers and illustrators of the golden age of British advertising, Anthony Gilbert worked not only for seminal fashion magazine Vogue but also publications such as House and Garden and Radio Times from the 1940s to the 1970s.
And he created designs for brands including Rowntree's, Horlicks and Rose's Lime Juice, the most enduring of which was his rococo clock for After Eight mints, inspired by his own mantel clock and still used by Nestlé today.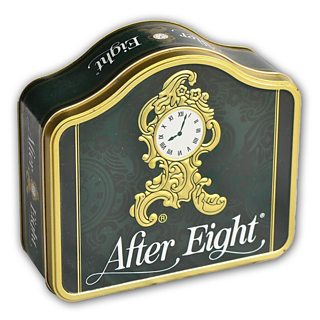 The After Eight design was based on Gilbert's own mantel clock
Born in 1916, Gilbert trained at Goldsmith's College in London, and in 1943 joined the London office of advertising agency J. Walter Thompson, where he would work for the next 25 years.
As well as his work for the firm, Gilbert produced his own paintings - many of which are on display at the new exhibition - and took on several independent commissions. In 1948, he designed a poster for London Transport to promote the capital's museums, and he designed murals for the 1951 Festival of Britain.
After leaving the advertising world in 1969, Gilbert might have become a total recluse were it not for the support of his wife, Ann, his lifelong model and muse. He died in 1995.
Painter and designer Willie Landels, who became the first editor of Harpers & Queen, recalled: "Anthony was not easy to know. Always immaculately dressed, the epitome of an English gentleman, he was also shy and reserved and not easily taken in conversation. But his work held so much appeal."
The Anthony Gilbert exhibition runs from 14-25 September 2015 at Messum's, Cork Street, London. See www.messums.com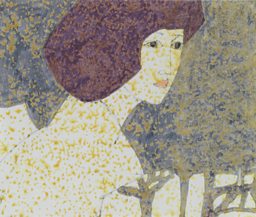 Lady in a White Coat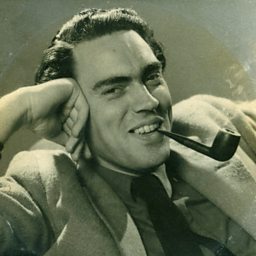 Anthony Gilbert worked for the J. Walter Thompson agency from 1943-1969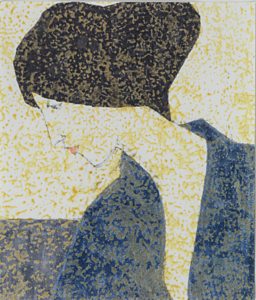 Lady in a Blue Dress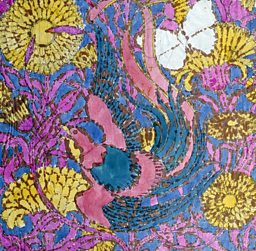 Exotic Bird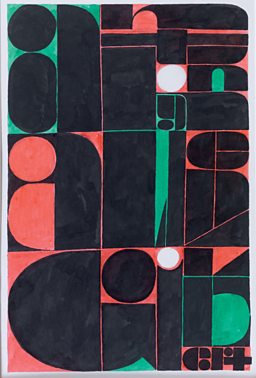 Caligraphy, pen and wash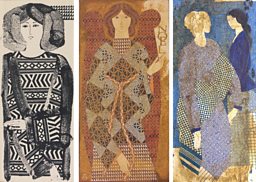 Patterned Lady, Noel and Blue Patterned Ladies
Art and Artists: Highlights
Edinburgh's Dovecot Gallery is hosting two major exhibitions as part of the 2015 Edinburgh Art Festival

An astounding photographic collection by 'Speedy George' Douglas

A sculptural mystery tour which takes in several of Britain's finest galleries

Just who was the man behind some of the most memorable artworks of the last century?

The extraordinary work of award-winning American photojournalist Steve McCurry

A major Tate retrospective of the British sculptor, and the dedicated museums in Yorkshire and Cornwall