Main content
BBC Essex Playwright of the Year 2018
Have you ever wanted to be a playwright? Would you like to have your play broadcast on BBC Radio? Do you have what it takes to become a BBC Essex Playwright of the year?
We are looking for a 15 minute fictional radio play with an Essex connection to be recorded in our studios later this year for broadcast on BBC Essex. It's a fantastic opportunity to hear your work on the radio.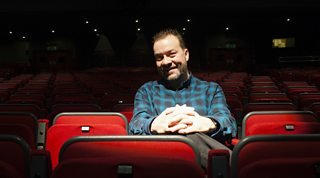 A good opening is essential, grab me from the start and keep me listening, try to keep the action moving and remember we can't see the actors on radio so bring your characters to life through their dialogue and sound.

Tony Fisher's top tips
What will I be judged on?
We are looking for:
Originality
Plot
Storytelling
Suitability for radio listening
Local relevance to Essex
Creative use of location
Writing technique
Enjoyment
What experience will I need?
You don't need any previous writing experience. All entries need to be an original piece of fiction not previously published or performed. You can enter on your own or as a group, but you can only enter once.
How do I enter?
You can send your entry to us from 14:00 Monday 5 March until midnight on Friday 1 June 2018.
You can email your entry to radioplayessex@bbc.co.uk send it in by post, or deliver by hand (between the hours of 9am and 5pm) to BBC Essex, 198 New London Road, Chelmsford, Essex, CM2 9AB.
You need to be over 18 years old and resident in the UK to enter.
For full terms and conditions, please click here.
What happens then?
The first round will be judged by a panel of BBC Essex staff against the criteria above and a shortlist of 10 entries will then be read and judged by a guest panel of three judges who will decide on the final three winning scripts.
The prize for the three winners will be to have the play recorded to be broadcast on BBC Essex later in the year.