Main content
About the Season
Inspiring people to do great things…
This Spring and Summer the BBC hopes to inspire you to step up and get stuck in – sharing some of your energy and enthusiasm with good causes, not just for the benefit others but for the rewards you can reap yourself.
Across BBC Television and Radio there will be uplifting and heart-warming programmes climaxing around this year's national Volunteers' Week at the beginning of June. In them presenters and communities alike will be showing how great things are already being done across the UK, and encouraging you to join in.
Online, you'll be helped to discover your very own 'inner volunteer' and find your volunteering perfect match with our interactive quiz. While an interactive guide will enable you to explore just why volunteering benefits individuals and society.
Throughout, a host of BBC talent, from Nick Knowles to the Springwatch team, will be investigating how volunteering can make a difference…
"Having worked with over 20,000 volunteers on DIY SOS I've seen first-hand the power of volunteering. Volunteering really can change people's lives and quite often, it's the lives of those who have volunteered that change the most." Nick Knowles
Celebrating the joy of volunteering…
"To quote Gandhi 'The best way to find yourself, is to lose yourself in the service of others'. For anyone who has been a volunteer, that definitely rings true. I love volunteering, I love the camaraderie." Michaela Strachan
And tempting volunteer virgins to try it…
"We live in exciting times for conservation – we have learnt how to rebuild habitats and we have mapped and studied much of our flora and fauna. So this year I'd ask everyone to put what we have learnt into practice by volunteering to do something great for nature." Chris Packham
The programmes so far
The season kicked off with Springwatch at Easter, when they launched their campaign to inspire you to do great things for nature. And the Springwatch team are back this June, with more beach cleans, planting for wildlife and a host of other activities to get involved with.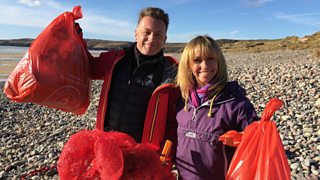 The One Show has joined in, supporting the The Big Spring Beach Clean.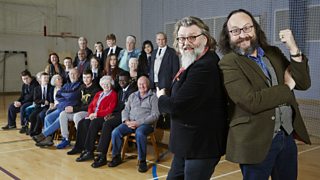 Hairy Bikers Si and Dave have taken on one of their biggest challenges - bringing together pensioners and troubled teens, in Old School With The Hairy Bikers for BBC Two. Their aim is to see if 12 unlikely couples spending time together as equals can transform their difficult lives.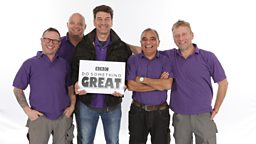 DIY SOS celebrates the efforts of the series' volunteers, uncovering what motivates people to lend a hand.
Coming Soon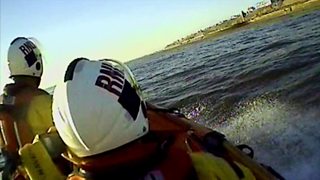 A new BBC One series, Saving Lives At Sea, tells the story of the ordinary men and women who staff RNLI lifeboat stations across the UK - an army of unpaid volunteers who provide a vital rescue service on Britain's waters.
Other programmes involved in Do Something Great include Countryfile, Gardeners' World, The Sky at Night and Lifeline, as well as the local BBC radio networks. Plus, Do Something Great is joining forces with the Radio 1 & 1Xtra #1millionhours campaign, which is encouraging young people to pledge their time to make a difference.
So, whether a people-person, best suited to volunteering with the young or the old; a hands-on helper just right for cleaning up beaches, planting for wildlife or tackling DIY SOS-style home renovation projects; or a wallflower more comfortable with helping from home, we hope there is something in the season to inspire you.
Watch the season highlights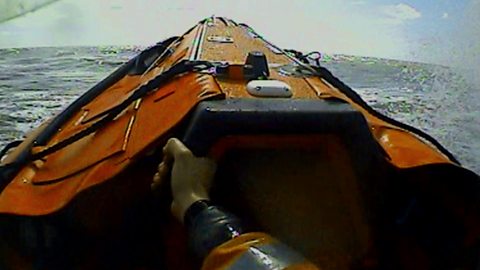 Some classic moments from the Do Something Great and 1 Million Hours seasons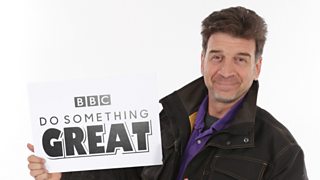 "Having worked with over 20,000 volunteers on DIY SOS I've seen first-hand the power of volunteering - not only for the people helped but for the volunteers themselves. A sense of value, of being part of something bigger than themselves, of community and a real sense of achievement. New friendships are forged and a different outlook on the world we live in. Volunteering really can change people's lives and quite often, it's the lives of those who have volunteered that change the most. You can't change the world but you can change someone's world." Nick Knowles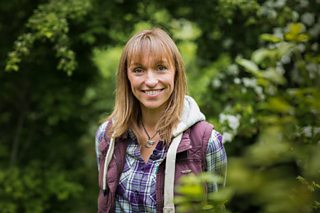 "To quote Gandhi, 'The best way to find yourself, is to lose yourself in the service of others'. For anyone who has been a volunteer, that definitely rings true. It gives most of us enormous pleasure and satisfaction to give back. I love volunteering, I love the camaraderie. It's my 50th this year, I've asked friends and family to buy trees and I have organised a planting day in a local after care centre for disadvantaged kids and I will get together a team of volunteers for a plant day. It will mean so much more to me than more scarves, necklaces and body lotion!" Michaela Strachan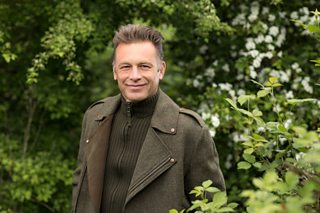 "As a kid I was obsessed with nature and that led to an environmental awareness that meant by my mid-teens I was volunteering to protect red kites' and peregrine falcons' nests during my school holidays. Volunteering has always proved a rewarding experience for me and never more so then now because there are things we can do that will make a difference. We live in exciting times for conservation – we have learnt how to rebuild habitats and we have mapped and studied much of our flora and fauna. So this year I'd ask everyone to put what we have learnt into practice by volunteering to do something great for nature." Chris Packham
"What we want to do with Old School is to bring our teens and old folk together to form partnerships and help each other grow, together. Hopefully it could make the world and our local communities a better place."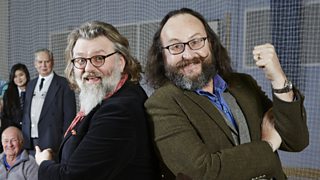 "We want to use the power of BBC telly to make a difference – to spur people into action. We'll do our best and give it a go – it's worth it!" Si King and Dave Myers