Main content
The YMCA A Day Challenge - #MakeYourMove
Who knew guilty pleasures could bring health and vitality?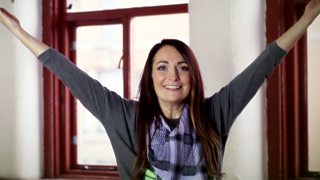 The Village People not only created a catchy tune, but by making the alphabet into a dance sequence they've also given you the perfect routine to help with flexibility.
The YMCA is a great way to get your feet tapping and some mobility into your upper body.
You'll be flexing and extending your waist, legs, arms and body as you cut some shapes on the living room carpet.
The more exuberant your dancing, the more you're doing, so don't be afraid to put some real effort into those letters as you feel your flexibility increase.
The beauty of this routine is that it's designed for the upper body so you can do it standing up or sitting down. And, of course, you can add your own moves as you go.
The challenge in a nutshell
| Your | Why |
| --- | --- |
| Aim | Loosen your joints by dancing to this 70s disco classic every day. |
| Benefits | The reaching and repetitive moments are great way to mobilise your body's hinges and become more limber. You'll also start to feel stronger in your upper body and fitter for every day life. |
| Goal | Start with the basic moves, and then add in the more complicated ones as the weeks progress. You can ease into it depending on how fit you are already, but work up towards moving your way through the whole song. |
| Next steps | What other songs have easy to learn dance moves? Make a playlist and get some friends involved, you'll be laughing so much, you won't even realise you're out of breath. See our advanced YMCA A Day step below as well! |
Your Daily Routine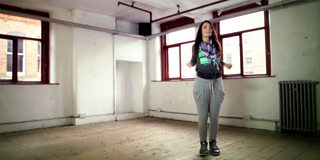 Step 1
With your elbows at shoulder height and arms at 90 degrees, clap to the beat..
Keep your arm at shoulder height and extend your elbow to point forwards eight times, then switch to your other arm.
Repeat the move three times, so you'll do it twice on one arm, and once on the other.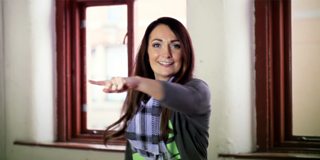 Step 2
Lift your arms one by one, raising your elbow to shoulder height, fingers pointing to the ceiling with your palm facing forward.
Cross your hand to your opposite hip one by one
Raise your fists in front of your chest and pull them back into your body.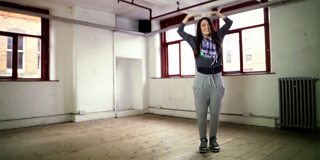 Step 3
Clap five times to the beat, and get into the YMCA movements – you know this one!
Remember to start with smaller moves with your arms to begin with (think lower case letters).
Once your flexibility improves you can go bigger and higher with the moves (to get those nice upper case letters!)
Do a low clap across your body on both sides.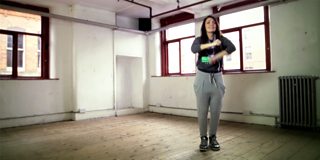 Step 4
With your arms in front of your chest, roll your wrists over each other eight times in one direction then reverse it and go the other way for eight.
With your palms facing each other and elbows tucked in push back as far as possible, clenching your shoulder blades and then push your arms back forwards so your hands are near your ears.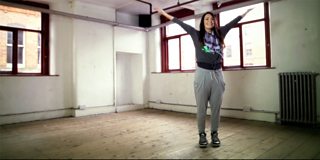 Step 5
Repeat steps 1-4
If you are feeling flexible already, make your movements bigger to get a deeper stretch.
Reach further across the body when your pointing, bend sideways from your waist and extend your arms out as far as possible.
Advanced YMCA A Day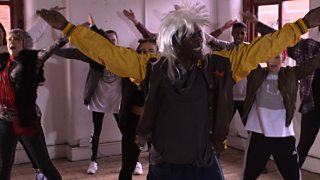 If you are standing, and you are ready for a challenge, you can add full twists from the waist and twirls when you are ready and feeling more supple.
Don't forget
Track your results – motivation looks different for everyone, but nothing helps you to see progress like looking back at how much you have achieved. Take note of how far you can comfortably stretch your arms at the start of the week, then compare the same move after you've been YMCA'ing for a few days, then again after a few weeks.
If you would like to keep a manual diary, print out the YMCA A Day tracking sheet and keep notes.
Need more convincing?
Whether you decide to do the YMCA A Day challenge on your own or with friends or family, at first it might seem like a silly idea. It is silly. That is why you should do it.
Give yourself the opportunity to move about and play just for a few minutes a day and you'll not only be doing your body some good, but your mood will lift too.