Main content
The cheek of it: Sarah Lucas at the Venice Biennale
With a reputation built on the rude, saucy and provocative, there will be few shocks in store for visitors to the new Sarah Lucas show at the 56th Venice Biennale.
Dismembered legs straddling toilet seats, ceiling-high genitalia and orifices having a crafty fag - you'd expect nothing less from one of the original Young British Artists. Lucas' work over the past 25 years has covered sculpture, photography and installation, and I Scream Daddio continues her modus operandi of using everyday objects in her art. On this occasion, she deploys a washing machine, seats, a desk and some tins of spam.
Commissioned by The British Council, Lucas' exhibition represents the UK at the Biennale, where 89 countries have come together to showcase their nation's artwork. I Scream Daddio is at the British Pavilion until 22 November 2015.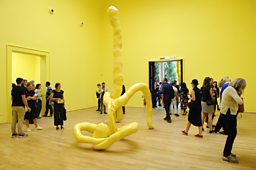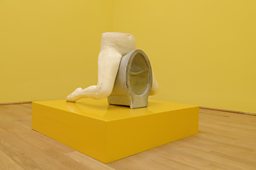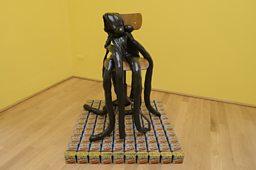 Octopus Spam Plinth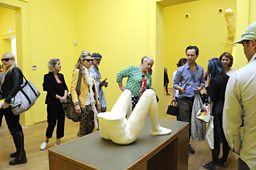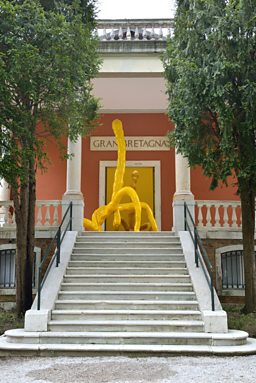 Gold Cup Maradona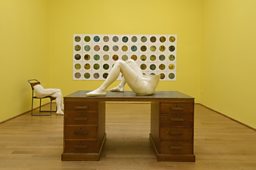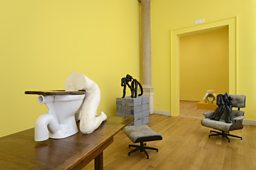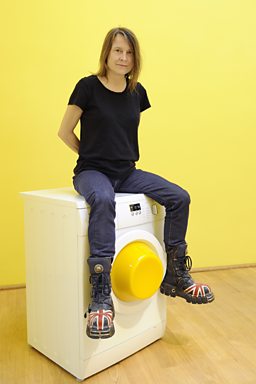 Sarah Lucas with her installation at the British Pavilion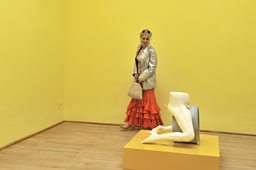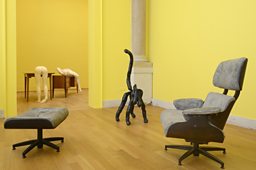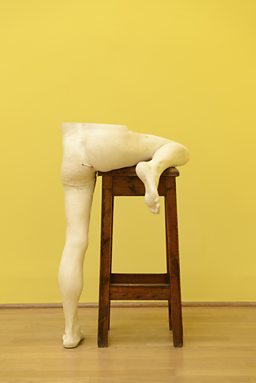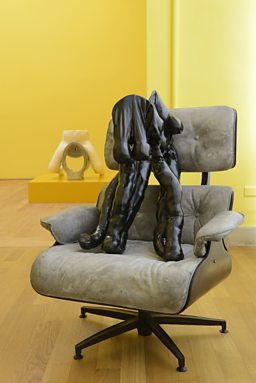 Black Tit Cat Eames
All photos by Cristiano Corte © British Council