Main content
Beyond ballads: A guide to slow music through the years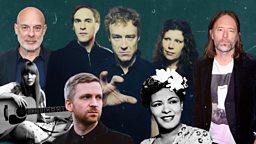 By Joe Muggs, October 2018. Updated October 2019.
"Slow and low," as the Beastie Boys said, "that is the tempo". And, as the clocks go back, 6 Music is slowing things down to reflect the change of season, allowing for a more mellow, reflective frame of mind with special shows that celebrate the very best in down-tempo music.
When you hear the phrase "slow songs", you might immediately think of heartstring-tugging ballads, but the results of easing off on the throttle have often been varyingly intense, intellectual, heavy and funky. From rock, soul and jazz to dub, electronic and indie: the biggest movements in music from across the decades have often dialled things back a little, without losing any of its immediacy or potency.
To mark Slow Sunday, let's take a look at key moments in music when slowing down has pushed things forward: the seven ages of slow.
1. Jazz's old school sophistication
Back at the birth of the modern age (roughly recognised as the late 19th century to early 20th century), two things set the tone for much that was to come. The first was classical composers – and particularly two eccentric Frenchmen, Claude Debussy and Erik Satie – who stepped away from the grandiosity of romanticism and the starkness of modernist experimentalism, and allowed flowing textures and daring simplicity to take the lead. Long before electronic synthesisers, pieces like Debussy's Rêverie (1890) created gentle washes of sonic colour, and long before ambient music was formulated, Satie invented "furniture music", repeated stately motifs "designed to be heard but not listened to."
Jazz classics conjured moments of melancholy, bliss and contemplation
The second seed for slowing things down was the jazz ballad. Where jazz had emerged from dancehalls and marching bands, its maturation as a form to be performed from stage bred some of the greatest musicians and songs of all time. Duke Ellington's Mood Indigo, Billie Holiday's Strange Fruit and later Louis Armstrong's What A Wonderful World and Moon River (as made famous by Audrey Hepburn in Breakfast at Tiffany's). Just the titles on their own, let alone the opening notes, are enough to strike a chord and conjure a moment of melancholy, bliss or just contemplation. These were pieces that made us slow things down and ponder life and love.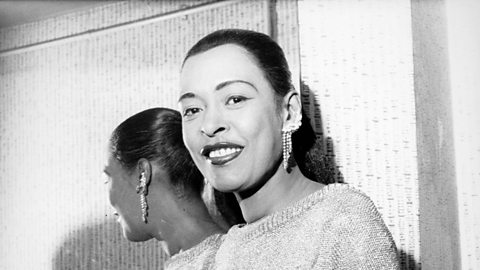 The Selecter's Pauline Black on how she became entranced by Billie's voice in the 1970s.
2. Soul's "quiet storm" and Californian contemplation
Through the rock 'n' roll era, ballads were considered a bit naff - something deemed as belonging to crooners of the previous generation and distracting from the riotous energy of the guitar bands. Of course there were glorious exceptions, often drawing on country, folk and jazz: from Roy Orbison to Ben E. King, Dusty Springfield to Sam Cooke, some of the most emotionally intense moments in the music from this time came from periods of calm.
African-American music celebrated the ballad, both as sensual and as a source of escape and healing
But it was towards the end of the 1960s and into the 70s when slow music really started defining styles and subcultures all of its own. As funk and disco got their groove on, a parallel movement of African-American music celebrated the ballad, both as sensual and as a source of escape and healing in a harsh world. The likes of Dionne Warwick, Isaac Hayes, Roberta Flack and Barry White gradually built a distinct soul sound as production and arrangement techniques got more refined, and in 1976 this came together when the Washington DC radio DJ Melvin Lindsey pioneered the "quiet storm" format (taking its name from a Smokey Robinson song) which in turn made slow, sophisticated, jazz-inflected soul and RnB into a genre in its own right.
Meanwhile, rock music enjoyed a similar movement as a generation looked to introspective, precisely-arranged songwriting. While the wildness and chaos of the psychedelic explosion was still happening, the Laurel Canyon singer-songwriters of California - Joni Mitchell, Crosby, Stills & Nash, Carole King - proved that intensity didn't need amplification. As 1960s idealism gave way to the contemplative "me generation" of the 70s, the template these musicians set led to some of the biggest-selling music of all time, as The Eagles and Fleetwood Mac emerged with radio-friendly soft rock that continues to rule the airwaves to this day.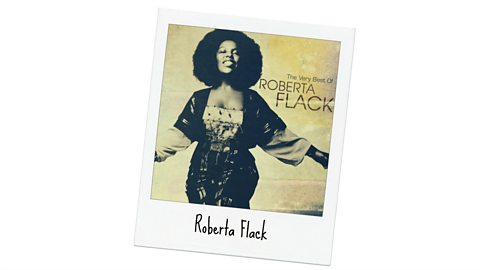 We shine our spotlight on Roberta Flack, as part of our History of Women in Funk & Soul
3. Dub's Caribbean crawl
A lot of Jamaican music is far from laid-back – from calypso to ska to bashment, the music of the island is frequently a long way from the chilled cliché some may hold. However, Jamaican music has given us one crucial musical contribution that reverberates through all kinds of slower grooves to this day.
Jamaican music reverberates through all kinds of slower grooves to this day
After ska morphed into rocksteady and later reggae, then came the phenomenon of dub versions (the art of stripping back existing tracks and putting greater emphasis on the bass and drums), which had instant and global appeal. Punks in the UK were eventually introduced to dub when Don Letts spun records between the bands in London. And, thanks to producers and musicians like Dennis Bovell, Carrol Thompson and Janet Kay, Britain created its own low-and-slow take too, with the invention of the sound of lovers rock: the point where Jamaican roots and quiet storm soul melted together into pure late-night magic.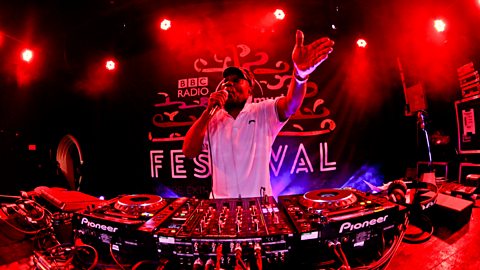 The legendary Dennis Bovell talks about making dub music.
4. Leisurely alternative
Metal, indie rock and even punk have had their own slow strains from the very beginning. Right at the advent of heavy metal, its sound was defined by the deep and gnarly grind of Black Sabbath as much as by any riffing mania – and Sabbath birthed an entire genre all of their own: doom metal (a sub-genre that brought the tempo down with low-tuned guitars and a "thicker" sound).
Shoegaze created a sound you could feel yourself drifting into
Indeed, in classic metal style, this oozed into a half dozen micro-genres: prog-doom, goth-doom, death-doom, sludge, stoner and drone. While many of these were specialist genres to say the least, they've ended up influencing some of the biggest bands in the world, with Nirvana being a prime example, taking strong cues from the implacable grind of Kurt Cobain's friends in Melvins and Earth, while Queens of the Stone Age emerged from a subsequent scene of desert stoner rock.
Indie rock may have a reputation of being upbeat and scrappy, but it has also been known to resist the urge of speed, especially in the sounds of shoegaze, post-rock, dream-pop and slowcore. In the late 80s, British shoegaze bands like Ride and Galaxie 500 used sheets of processed guitar noise and softly murmured vocals to create a sound you could feel yourself drifting into. Slowdive and Spiritualized also kept this slow, levitational drift, inspiring generations of guitar bands to come.
A prime example are Minnesota slowcore stalwarts Low, who recently told Radcliffe and Maconie that their defiance in playing to rock audiences that expected volume and energy "created a strength behind this intention of being very quiet and... very slow". The experimental spaces of post-rock also created some of the most epically-inclined music of recent decades, with bands like Montreal's Godspeed You! Black Emperor and Icelanders Sigur Rós building vast soaring structures over long timescales, feeding back into not just the alternative rock world but neo-classical music and movie soundtracks too (more on those later).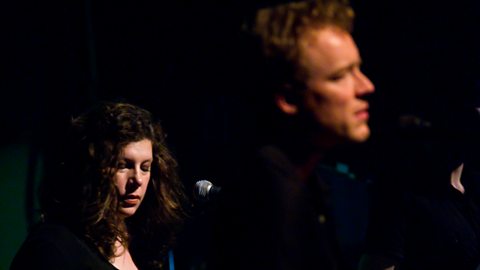 Alan and Mimi from Low reveal how the group developed their signature minimalist sound.
5. Dropping the beats
Electronic music may be known for filling dance floors and getting people moving, but it has always had its own slow undercurrent too.
You don't want stimulus, you want the opposite of stimulus!

Brian Eno
As much as the influence from Kraftwerk and Giorgio Moroder, dance music's roots can also be seen in the kosmische musik ("cosmic music") of Tangerine Dream, the mind-spinning ambience of Steve Hillage's Rainbow Dome Musick and, of course, Brian Eno's early experiments in ambient music.
Speaking to Pulp's Jarvis Cocker on 6 Music last December, Eno explained the thought process behind his groundbreaking classic, Ambient 1: Music for Airports, quipping: "You don't want stimulus, you want the opposite of stimulus!"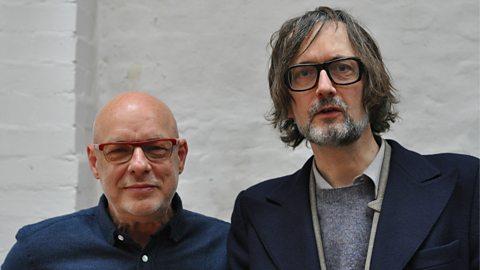 Brian Eno tells Jarvis Cocker about the genesis of his ambient masterpiece.
It's not just acts like The Orb and The KLF that have followed in Eno's footsteps. In Ibiza, the Balearic imperative has always included drifting, dreamy poolside soundscapes. Even some hardcore rave emphasised half-tempo reggae, dub and soul influences, eventually giving birth to jungle and drum 'n' bass, which for all their furious movement, have consistently reverted to that half-speed pulse at various points in their history. Likewise, as UK garage sped up and became heavier in its sound at the turn of the millennium, it too suddenly dropped to half-speed in the hands of producers like Skream and Benga, creating the world-shaking sound of dubstep.
The slowed-down breakbeats of the mid-90s allowed producers to really examine texture and space
Hip hop, meanwhile, might have had its origins in beat-driven block parties, but its roots in soul and funk have often drawn producers back to the quiet storm vibe too. Miami bass and G-funk both drew the beat out to suit the heat of Florida and California respectively, while in American's south, Houston DJs created a sound entirely based on playing records at the wrong speed: the woozy "chopped & screwed" style created in the 90s that has influenced the pitched-down vocals of the biggest rap and RnB acts of today (albums by Kanye West and Frank Ocean have recently utilised this technique).
Then there's the point where hip hop and electronic music cultures flowed together: trip hop. Taking its original cue from the Caribbean-infused soundsystem culture of the UK and particularly Bristol, the slowed-down breakbeats of the mid-90s allowed producers to really examine texture and space, and the influence of the likes of Massive Attack, Portishead and Tricky on music worldwide shouldn't be underestimated.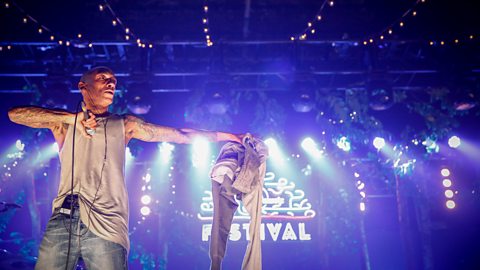 Tricky chats to Mary Anne Hobbs and Stuart Maconie at the 6 Music Festival in Bristol
6. A trip to the movies
Perhaps the first place that people are exposed to slower, more ambient-sounding music is the cinema, which has always been a very special place for the appreciation of sound: a place where the lack of outside distraction and the focused attention of the audience can draw us into a completely different experience of music.
Movies can provide moments of perfect stillness in sound
While movies themselves can often be dramatic, the art form can also provide long-form beauty and moments of perfect stillness in sound. Think of the wide open spaces of Ennio Morricone's spaghetti western themes, the suspense of Bernard Herrmann's work for Alfred Hitchcock, the untold sadness of John Barry's Midnight Cowboy theme. The suspended synthesiser notes and saxophone in Vangelis's Blade Runner score set the tone for so much electronic music to come, while the mournful repetitions of Philip Glass's soundtracks for films like Mishima or The Hours brought experimental classical music right through into the mainstream.
More recently, works for on-screen from Clint Mansell (Requiem for a Dream, Black Swan), Ryuichi Sakamoto (think of ultimate slow-listening of The Revenant for a prime example) and the late Jóhann Jóhannsson (Arrival, The Theory of Everything) have created a vital part of the modern musical vocabulary.
Meanwhile, soundtracks and scores attract some big name artists these days: Trent Reznor for The Social Network, Mica Levi for Under The Skin. Two members of Radiohead have joined this lofty company too, with the scoring work of both Thom Yorke (whose Maida Vale session, aired by Mary Anne Hobbs on Slow Sunday, included three songs from his Suspiria film soundtrack) and Jonny Greenwood (recently nominated for an Oscar for his Phantom Thread soundtrack) providing some exquisite moments.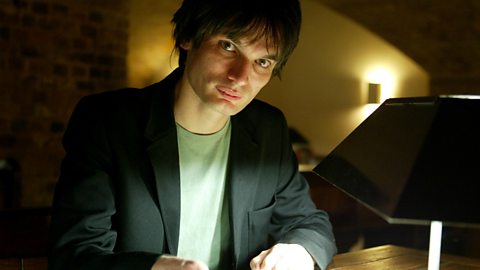 The Phantom Thread director sings the praises of Radiohead's Jonny Greenwood.
7. Gliding slowly into the future
Today, with everything available all at once in our culture of digital glut, we find a greater need than ever for music that gives us space to think – and, thankfully, musicians have more tools to make that. One of the most notable movements of the past decade has been the neo-classical boom, with artists like Ólafur Arnalds (best known for his score to TV show Broadchurch and whose Slow Sunday special can be heard on BBC Sounds), Nils Frahm and Max Richter operating in a lineage of Debussy and Satie, as well as minimalists like Philip Glass and Terry Riley – reaching huge audiences.
Slower sounds have found their way into all corners of musical life in recent times: from the vast success of Adele's 21st Century torch songs and the gently beautiful post-dubstep of James Blake to the far-out fringes of Sunn O)))'s abstract drone. In the hectic times of modern life, who can blame us for slowing things down a little?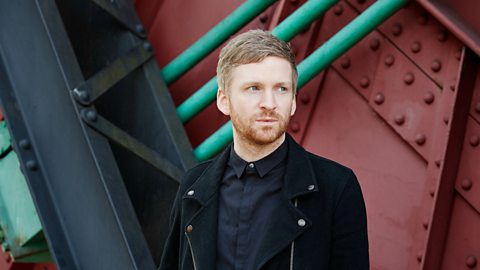 Ólafur Arnalds joins Mary Anne to talk about how he created a soundtrack to his life.