Main content
Top tips from Young Composer 2021 Judges
BBC Young Composer 2021 encourages all young singer-songwriters, eclectic electric composers, genre-spanning songsmiths, and creative melody-makers to share their sound!
Meet the judges for the Young Composer 2021 competition! If you're unsure where to start with your music-making journey here are their top tips…
Becky Hill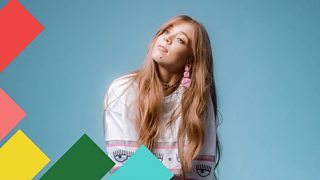 Singer and songwriter
"My top tip to any young composers out there is to be fearless & just go for it. Don't let self-doubt get in the way & have fun!"
Shiva Feshareki
Experimental composer and turntable artist
"Find the most straightforward way of communicating your ideas on paper. Composing music for other people to play is about knowing your intentions and communicating it in an essential form. The simplicity of communication allows for the expression in the music to shine through in performance.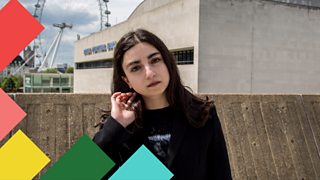 Shiva Feshareki At Southbank Centre © Pete Woodhead
There are a broad variety of ways to compose, including with digital and electronic means, such as by recording sounds, working with technologies, computer software or apps, as well as scoring composition in a variety of methods. Choose a method that best suits your expressive and creative needs: Work with the medium that interests you most, sparks your curiosity, and fits what you want to achieve.
Always think about what you want to achieve sonically, practically, conceptually and musically before you actually start writing the score and notation process. This will stop you getting stuck, and ensures you know the creative directions you want to take. Remember the score is there to communicate the music for the performer to understand how to play the music; it is not the starting point, nor is it the end result of the music: the creative process should come before the notes are placed on the stave. If you are creating the sounds directly yourself for an electronic composition, you can really explore and experiment with new horizons as you do not need to rely on someone else to perform it! -- there are no limits to electronic music! So you can really push the boundaries of preconceived ideas and be very creative with it!
Most importantly.... have fun, explore, and be playful with your creative process!"
Benbrick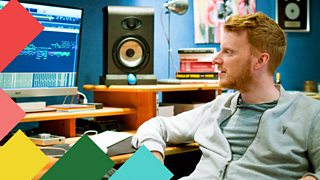 Songwriter, composer and producer
"You can contact anyone! I view the task of getting music to decision makers as a 'creative' one. Early on in my career I searched for fun ways to do that - whether it was creating self updating spreadsheets that auto-sent bespoke MP3's (leading to a job with Disney), or spending weeks cutting my music to a homemade Ricky Gervais trailer (we eventually met). At the early stage in your career try to think about how you can stand out and be seen."
Errollyn Wallen CBE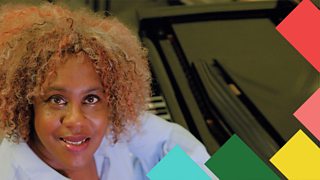 Contemporary composer
"Every composer needs an acute listening ear, curiosity, patience —and bags of courage."
"Be yourself and have fun when you are composing. Do remember that it always takes longer than you think to fully finish a piece of music."
"It's OK to take lots of little breaks when you're working — it refreshes your mind and perspective."
"Composers come from every background so don't worry about trying to fit into one style of music. What is important is to be excited about what you are doing and to make it sound as wonderful and as characterful as you can."
"Remember that notation is the pathway to working with a brilliant musician — someone who loves music as much as you. Get used to looking at scores of composers you admire to see how they produced their magical sound worlds — and don't be scared to ask musicians how their instruments work."
Gavin Higgins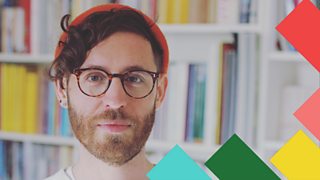 Composer-in-Association for the BBC National Orchestra of Wales
"Write the music you want to write. It sounds so obvious, but it's very easy to get caught up in other peoples neuroses. Understand and articulate the music you enjoy and the music that is less interesting to you - knowing 'why' will really inform the music you write. Try to push yourself out of your comfort zone, this is how you will grow as a composer."
Lloyd Coleman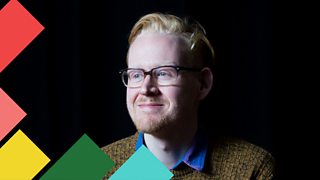 Lloyd Coleman © Paul Blakemore
Composer, musician and broadcaster
"I'd encourage any young composer to write as much as possible with real instruments and musicians in mind. Sample libraries and music notation software have developed to such an extent it's now possible to create an entire symphony with nothing but a laptop and 12-note keyboard.

For me though, the real pleasure and excitement comes when your music is played live by actual human beings - you learn so much watching a bow being drawn across the four strings of a violin, a jazz drummer finding their groove, or an opera singer filling their lungs with air to project their sound. So find any musician or group and do your best to make friends with them - that way you can gain experience in working with live musicians and learn from what they do."
Matthew Kaner
Contemporary composer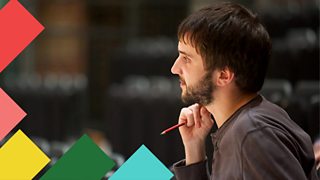 Matthew Kaner © Markus Kinch
My advice to anyone starting out is probably best summed up in the words of David Bowie: "never play to the gallery". Wherever your musical career takes you, never forget what it was that led you to write music in the first place, and keep reminding yourself of that. It's really common to feel pulled in different directions by all sorts of figures (teachers, parents, audiences, promoters, commissioners, etc.) but as Bowie said, "it's terribly dangerous for an artist to fulfil other people's expectations". Write the music you really want to hear, and do it to the best of your ability!
Sarah Freestone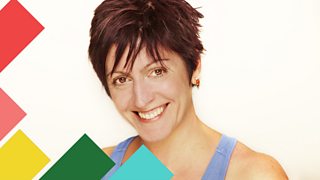 BBC Concert Orchestra musician
"Let us hear YOUR musical voice! Whatever your chosen style, think about your audience hearing your music for the first time and what it is you are communicating. Whether it's a story, an emotion or your unique soundworld; whatever you create, be clear with your ideas and your own originality."
David Pickard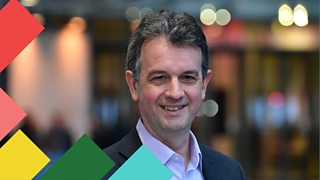 Director of the BBC Proms
"Write about something that is really personal to you. We want to hear your individuality and what you have to say about music."
Want more inspiration?
Discover a range of content from across the BBC to inspire your music-making!

We chat to top music-makers on finding inspiration, getting your music heard and dealing with writer's block and self-doubt.