Main content
Today Puzzle #625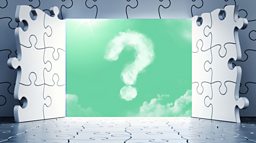 Puzzle No. 625– Wednesday 4 December
Last week, the charity National Numeracy launched a report with TP ICAP called "Building a Numerate Nation: Confidence, Belief & Skills" which showed only 22% of working-age adults in England are functionally numerate. If we are to reach 100% national functional numeracy by the start of 2050, what would be the required annual percentage increase if we assume that the increase is the same, linear amount each year?
Here is the full report:
https://www.nationalnumeracy.org.uk/numerate-nation
Today's #PuzzleForToday has been set by Bobby Seagull, a school Maths teacher and Cambridge University Doctorate student.
Click here for the answer

2.6% increase per year

We have 30 years to reach 100% functional numeracy. We are starting at 22% and require another 78%. 78% increase over 30 years is 2.6% increase per year.


More fiendish brain-teasers and quizzes on BBC Radio...