Main content
Finding a reliable mechanic
Laila Benfaida is a Trading Standards Officer for Hampshire County Council. We asked her how to find a good mechanic and what to do if you get stung by a rogue one.
Laila Benfaida's advice (Trading Standards Officer):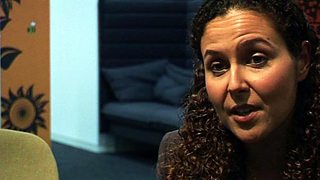 Do your homework - There are many forum sites and owners' clubs online that'll give an idea of the likely cause of faults if you search the symptoms. Having an idea of possible faults and the relevant terminology might deter someone from taking advantage and will also enable you to get a realistic gauge on potential costs.
Get quotes - Prices vary dramatically. If you know what the fault is it's important to get several estimates. Weigh up parts costs against labour.
VAT - is it included? - You should be told by law, but it can get overlooked and makes quite a difference with larger jobs.
Is the diagnosis free? - Ideally, you would a free diagnosis but it's not appropriate to take advantage by doing this if you don't intend to use the mechanic. Be prepared to pay for their time if you want to take it elsewhere in due course.
Is the price per hour? - Total job price is safer but it may not be possible to work that out at the beginning. If price is per hour, ask how long it will take - and set a maximum. Garages will often use a process of elimination to detect faults - consider the point at which you will want to call it a day or consider a main dealer diagnostic check.
Authority to proceed - If you're having work done to diagnose a fault, or you're having a service or MOT make sure you're clear with the mechanic about wanting authority to repair any faults. Leave a note with your phone number and set a maximum amount of work they can undertake without express permission. Changing a light bulb may be fine, but you don't want to come back and find a new cylinder head has been fitted without your permission.
Ask to watch - Many garages will let you watch work - ask if you would like this. Also, you may like to keep any old parts to inspect, which could be useful if the work ends up being disputed. Make sure you ask at the beginning, it will be too late once work is completed.
Ask at the outset - If you specifically want manufacturer/main dealer parts - otherwise mechanics can use generic parts. Reconditioned parts should not be used unless you are told, but again, this can be overlooked and it's best to make it clear at the beginning whether you're willing to accept recon parts (which should be warranted - any warranty in addition to legal rights). Garages will have a pricing schedule you can ask to see this on screen.
Servicing - what's included? - 'A service' could be anything. Ask exactly what will happen, get a copy of the schedule and make sure it is what you need. Manufacturers' service schedules can be checked to make sure parts need to be replaced.
Keeping your car - An unpaid mechanic may have the right to keep your car until paid - this is called a 'lien' over the goods. In that case, you can pay under protest to release your vehicle without losing the right to challenge the bill. Better that than storage fees and an auction! The trader can usually only sell on your vehicle after giving you notice under the Torts Interference with Goods Act. But check contract terms for exclusions.
Clean and Tidy - It's a myth that garages are untidy. A well-kept garage will be tidy - look at the premises if possible.
Common 'add-ons' - It's striking how often cars need their brake pads changed, or tracking adjusted when you have other work done! If 40% wear remains on brake pads they may not need not need changing - it may be helpful to ask directly how much wear is left. Again, a bit of homework van help - if you know when the pads were last changed, you can work out roughly when they are due. And you can ask to see the old ones.
Avoid problems - Do check oil - the light only comes on at the 11th hour and it may be too late to stop damage. Also check water, brake fluid and power steering fluid. All can lead to more serious issues.
General tips:
These apply to engaging a mechanic as well as to other trades.
Contact details - Make sure you have the proprietor's name and business name, and the limited company name where applicable. Get an address and a land line number - verify online or in your local directories. (A quick web search on the business name can also be revealing sometimes). Do you know where your car will be taken if it's removed from site for work?
Credit card payments - Payments by CC for work over £100 will attract protection from the Consumer Credit Act and you will usually be able to find your credit provider, even if the mechanic has long since disappeared.
Terms and conditions - Read them before agreeing to work.
Supply of Goods and Services Act - Work should be carried out with reasonable care and skill. Parts should be of satisfactory quality and fit for their purpose. You can have rights for up to six years, even if you have no guarantee. (Not for ordinary wear, and you may need to prove that the problem was down to the mechanic).
Consumer Protection from Unfair Trading Regulations 2008 - Misleading acts or omissions are unlawful - and can lead to prosecution.
For pre-shop advice and advice on consumer issues - consumers can contact Consumer Direct on 08454 040506/
Memberships/Accreditations etc - Choosing a business:
Trading Standards approval schemes, such as Buy With Confidence - businesses on the scheme are individually checked by Trading Standards and must agree to abide by the law and resolve complaints fairly. The Buy With Confidence Scheme adheres to LAATSN minimum standards.
The OFT approves some Trade Association codes. Again the codes require businesses to treat customers fairly and resolve complaints. See Office of Fair Trading.