Main content
'Pushing diet teas is something I will never do'
Glasgow food instagrammer, Jess Tedds, spoke to The Love/Hate Club podcast about her quick rise to online fame and explained how she would never follow the 'skinny tea' trend.
Just Jess, as she is known on Instagram, explained what sparked her love for good food.
"My mum is a trained chef," Jess says. "I grew up around her cooking really good food. I didn't really have many takeaways when I was younger because my mum was always cooking."
Jess's love for food was engrained from a young age but it was when she was 21 that she began to look at it differently.
"I started getting into the gym and I wanted to eat healthy," Jess explains. "Back then, it was very much like, 'to lose weight you have to eat chicken, rice and broccoli'. This is just not for me so I started experimenting and trying things a little bit differently."
Jess began to mess around with traditional recipes and make them healthier. Bangers and mash became sweet potato mash and low-fat sausages. However, it was only after moving to Scotland that she began to build a following for her healthier slant on food.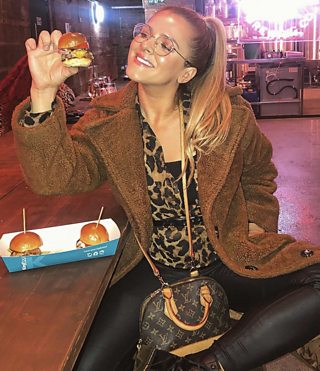 "When Insta-stories came out, me and my boyfriend were making a green Thai curry," Jess says. "We were just pissing about and we recorded it."
Jess posted the video online and everything changed.
"We had so many replies saying 'that was amazing'," she says. "So I started posting every night on my story and I started posting previous pictures of restaurants I had been to."
Jess toyed with the idea of focussing on restaurant reviews but began to diversify when Instagram added extra slides to their platform. The ability to post ten images at a time gave her the idea to post how-to recipes with correlating images.
"I hadn't seen anyone else do it before, I don't know what made me do it," she says.
Just Jess now has over 94,000 followers and she continues to run her page just like she did in the beginning.
"I still do it the same way now to this day 3 years on." Jess says. "I literally just edit it in my Insta-stories and then save it. I don't go on photoshop or anything fancy-pancy."
While some influencers promote controversial 'skinny teas' and diet fads, Jess says she wouldn't associate herself with that.
"That's one thing I would never do. I get asked this question all the time, 'Can you please send me the calories and the macros?' And I'm like, 'You know what guys, you can eat whatever you want. Just don't over eat'. It's all about balance in life, to be honest."