Main content
Meet previous Young Commentator winners!
Winners of 5 Live's Young Commentator of the Year get to experience a once-in-a-lifetime opportunity to join the station's commentary team at a top sports event.
Previous winners have gone on to find opportunities to continue their passion for commentating and one former runner-up has even made it his career!
Isaac Barrington
Isaac Barrington from Sutton Coldfield won in 2017 and spent the day with 5 Live at Wembley to watch England v Italy. Isaac has since gone on to regularly commentate for his local Futsal club.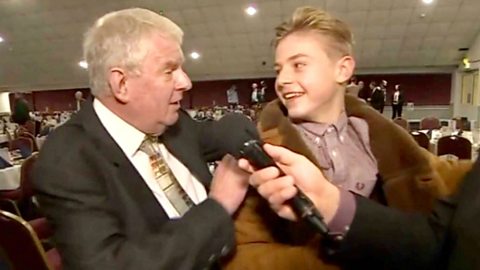 Isaac Barrington has been commentating ever since winning the 2017 competition.
Isacc said when he entered the competition he "never even thought about winning".
He's commentated on Aston Villa under 18s and at a Sport Relief event.
Isaac said sitting in the commentary box at Wembley for England v Italy was "an experience I'll never forget".
Tom Wilkins
Tom Wilkins won in 2016 and spent the day at Twickenham in the commentary box with former England rugby player Matt Dawson. He continues to be passionate about rugby.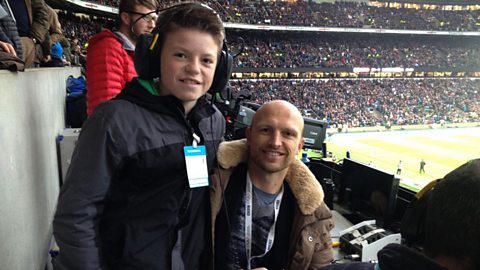 Tom Wilkins shares memories of his prize visit to Twickenham with 5 Live.
Tom said he had an amazing time in the commentary box at Twickenham.
And he had some top tips: "Radio commentating is about confidence, and painting a picture for the listener so you've got to be really descriptive and really clear."
Nick Godwin
In 1994 Nick Godwin was 13 years old when he entered 5 Live's Young Commentator of the Year competition. Now, he commentates for BBC Radio London, covering London clubs across the English leagues and in Europe.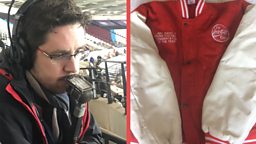 "I've covered the Champions League and Europa League final as well as many FA Cup finals and I commentated on the opening and closing ceremonies of the London Olympics in 2012.
"I remember being delighted that I came runner up in the Young Commentator Competition, mainly because I had been making tapes of myself commentating off Match of the Day and this was the first time I was given any clue that I might be any good at it!
"I went on to work on BBC Radio Suffolk's Saturday sports programme as a schoolboy and eventually worked my way up to presenting our local non-league football round up."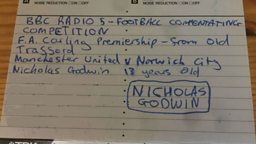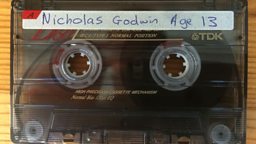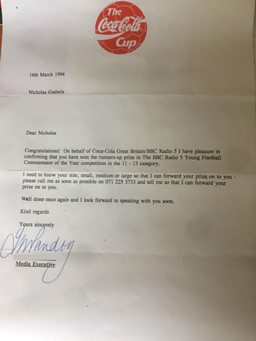 ***This competition is now closed***