Main content
The real-life Cape Crusader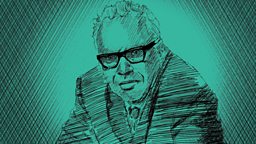 Saying and doing are two very different things in life, writes Lindsay Johns. Many of us are able to talk the talk, but very few of us possess the ability or the courage to also walk the walk.
La Guma gave the world five intricately crafted, lyrical and elegiac protest novels about man's inhumanity to man
My literary hero, and one of the defining influences on my life, South African novelist and anti-apartheid freedom fighter Alex La Guma (1925-1985) – whom I consider to be the black Charles Dickens – was a truly remarkable writer and a truly remarkable human being who both talked the talk and walked the walk on the world stage.
The fact that he was able to reconcile being a fearsome intellect, a sensitive man of thought and a decisive man of action – together with the fact that his work has been chronically neglected at home and abroad and scandalously denied the central place in the literary canon he so rightfully deserves – is what prompted me to make a BBC Radio 3 Sunday Feature documentary about him.
The protest novels – man's inhumanity to man
As a writer and a public intellectual, La Guma gave the world five beautifully descriptive, intricately crafted, lyrical and elegiac protest novels about man's inhumanity to man, illuminating the evils of the South African apartheid regime and its dehumanising effects on non-white people, especially the Coloured underclass of his native Cape Town.
His first (and arguably most famous) novel A Walk In The Night (1962), set in the insalubrious slum neighbourhood of District Six, was written while under house arrest for his indefatigable anti-apartheid activism. Moreover, it had to be published in Nigeria, then smuggled into South Africa, since his writing had been banned by the state for ideas it deemed dangerous and subversive.
His next book, And A Threefold Cord (1964), set in a shanty town on the outskirts of Cape Town, sensuously evoked the plight of a Coloured family struggling to survive amid quasi-medieval poverty, torrential Cape storms and iniquitous police brutality.
He was to write three other novels – The Stone Country (1967), In The Fog of The Season's End (1972) and Time of The Butcherbird (1979) – all set in South Africa and campaigning against apartheid.
A campaigning writer and committed activist
But, far from just sitting demurely in his study writing great novels, La Guma was also very much an activist, a tireless campaigner who dedicated every fibre of his being to fighting ardently against an ignoble regime and the physical, moral, psychological and spiritual wrongs it did to people like him who did not have white skin.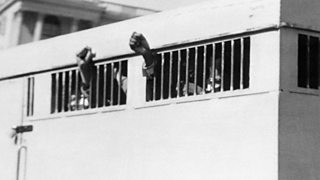 The Rivonia Trial (9 October 1963 - 12 June 1964)
La Guma, the son of a trade union leader, was politically active and protested the manifold injustices of apartheid from an early age. He was also one of the defendants, alongside Nelson Mandela, in the infamous 1956 Rivonia treason trial, but was later acquitted.
To be honest, very few of us possess the moral courage, the zeal and the integrity to lay our life on the line for what we believe in. Yet time and time again, La Guma did just that, making gargantuan sacrifices, both in his life and in his art, for the timeless, universal values of racial equality, liberty and human dignity which he held so dear. He was often put in solitary confinement in prison and lived under mentally debilitating house arrest for five long, arduous years.
Blanche La Guma, Alex's widow, tells in the documentary of how the police Special Branch would regularly raid their home, taking away sometimes single pages, sometimes whole chapters of La Guma's work, which thus made the act of writing both enormously difficult and stressful. "They knew that we didn't have guns, it was the literature [the police wanted]. The idea was to educate the people into changing the system" – exemplifying Edward Bulwer-Lytton's famous adage of the pen being mightier than the sword. It was the sheer power of La Guma's writing to sway hearts and minds which truly terrified the South African government.
Sean Jacobs, founder of the influential blog Africa is a Country and himself a native of Cape Town, brings home in the documentary just how brave and unusual it was for a writer to also be a committed activist, "This is a guy who, when the government is hunting down people, murdering them with death squads, is openly putting himself upfront there as a representative of a political movement (the ANC)."
Assassination attempt
It was the sheer power of La Guma's writing to sway hearts and minds which truly terrified the South African government.
In 1955, an assassination attempt was made on La Guma's life by the South African secret police. While living in Athlone (a segregated, Coloured area of Cape Town), he was sitting at his desk one evening writing when a bullet shattered the window and grazed his neck. A few millimetres more and he would certainly have died. The would-be assassins hurled a rock through the window with a chilling message attached: "Sorry to have missed you. We'll call again." Lesser men would have been silenced and immediately desisted from their writing, let alone their activism, yet La Guma did neither, continuing in the struggle.
Exile in Cuba
After going into exile with his family in London in 1966, he effortlessly fused writing and politics, spending the next decade travelling the world on behalf of the ANC, speaking at myriad rallies and conferences to expose the nefarious nature of the apartheid regime and to promote the need for a democratic and non-racial South Africa. In 1978, he and his wife Blanche moved to Havana, Cuba, where he spent the last seven years of his life as the ANC's political representative in the Caribbean.
The hero South Africa needed but never had
La Guma was a man of huge moral rectitude, probity and profound humanity.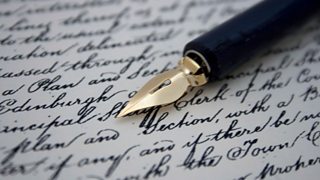 In an age when South Africa is bedevilled by shameless kleptocrats and brazen corruption, La Guma is the hero the country urgently needed but sadly never had.
La Guma, the Black Dickens, was a campaigning writer who valiantly strove with his pen to give a voice to the poor, the disenfranchised and the oppressed and who strove with his political activism to make the world a fairer and more humane place. He fearlessly talked the talk and walked the walk.
Such a colossus deserves to be both saluted and commemorated.
Writer and broadcaster Lindsay Johns FRSA is a non-residential Fellow at the Hutchins Center, Harvard University. Alex La Guma – The Black Dickens broadcasts on Sunday 4 February at 6.45pm.