Main content
Are these the two biggest football anoraks in the world?
66-year-old Sandy is like many other men his age in that he grew up loving football, with his passion for the beautiful game remaining to this day.
His obsession with the sport meant Sandy decided to watch a game at every ground in Scotland, but what was the football superfan supposed to do once he achieved this goal?
"Let's go and see every fixture! I want to see every senior Scottish team playing every other senior Scottish team."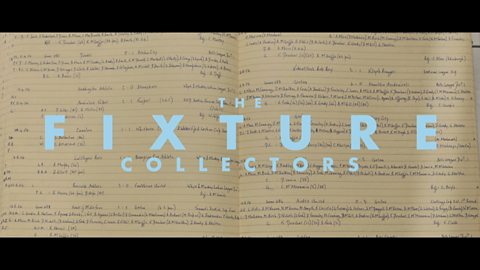 Why did they start and what makes it so much fun?
"You tend to watch the progress of the team you support and ignore the opposition. When you're there as a neutral you're watching both of them and I find that much more fun!"
Super supporter Sandy started his fixture notebook upon the advice of fellow football fixture collector Bernard:
"Sandy really took to it like a duck to water."
Bernard is seen as being a guru due to him being the one who encouraged Sandy to keep tally of the fixtures he attended.
The fixture notebook's grid system indicates the games attended, with a running total on the next page allowing Sandy to tally up the amount of fixtures he has seen – 777 at the time A View from the Terrace spoke to him.
But what do the two men believe to be the best game they have ever seen?
Bernard feels it's the classic 1960 European Cup final at Hampden where Real Madrid beat Eintracht Frankfurt 7-3, with Sandy saying Airdire beating Hibs 5-3 in a match that had 2 sending offs, 4 penalties, and a player breaking his leg.
"You've got to be a real anorak to do this, but I love it! It keeps me out of jail."
Football fixture collectors Sandy and Bernard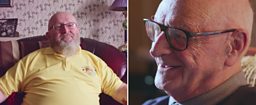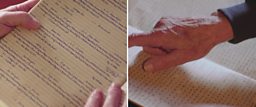 The notebooks that house the documenting of Sandy and Bernard's fixture collections
Latest features from BBC Scotland