Main content
Today Puzzle #661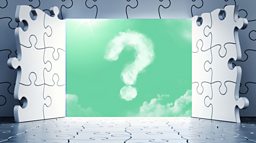 Puzzle No. 661– Friday 24 January
Ahead of Burns Night tomorrow, a chef prepares the traditional Scottish dessert Cranachan, which is a mixture of oatmeal, raspberries, double cream, honey and whisky. The recipe requires twice as many tablespoons of oatmeal compared to honey, and twice as many tablespoons of honey compared to whisky. If a large Cranachan requires using the tablespoon 21 times in total, how many tablespoons of whisky will be needed?
Today's #PuzzleForToday has been set by Bobby Seagull, school maths teacher, author and Cambridge University Doctorate student.
Click here for the answer

3 tablespoons of whisky required.

Set up as ratios

Whisky = x

Honey = 2x

Oatmeal = 4x

7x = 21 tablespoons. x = 3 tablespoons.


More fiendish brain-teasers and quizzes on BBC Radio...