Main content
Pride and Personalities: which famous faces have worn bonnets and breeches?
17 July 2017
Jane Austen wrote some of the finest lines in English literature, so naturally some of our best actors and actresses have risen to the challenge of breathing life into them on the small screen. We have had a rummage in the BBC archives to find the cream of acting talent who have featured in Austen adaptations.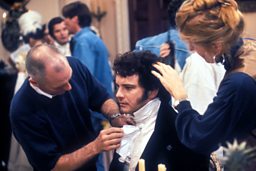 Colin Firth gets hair and make-up ready for a scene in the BBC's Pride and Prejudice
Sir Michael Gambon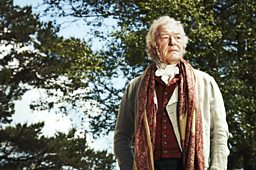 Sir Michael Gambon as Mr Woodhouse in Emma (2009)
Young cinema-goers perhaps best know Sir Michael Gambon as Albus Dumbledore in the Harry Potter blockbusters. He rose to fame on TV playing Detective Philip Marlow in The Singing Detective, and followed up with the controversial drama The Cook, The Thief, His Wife and Her Lover. But in between his wizard appearances as the reboutable Hogwarts Headmaster Sir Michael plays crotchety Mr Woodhouse, father of Emma in the book of the same name.
Dan Stevens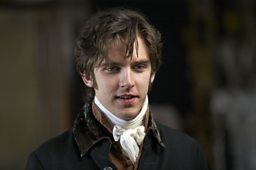 A fresh-faced Dan Stevens from Sense and Sensibility in 2008, two years before he made his debut as posh Matthew Crawley in Downton Abbey.
Dominic Cooper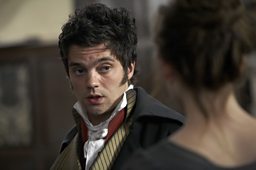 Mamma Mia! It's only Dominic Cooper as Willoughby in Sense and Sensibility from 2008, the same year he was singing and dancing round the Greek islands in the Abba-songbook musical.
Dame Patricia Routledge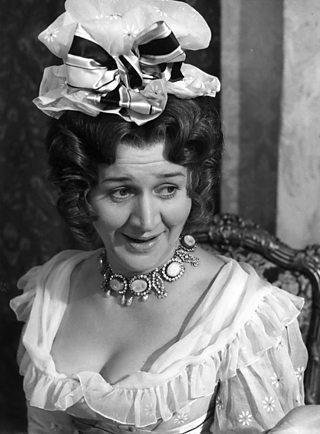 Before Hyacinth Bucket was acting above her station in Keeping Up Appearances actress Dame Patricia Routledge played inveterate gossip Mrs Jennings in the 1971 adaptation of Sense and Sensibility. Of course Mrs Jennings also saw herself as something of a social climber being the widow of a man "who had got all his money in a low way". Yet Austen herself described Mrs. Jennings as "a very cheerful, agreeable woman," probably the most lovable character in the novel.
David Harewood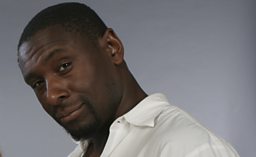 Homeland's David Harewood took the role of witty and clever Henry in BBC Radio 4's adaptation of Northanger Abbey in 2006.
Alison Steadman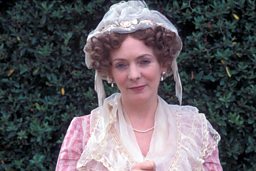 Colin Firth wasn't the only famous face in Andrew Davies' 1995 Pride and Prejudice blockbuster. Alison Steadman was already well known to audiences from Abigail's Party and Shirley Valentine. She played Mrs Bennet, a fussing mother not unlike Steadman's role in that other mismatch love story Gavin and Stacey.
Austen Prowess
Test your knowledge of the life, loves and legacy of the legendary writer
Mollie Sugden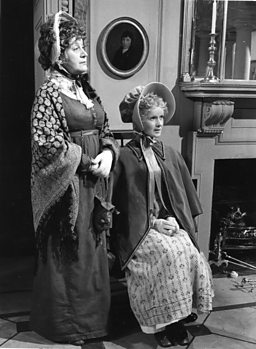 In the same year that Mrs Slocombe was fussing about her pussy in Are You Being Served? Mollie Sugden was also to be seen on the nation's screens as Mrs Goddard in the 1972 adaptation of Emma, seen here with Debbie Bowen as Harriet Smith.
Jonny Lee Miller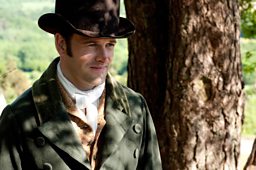 Could there be a character more remote from Trainspotting's Sick Boy than landowner and gentleman farmer Mr Knightley in Emma?
Mark Gatiss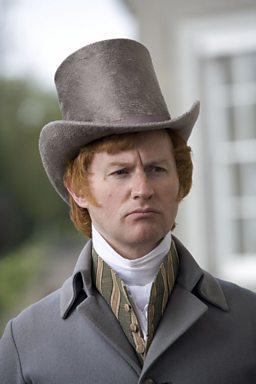 Sherlock creator and star Mark Gatiss as John Dashwood from 2008's Sense and Sensibility.
Samantha Bond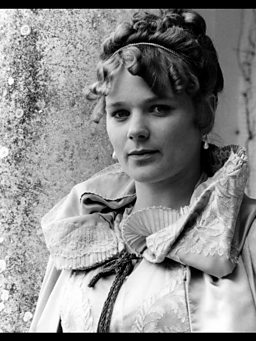 The name's Bond, Samantha Bond but looking almost unrecognisable in this 1983 version of Mansfield Park, her first television role. The actress would go on to play Miss Moneypenny in the Bond franchise as well as a recurring role in Downton Abbey.
Simon Russell Beale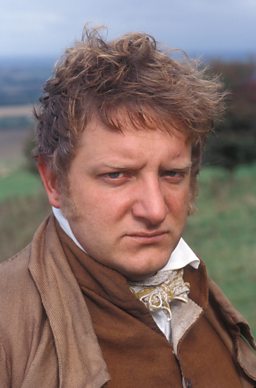 One of the finest actors in the UK today, Simon Russell Beale appeared in this adaptation of Persuasion in 1995.
Emilia Fox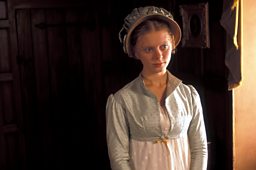 We know her as the steely forensic pathologist in Silent Witness but Emilia Fox started her television acting career in a bonnet as Georgiana Darcy in Pride and Prejudice back in 1995.
Anna Chancellor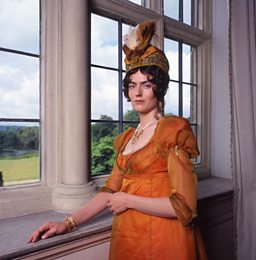 It seems fitting that the last word goes to Anna Chancellor. Known to millions as Duckface from Four Weddings and a Funeral but perhaps what is less well-known is that the actress is distantly related to Jane Austen, who was her six time great aunt. Seems inevitable that she would eventually appear in an Austen adaptation, here taking the role of Miss Bingley in the 1995 adaptation of Pride and Prejudice.