Main content
Fifteen minutes of escape: Celebrating the short story
18 September 2014
To mark the BBC National Short Story Award 2014, the BBC Readings Unit have chosen some of their favourite Radio 4 short stories to listen to again. These wonderful recordings come from actors including Vanessa Redgrave, Peter Capaldi, Rory Kinnear and Indira Varma.
BBC Books Editor Di Speirs, a judge of the BBC National Short Story Award in partnership with Booktrust, introduces these treats from the archive. Lionel Shriver won the 2014 award - announced live by Front Row and BBC Arts.
The formidable queen of history speaks of the rages and battles she undertook for her people. Read by Vanessa Redgrave, Fay Weldon's story was originally part of a 2001 series giving voice to figures from the past.

Commissioned for a 2013 series on the contemporary feminist landscape, Marina Warner explores feminine mystique through a 1950s housewife who weaves hope and freedom into her longing for a mink coat.

An advertising executive is drawn to an archaeologist who is in turn intrigued by the unusual curve of his spine. Deborah Levy's tale, read by Rory Kinnear, was shortlisted for the 2012 BBC Short Story Award.
'A feast of short story delights'
The short story really is a glorious thing - on the page and on the ear. It's not too fanciful to think of them as the earliest form of narrative – those sessions round the fire or in the inn.
I'm always surprised it took a long time for short fiction to appear in print in any volume – it wasn't until the 19th Century that stories took off in published form. Since then they haven't looked back and the last few years are beginning to look like another Golden Age.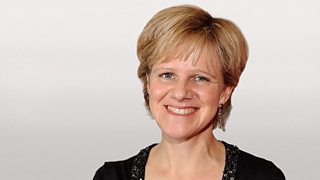 By Di Speirs, Editor, Books
From the acclaimed Alice Munro's Nobel Prize for Literature to this year's Independent Foreign Fiction Prize, winner, Hassan Blassim, from George Saunders carrying off the inaugural Folio Prize to new collections from eminent writers like Hilary Mantel, Graham Swift, Lydia Davis, Lorrie Moore and Stella Duffy, short stories are definitely in the zeitgeist.
Of course short stories have been a fundamental part of BBC Radio since the start. Radio marries all the joys of the intensity of the short form with the intimacy of the single voice.
Stories being read to you are reminders of childhood bed-times, story-time at school, ghost stories, detective tales. They can take you in an instant to other places, foreign lands, the past and the future – and give you that sideways glance into another life that lingers long after.
On air they cover all this and more – radio allows for playful production, like the Kevin Barry story here – for wit and wisdom from writers like A.L. Kennedy, Marina Warner and Cees Nooteboom, and the sparse, not a word to spare, prose of doyennes of the form like Alice Munro, William Trevor, Jhumpa Larhiri and Deborah Levy.
At the same time Radio 4 broadcasts this year's (terrific!) shortlist – which I helped to judge, and Radio 4 Extra gives you another chance to hear last year's stories from Sarah Hall, Lionel Shriver, Lavinia Greenlaw, Lucy Wood and Lisa Blower.
So welcome to a feast of short story delights – it's a form I've always loved for its ability to get under the skin, to illuminate and to entrance. I hope you do too, and will treat yourself to fifteen minutes escape into another world.
BBC National Short Story Award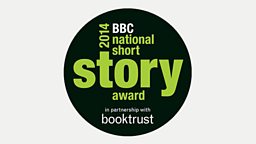 Author Stella Duffy writes for BBC Arts about why the short story form is so important to culture