Main content
From Russia with talent: Ivan Bessonov wins Eurovision Young Musicians 2018
24 August 2018
Last weekend contestants from 18 countries arrived in Edinburgh for a week of Eurovision Young Musicians, the biennial classical music competition, held this year as part of the International Festival. The concert halls of the world await for winners of the prestigious award.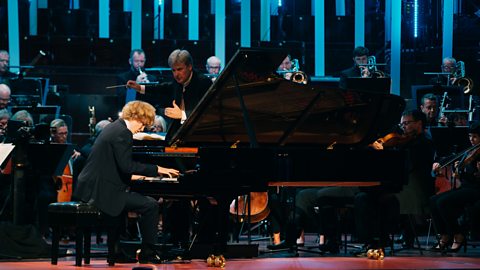 The 16-year-old Russian pianist plays Tchaikovsky's Piano Concerto No 1, 3rd movement.
After some sparkling performances in the semi-finals, which were broadcast on the BBC Arts website, six musicians took part in the competition final at Edinburgh's iconic Usher Hall on Thursday 23 August.
Pianist Ivan Bessonov from Russia was announced the winner after a performance of Tchaikovsky's Piano Concerto No 1, 3rd movement. Nikola Pajanović from Slovenia finished second.
Also competing in the final were Hungary's Máté Bencze on saxophone, German violinist Mira Marie Foron, cellist Birgitta Oftestad from Norway, Czech double bassist Indi Stivín and Slovenian violinist Nikola Pajanović.
Highlight photographs of the evening's events are featured below.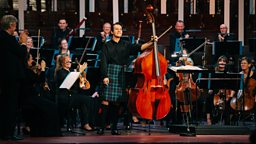 Double bassist Indi Stivín from the Czech Republic / © Ryan Buchanan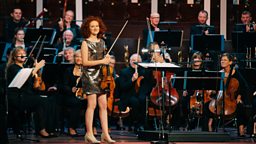 Violinist Mira Marie Foron from Germany / © Ryan Buchanan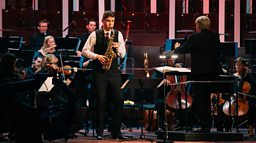 Hungary's Máté Bencze on Saxophone / © Ryan Buchanan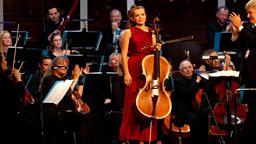 Cellist Birgitta Oftestad from Norway / © Ryan Buchanan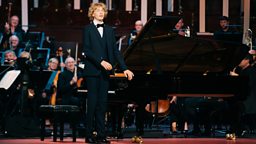 Pianist Ivan Bessonov from Russia / © Ryan Buchanan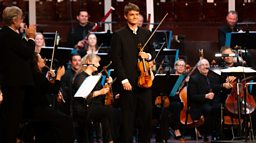 Violinist Nikola Pajanović from Slovenia / © Ryan Buchanan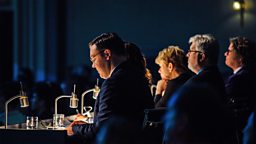 The Jury, consisting of Sir James MacMillan, Marin Alsop, Anna Meredith and Andrew Moore / © Ryan Buchanan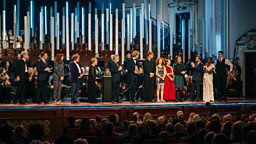 Ivan Bessonov with his award, on-stage at the Usher Hall with the Jury, presenters and fellow performers / © Ryan Buchanan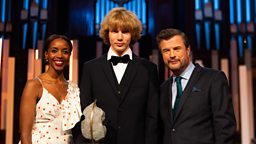 Ivan Bessonov with presenters ‎Josie d'Arby‎ and Petroc Trelawny‎ / © Ryan Buchanan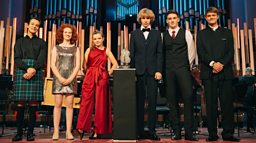 Ivan Bessonov with his fellow performers following the final / © Ryan Buchanan
Eurovision Young Musicians: The Final
More from the Edinburgh Festivals 2018