Main content
When Bad Things Happen In Good Bikinis
About the Book
A wife at breakfast, a widow by lunch...
On 27th February 2011, a few days into a much-needed holiday in Barbados, writer Helen Bailey's husband JS went for a swim in unexpectedly strong currents. Less than an hour later Helen found herself kneeling on the beach, watching helplessly as paramedics tried to save her husband's life.
It was too late. Devastated and alone, Helen was widowed and four thousand miles from home.
This is a witty, poignant and sage memoir, based on Helen's phenomenally popular blog, Planet Grief. It's Helen's story of testing therapists, attending parties, finding comfort, enduring Christmas and learning to keep living - all the while accompanied by her faithful dachshund, Boris.
About the Author
Helen Bailey was born in Newcastle-upon-Tyne and grew up in Ponteland, Northumberland. She spent more than three decades living and working in London, but since 2013 has lived in Royston, with her partner and his two sons, and her dachshund, Boris!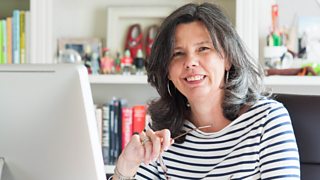 Helen is a children's author and has written the popular Electra Brown books.