Main content
New Generation Artists A to Z
New Generation Artists is a scheme run by BBC Radio 3 to nurture young musical talent, launched in 1999.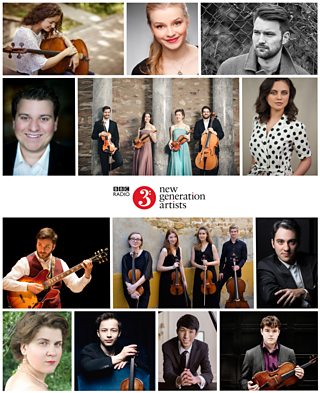 Image of Eric Lu © Janice Carissa. Image of Johan Dalene © Nikolaj Lund.
New Generation Artists
These are the current artists, plus an A-Z list of all the artists that have been part of the scheme.
2019-2022
2018-2021
2017-2019
2016-2018
A-Z of former and current New Generation Artists
A
B
C
D
E
F
G
H
I
J
K
L
M
N
O
P
Q
R
S
T
U
V
W
X
None
Y
Z