Main content
7 amazing jobs that actually exist!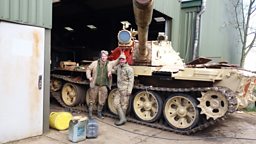 They say if you find a job you love then "you'll never have to work a day in your life". As kids we dream of becoming everything from Astronauts to Train Drivers, Teachers to Pop-Stars or professional Footballers. But maybe we can dream bigger?
Every Wednesday on The Chris Evans Breakfast Show is 'Great Job Wednesday' and a quest to discover the best 9-5 way to make a living. Here are seven amazing jobs you'll never believe actually exist!
1. Master Model Builder
Imagine being paid to play with building blocks day in day out; create huge skyscrapers, working models of cars and trains, and build toy animals out of bricks. That's what Alex from Manchester gets to do for a living. He builds worlds from scratch with an endless supply of bricks and only an idea in his mind. Something the professionals call 'sketch-building'. Alex has had his job for seven years, just try telling him it's time to grow up!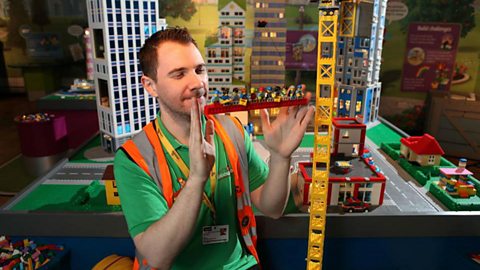 Discover how the former postman landed his dream job
2. Tank-Driving Instructor
Most of us applied for our provisional driving license on our 17th birthday and began learning to drive shortly afterwards. But imagine passing your test and parking up on your parents' driveway in a tank! Meet Todd, who teaches have-a-go fanatics how to pull off in armoured vehicles. Todd teaches people of all ages how to drive tanks on and off-road, and even organises tank-driving parties for kids as young as six. They're not as easy to drive as you'd think; "Tanks turn from the middle" says Todd, so it can be tricky to navigate roundabouts. And there's not a radio to listen to The Chris Evans Breakfast Show on your commute...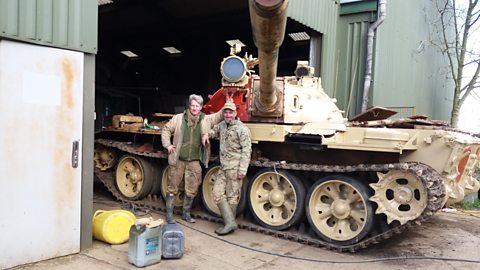 Chris chats to Todd about keeping 130 tanks for Great Job Wednesday.
3. Shark Spotter
The first thing that comes to mind about sharks is the film Jaws and running quickly in the opposite direction to the sea. That's not the case for Mark whose job is to search for basking sharks off the coast of Scotland and take visitors out on boats to swim with them. It's not just the UK's largest fish that Mark gets to work with. He also sees seals and orcas, and the beautiful fresh scenery. Mark's looking for interns so if you're feeling brave - get applying!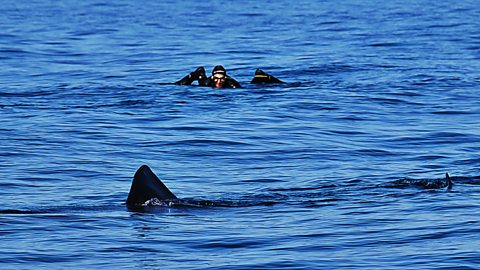 Shane tells Chris about his adventures searching for the UK's biggest fishes in Scotland.
4. Waxwork Wig Stylist
From working with the Great Whites to making A-Listers' pearly whites shine bright... The average waxwork at Madame Tussauds takes a team of 20 six months to make, using Human and Yak hair on their heads. If you've always dreamt of styling the hair of the rich and famous but fancy clients less prone to diva strops then this job is for you!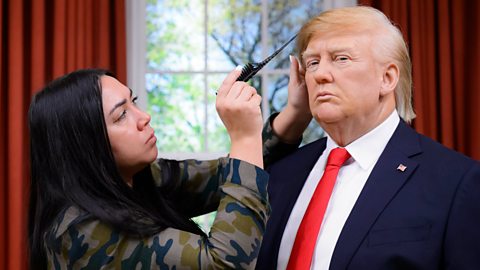 Waxwork hair and wig stylist, Gemma Sim shares her sculpting secrets with Chris.
5. Lighting Designer
You don't have to be a multi-platinum artist like Adele or Ed Sheeran to bring a stage to life. Although he's not up there in the spotlight, Lighting Designer Patrick presses all the buttons and has the power to plunge the whole arena into darkness - like he did on one of Stevie Wonder's recent concerts. Lighting Designers have the best seats in the house and they get paid to be there!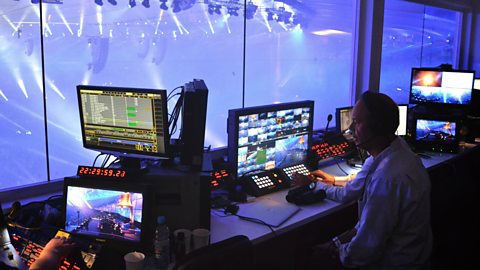 Patrick on his great job as a lighting designer for the Stones, Adele and Stevie Wonder!
6. Rollercoaster Designer
When Ronan Keating sang 'Life Is a Rollercoaster' he didn't mean it literally. But would you believe that you can get a job designing and riding some of the world's biggest rides? Andrew caught the coaster bug as a teenager and studied hard at University to get the gig. He's now designing rides for all the family and in charge of making you feel all the g-force in every single loop.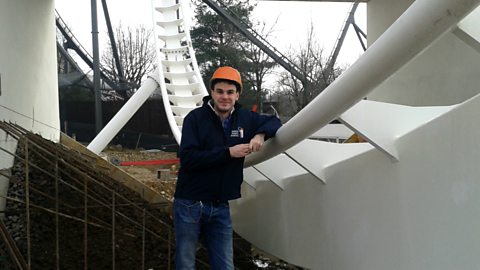 For Great Job Wednesday Chris meets Andrew who designs theme park rides for a living!
7. Bed Tester
Phew - after all that excitement you'd definitely need a lie down. And, if you struggle to get up in the morning then we've got the job for you. Katherine's employed to visit mattress factories around the country and try them out for size. She's a Bed-Tester; the only job we can think of where pyjamas are part of the uniform. It can be tricky though, Katherine says "Don't test beds when you're tired, because they all feel comfortable!"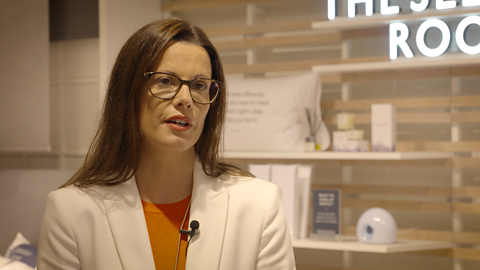 For Great Job Wednesday Chris chats to Katherine who gets to lie down for a living.