Main content
Your Ultimate 80s Album Vote
The iconic albums of the 1980s are being celebrated for this year's National Album Day on 10 October. So what better time to find out which 80s album YOU love above all the rest?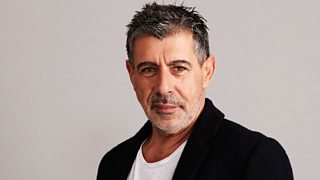 Sounds of the 80s with Gary Davies features a diverse mix of classic pop, dance, rock, hip-hop and alternative pop - new episodes are available each week on BBC Sounds.
Stadium rockers, pop megastars, New Romantics, synth-pop pioneers, indie gods, hip hop heroes, and beyond... the 80s had it all, in spades. We whittled them down (and believe us, it was tough!) to a shortlist of 50 of the most celebrated albums of the decade, and asked you to vote for your favourite.
The final 50 were selected by a panel of music experts, based on the best-selling albums of the decade, alongside those that have endured to this day, as well as some slow-burners that are now considered classics of the era, allowing just one album per artist.
Please note voting has now closed, but you can catch-up on the shortlist below.
The results will be revealed by Gary Davies in a Sounds Of The 80s Ultimate 80s Albums countdown special, on Radio 2 and BBC Sounds from 8pm on Friday 9 October.
The Shortlist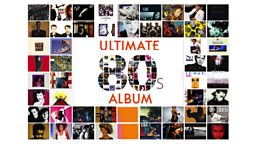 ABBA - Super Trouper
ABC - The Lexicon Of Love
AC/DC – Back In Black
a-ha - Hunting High & Low
Bob Marley & The Wailers– Uprising
Bon Jovi – Slippery When Wet
Bruce Springsteen - Born In The USA
Culture Club - Colour By Numbers
The Cure – Disintegration
David Bowie - Let's Dance
Deacon Blue - Raintown
De La Soul – 3 Feet High And Rising
Depeche Mode – Music For The Masses
Diana Ross - Diana
Dire Straits - Brothers In Arms
Duran Duran - Rio
Eurythmics - Be Yourself Tonight
Fleetwood Mac - Tango In The Night
Frankie Goes To Hollywood - Welcome To The Pleasuredome
George Michael - Faith
Grace Jones – Nightclubbing
Guns N' Roses – Appetite For Destruction
The Human League - Dare
INXS - Kick
Janet Jackson – Control
Kate Bush – Hounds Of Love
Kylie Minogue - Kylie
Madonna - True Blue
Michael Jackson - Thriller
Paul Simon - Graceland
Pet Shop Boys - Actually
Peter Gabriel - So
Phil Collins - No Jacket Required
Prince – Purple Rain
Public Enemy – It Takes A Nation Of Millions
Queen - The Works
Sade - Diamond Life
Simply Red - A New Flame
The Smiths – The Queen Is Dead
Soft Cell – Non-Stop Erotic Cabaret
Soul II Soul - Club Classics Vol. One
Spandau Ballet - True
The Stone Roses – The Stone Roses
Tears for Fears - Songs From The Big Chair
Terence Trent D'Arby - Introducing the Hardline According to…
Tina Turner - Private Dancer
Tracy Chapman - Tracy Chapman
U2 - The Joshua Tree
Wham! - Make It Big
Whitney Houston - Whitney