Main content
'I want to be the voice of Travellers in Ireland'
Eileen Flynn made history as the first woman from the Travelling community to sit in the Seanad - the upper house of the Irish Parliament.
Six months into her new role, Eileen told 5 Live's Naga Munchetty her goal is to bring in new hate crime legislation that works for all marginalised communities, including working class people.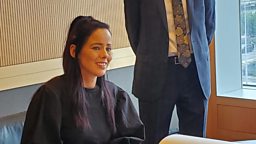 Eileen grew up in Labre Park, a Travellers' halting site – an area of purpose-built residential accommodation for Travellers - in Dublin, and describes her upbringing as a "struggle".
"Local authorities don't give good accommodation to Traveller communities.
"Some residents at Labre Park still don't have access to running water or electricity… I myself was raised in a house that didn't even have central heating."
Eileen's mother died at the age of 48, when Eileen was just ten years old - something Eileen attributes to the poor standards of accommodation.
"It's estimated a Traveller woman will die 12 years [sooner] than women from the general population, and Traveller men 15 years less than the general population."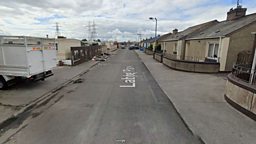 Photo: Google Maps
School was another area where Eileen felt discrimination and describes being singled out as different from other children.
"I remember every Sunday [my mother] would make sure we had brilliant white stockings, she wouldn't send us to school on the day if the stockings weren't like new, she was so afraid of being judged by the teachers.
"But then you're in school, being bullied and people asking questions about your community all the time.
"People in the general population don't understand how the level of discrimination, of oppression can impact you on a daily basis.
"A lot of Travellers don't go on to third level education - don't even go onto second level education, they fall through the loops.
"The education system in Ireland has gotten somewhat better and every child does have access to education… but for many Travellers, we don't have equal opportunities to be successful."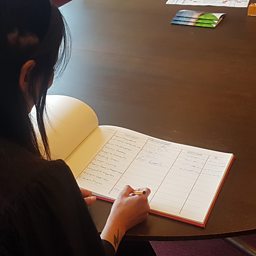 However, despite the odds, Eileen did go on to further education, studying social science, community and youth work which ultimately led to her becoming a Senator after being nominated by the Taoiseach.
The appointment has led to her getting some "nastiness" on social media which she says she is determined to ignore.
"I'm losing sight of changing legislation if I focus on social media.
"I have a person working with me that manages [it]… I could spend the next three years dealing with hate or I could spend the next three years dealing with discrimination and highlighting it."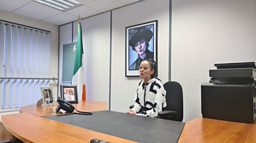 The work she's determined to complete is introducing new hate crime legislation to Ireland that will work "for everyone".
"It's a collective legislation we want, not only for the Traveller community, but for other ethnic minority groups.
"I'm looking at the nine grounds of discrimination to add in people from working class areas because your economic background can [cause you to] face discrimination… as well as where you come from in different parts of Ireland.
"I'm not going to become part of the system that hasn't worked for members of the Traveller community, I'd like to become the solution.
"It's about dialogue, it's education, it's sitting round a table where you don't belong and you know you can feel the discrimination in your gut.
"Like a person said to me a few years ago, Eileen - if you're not better than anybody else in the room then you're just the same."