Main content
10 relaxing ambient albums for meditation
Warning: do not operate heavy machinery while listening to these records
This month's Late Junction Collaboration Session features Laraaji, a key figure on the new age music scene who shot to fame after being discovered busking in a New York park by Brian Eno. To get you up to speed and in the mood for his Radio 3 appearance, here's our guide to ten of the greatest collections of serene sounds around.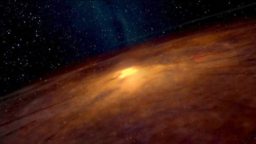 Laraaji: Celestial Music 1978-2011
A master of spiritual music, Laraaji has made a great deal of music for meditation. Known both for his pioneering performances on electric zither and as a leading figure in laughter meditation, he has been a key figure in new age music since the 1980s, when he released Ambient 3 – Day of Radiance as part of Brian Eno's Ambient series.
With influences including the Coltranes, Sun Ra, and Miles Davis among others, Laraaji's output combines ancient sounds and new technologies, with music inspired by Eastern Mysticism performed on a electronically modified zither.
Michael Stearns: Planetary Unfolding
It's fair to say that Michael Stearns's music is fairly epic in outlook. His 1981 album, Planetary Unfolding, is an established classic of space music (it's a thing, look it up) and a precursor to the new age movement. The album aims to evoke the sounds of an unfolding universe, with wide harmonies and slow-moving rhythms that mimic the opening-up of time and space.
It's no surprise that Stearns's work has caught the attention of Hollywood. You can hear his music in several James Cameron films ("The Abyss", "Titanic", "Avatar"), and it has even been borrowed by NASA.
Sun Araw: Beach Head
A sun-bleached, psychedelic drone epic that swirls hypnotically while somehow still managing to appearing measured, this 2008 album will transport you to another dimension altogether. Beach Head is an open-ended, meandering exercise in texture and tone, with a combination of creaking organ, distant chant and wispy feedback that somehow manages to sound like hand cymbals.
Dawn of Midi: Dysnomia
Despite what the name suggests, Dawn of Midi is a Brooklyn-based jazz trio comprised of grand piano, upright contrabass and drum kit. Don't expect swing, though: the 2013 album Dysnomia is a hypnotic, 40-minute odyssey that evolves and mutates seamlessly across nine tracks of tightly bound, trance-like music, with minimal playing and a focus on rhythm above melody. The video for the fourth track, Nix, is particularly mesmerising.
The Hilliard Ensemble: Thomas Tallis's The Lamentations of Jeremiah
A pioneer of meditative music, the Renaissance composer Thomas Tallis created these settings of Latin texts between 1560 and 1569. Tallis was a practising Catholic in England at a time when it was not always safe to be so in public. It's safe to assume, therefore, that these settings were not conceived for public singing, but instead for private worship among fellow believers.
The Hilliards are responsible for one of the most blissed-out recordings of the Lamentations ever, and this striking example of Renaissance polyphony, with truly virtuosic shifts in register, sees the composer writing for individual voice parts that deconstruct and individuate beautifully while remaining in perfect balance throughout.
Brian Eno: Ambient 4 – On Land
In 1975, Eno was confined to bed for a spell after an accident – a period of enforced bed rest that ultimately proved inspirational. One day, he found himself listening to a record of 18th-century harp music played at far too low a volume but was unable to get out of bed to adjust the player. Hearing the music alongside the sound of rainfall outside his window, Eno suddenly discovered "a new way of hearing music" that would send him a journey into ambience.
Ambient 4 (1982) is a dreamlike departure from the placidity of Eno's earlier work, with exceptionally compelling textures and sounds, thanks to the lack of overt structure. It's a perfect accompaniment for an inner voyage, refreshing parts of the mind that other music just can't reach.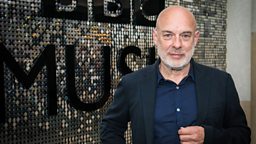 Joanna Brouk: Healing Music
The early electronic music pioneer Joanna Brouk has said she was inspired by learning to listen not only to notes, but the sounds and silences between them. This 1981 album emerges from sparse foundations to develop in pace and density, while remaining meditative and elegant. On the other side is a 25-minute solo flute track, improvised by Maggi Payne under Brouk's direction. Payne's breath is audible, and just as integral as the notes played.
Tom Kenyon: Brain Support
Tom Kenyon describes himself as a "celestial musician" who uses sound and music to "open doorways for others to enter into and explore their own inner worlds". This, and his many other albums, are designed to stimulate the parts of the brain that help us relax and heighten focus.
Tom, by the way, is also a psychotherapist, singer and shaman – in short, a good man to know when you're in a fix.
Suzanne Ciani: Seven Waves (1982)
As its name suggests, this 1982 album incorporates the sound of waves mixed with the sound of classical melodies stretched to their limits by the use of electronic instruments. Interestingly, many of the instruments used on the album no longer exist – so the album serves as a timestamp as much as a listening experience. Something to meditate on.
Pauline Oliveros: Four Meditations and Sound Geometries
A master in the field of Deep Listening, Pauline Oliveros is responsible for a wealth of music with a meditative aspect. Oliveros tells musicians not what to play, but how to play: her very compositional structures create environments for musicians to explore. Consequently, her collaborators' responses are often less like music and more like sonic explorations.
The freedom to explore sonic worlds doesn't stop with the performers – it's for us listeners, too. Here's the composer at a 2015 TED talk, explaining the difference between hearing and listening.
Alessandro Cortini: Forse 3
Listening to the gradual chord progressions that unfold on this record is like watching the sun rise above the stone circle at Glastonbury Festival. It's a bit psychedelic.
We love the use of dynamics distortion, filtering and wave shaping on this 2015 album. A touring member of Nine Inch Nails and How to Destroy Angels, Cortini recorded using a single synthesiser, the Buchla Music Easel – one of only 13 such synthesisers known to exist in the world.
New age icon Laraaji appears with the electronic music artist Ela Orleans in a Late Junction collaboration session on 20 October. Listen live at 11pm or online for up to 30 days after.