Main content
BBC News - Live Lesson
Fake news and false information - how to sort fact from fiction.
This lesson marks the launch of a new BBC initiative designed to support young people to identify real news and filter out fake or false information.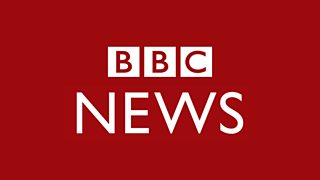 Presented by BBC Breakfast's Naga Munchetty and BBC Newsround's Ricky Boleto, alongside guest experts James Martin, the Executive Editor of HuffPost UK and Claire Milne from the independent fact checking organisation Full Fact, the programme looks at the impact of false news and the skills needed to analyse and evaluate information online and on social media.
This Live Lesson is aimed at 11-14 year-olds and supports both Citizenship and English curricula.
There will also be a follow-up Live Lessons EXTRA programme where we will be answering more of your questions and getting more tips from our experts. This will be published on the Live Lesson website on Tuesday, 27th March.
For more information on BBC School Report and more false news resources, head to www.bbc.co.uk/schoolreport
How to get involved:
Classroom resources: Check our lesson guide for teachers and print out the student activity sheets below.
Any questions? Contact us at live.lessons@bbc.co.uk.