Main content
Puzzle for Today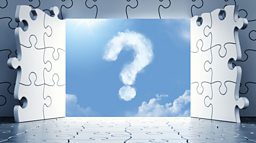 Puzzle No. 220 – Monday 6 May
To celebrate the 1st anniversary of his French Presidency, Emmanuel Macron receives gifts from many world leaders at the Élysée Palace. From nearby countries, Theresa May sends a lantern, Angela Merkel sends a bottle and Vladimir Putin sends a mirror. From further afield, Narendra Modi sends a necktie, King Jong-un sends a piano and Donald Trump sends a watch. Following these gifts, what might make a logical suggestion from the Canadian Prime Minister, Justin Trudeau, to send to President Macron?
Today's #PuzzleForToday has been set by Bobby Seagull, a school Maths teacher and Cambridge University Doctorate student. He is co-author of the Monkman & Seagull Quiz Book.
Click here for the answer

The leaders send a gift that begins with the same letter as their capital city. So Theresa May sends a latern from London, Vladimir Putin sends a mirror from Moscow and Donald Trump sends a watch from Washington DC and so on. The capital city of Canada is Ottawa so Mr Trudeau can send any gift beginning with the letter "o" perhaps an ornament or even an oyster!


More fiendish brain-teasers and quizzes on BBC Radio...