Main content
9 times we were UTTERLY mesmerised by Usher's Live Lounge
Right well we need to go and lie down. Usher performed the most AMAZING Live Lounge set and it's taken everything we have out of us.
If you missed it, these are the reasons we were totally and utterly mesmerised...
1. That acoustic voice...
He kicked off the session with a beautiful rendition of Climax. It was essentially 100 tiny birds and angels singing to us like something out of a Disney movie.
Usher admitted it was a challenge hitting those high notes saying: "Singing that high first is like having dessert first."
The TASTIEST dessert.
2. When Justin Bieber tweeted his support...
It was all too much bromantic love for us so early in the morning. We may or may not have shed a tear. (We did.)
3. Er, the fact that Usher never ages...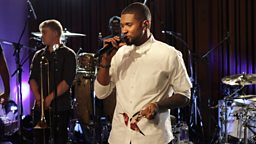 Yo Ush, send us some of that skin cream you're using. Damn.
Srsly, though.
4. When he did an actual reggae version of Love In The Club...
5. Just how white that shirt was...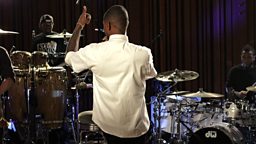 He must have gone to town with the Daz on that bad boy.
6. When he gave Clara a private dance...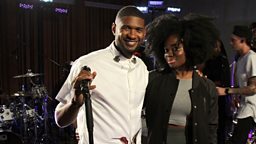 He picked her out of the actual crowd. The way she looked at him was the way we were all looking at the iPlayer, let's be honest.
7. When he covered The Chainsmokers...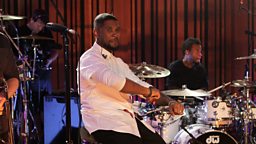 So he got our 17 thousand tweets then...?
8. How much people were dying for him on Twitter...
YES. An Usher audio book? We'll take a dozen, please and thank you.
9. How he cut some seriously good shapes...
Those moves. Everything.
Make sure to click the link below to watch his full performance very soon.
Check out the one and only Usher do the most amazing Live Lounge set you'll ever see