Main content
Knit one, purr one
28 August 2015
As the nights draw in and the weather begins to cool you may be tempted to reach for an extra jumper to keep out the chill. As our four legged friends also feel the cold, Battersea Dogs and Cats Home in London is making an appeal to knitters to help keep its homeless residents warm.
The charity has made available downloadable knitting patterns to help make blankets for the dogs and toy mice for the cats while they wait for their new forever homes.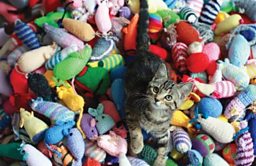 Organisers say it's the purr-fect way for the animals to enjoy some home comforts in the kennels. And with around 450 dogs waiting for new homes at any time, that's a lot of extra blankets needed.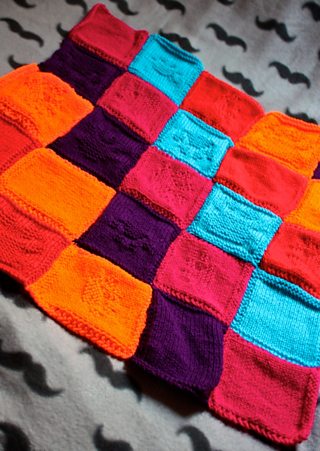 The Purly Paw Print Patchwork Blanket
The Purly Paw Print Patchwork Blanket is made up of four simple sections: a plain square, a teeny paw print square for miniscule mutts, a medium paw print square for canines of middle size, and a HUGE paw print square for bigger beasts. Sew them all together and you have one woolly comfort blanket for a canine in need of cuddles. There's a knitting pattern available to download here.
Although crochet blankets are welcome, they prefer the knitted versions as these are less likely to get tangled in little dog claws. But it's not just the canine residents that need something to snuggle up to, their feline friends also need something to occupy them during their stay.
It's well known that cats love chasing mice, even the knitted kind, so the charity are hoping knitters will create knitted mice for the cats to play with during their time at Battersea. There's a pattern available to download here.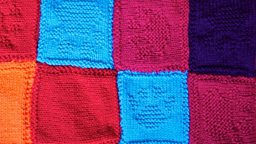 Purly Paw Prints Patchwork Blanket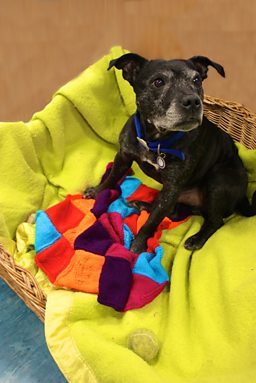 Marcel featured on Paul O'Grady's For the Love of Dogs
The knitting fun doesn't end there though. The charity also runs Knitting Kittins clubs. Hailed as the world's first interspecies knitting club, animal lovers can spend time with feline friends and create 'don-knit-tions' for the charity's homeless moggies.
The Brands Hatch centre is launching its group for the first time in October where animal lovers can create donations for the resident cats including knitted mice, blankets and toys or create items for their own pets using the animals as inspiration.
"We hope knitters of all abilities, including complete beginners who will be shown the ropes, will join the fun and relaxed group for people who enjoy the company of cats," said Sui Li Weight, Battersea's Cattery Team Leader
"We have a lot of supporters who like to knit and thought this would be a great way to bring everyone together under one roof to share a mutual love of knitting and kitties."
The monthly Knitting Kittens club is a free event, and knitters are asked to bring their own needles and wool, but will be provided with patterns and lessons for beginners.
Elsewhere on Get Creative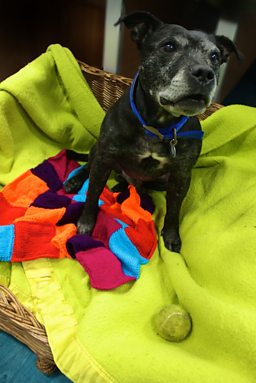 Marcel has since found his forever home