Main content
7 stars who nailed Plan B after Plan A didn't work out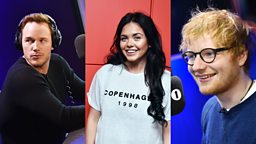 We really hope you get the exam results you were hoping for - but if you don't, make sure you don't let it get you down. Whether you re-take, get valuable work experience instead or pursue a separate talent, there are so many ways to succeed despite disappointing exam grades. To give you a bit of a confidence boost, we've rounded up seven seriously successful stars who went after Plan B and began to shine.
1. Declan McKenna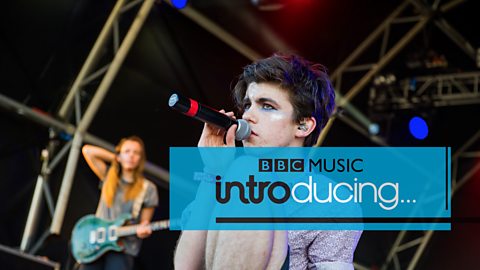 Performing live on the BBC Introducing Stage on Saturday
Declan McKenna probably had a more impressive piece of GCSE music coursework than most of could muster up when he took his exams two years ago. He got 98 per cent for his song Brazil, which was already playing on the radio and had just won Glastonbury's Emerging Talent Competition.
Initially, however, the star decided to continue with his academic career - but he soon found out that Plan A wasn't going to be for him. He dropped out of his A-Levels to focus on music, and believes that there is no "set path" to follow after GCSEs.
"I could have gone down a more academic route if I wanted to but I just didn't," he told Radio 1's Newsbeat. "It's not for everyone and it's not always the right thing to do for you. You can live your own life and do what you want to do. You shouldn't feel pressure to do anything because you think someone else wants you to, you should go by what you want. You've got a lot more time than you think you do. You don't need to be getting everything in life right. I think the most important thing is growing up, enjoying yourself and understanding yourself a little bit more. There's not enough focus put on learning about yourself and how that can teach you more than certain subjects can."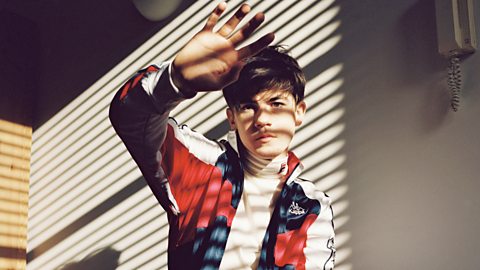 Submitting your latest single for your GCSE music exam can really pay off!
2. Chris Pratt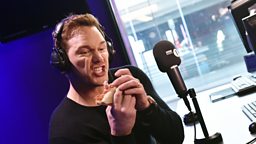 Hollywood hero and all-round funny guy Chris Pratt drifted through high school, dropped out of his local community college and ended up homeless. After jobs as a coupon salesman and a daytime stripper he began acting at 19, but it was a long time until he hit leading man status in films like Jurassic World and Guardians of the Galaxy.
In an interview with Stephen Colbert, Chris said he was actually relieved that things hadn't worked out quite as well for him early on. "I feel bad for kids who get famous really young," he said. "It's important to make your mistakes in relative obscurity so you can say, 'Wow shouldn't have done that. I'm going to distance myself. Move on. Become a better person.' You can really be defined by the mistakes you make."
3. Simon Cowell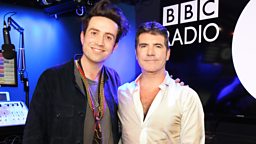 It's hard to think of a more powerful figure in the entertainment industry, but The X Factor's Simon Cowell left school with just one O Level (the previous equivalent to GCSEs.)
He got a job working in the mailroom at EMI, where his father was (luckily enough) an executive, and built his career up from there - with a few wobbles. By his late twenties he had made AND lost a million.
"I've had many failures," the One Direction manager told the Daily Mail. "My record company going bust, that was the first big one. Losing everything is probably the greatest lesson you learn. I went back to my parents' house and started again. From then on everything I did was different. It was all about the work."
4. Ed Sheeran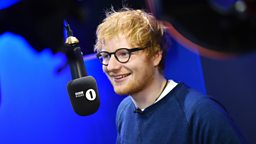 Glastonbury headliner and massive pop superstar Ed Sheeran famously left school and home at 16 to focus on playing music. With no fixed place to stay, he performed hundreds and hundreds of small gigs and he once slept on the Circle Line on the London Underground.
Addressing graduates as he accepted an honorary degree in his home county of Suffolk, he said: "I'm not really the poster boy for education and I don't know if I can give advice on that side of things. I chose something I love and worked hard at it and didn't really listen to anyone who told me I couldn't do something. There's no key to success but the key to failure is trying to please everyone so make sure you please yourself. Choose something you love and work hard at it and you'll be surprised how far you can get."
Whatever you decide to do with your future, we'd say that's pretty sound advice.
5. Sir Alan Sugar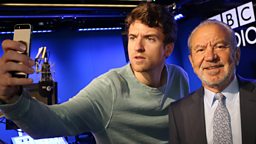 The best of the business world now fall over themselves to give him '110 per cent' (not possible guys) and prove they should be The Apprentice by his side, but entrepreneurial mogul and billionaire Sir Alan Sugar also left school with just one O Level.
After leaving school at 16, he sold radio aerials and other electrical bits and bobs out a van - then made his fortune with a consumer electronics business.
"The thing is, I've been in the university of life, you see," he said in an interview with The Telegraph. "When you become an expert is when you start rolling up your sleeves on the shop floor."
6. Scarlett Moffatt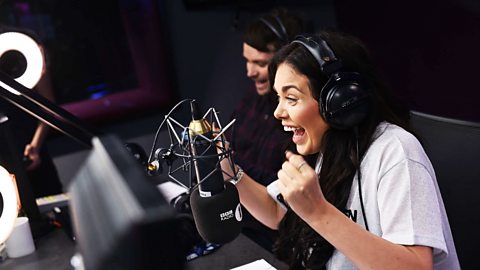 That must have been one strong hug!
There are plenty of examples of stars who achieved no or less-than-amazing exam results but went on to do brilliant things. But if your goal requires you getting a certain grade which you haven't achieved this time around, it's worth remembering that you can always TRY AGAIN.
The Gogglebox star and Queen of the Jungle Scarlett Moffatt took not one, not two but three goes to get her Maths GCSE - but she did it. "Good luck everyone!" she once Tweeted. "Don't panic, it took me 3 attempts to finally pass Maths to get into University. Just don't give up."
7. Richard Branson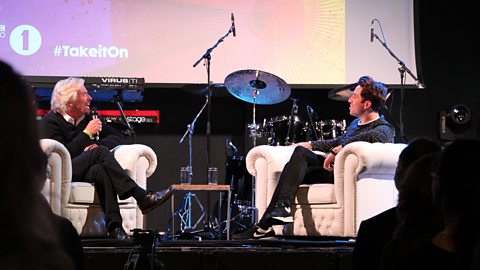 Richard Branson shares the secrets to being successful in business.
Richard Branson didn't just do badly in his exams, he left school without any qualifications whatsoever. He went on to launch the Virgin group, which now incorporates over 100 companies - and has made him a multi-billionaire.
Writing on his blog, he once said: "My suggestion is to not get too caught up in grades and concentrate on goals. Some people point rightly to the likes of Albert Einstein, Steve Jobs, Sir Winston Churchill and Bill Gates and note that they all failed exams. They all went on to achieve great things."
If you haven't got the exam grades you wanted, there might just be another way to get to where you want to go. So don't lose heart.