Main content
Meet the hosts of The Love/Hate Club
The Love/Hate Club podcast is a weekly light-hearted conversational podcast, with unfiltered, authentic, chats about life, culture, identity and social issues, with a different guest each week.
In each episode our Glaswegian hosts Cassi and Roisin are joined by a guest to chat life, culture, friendships, dating and everything else in between, as they get to know each other by dissecting bizarre obsessions and irrational hates, from a uniquely Scottish perspective.
Cassi
Cassi is an established Scottish radio presenter and DJ.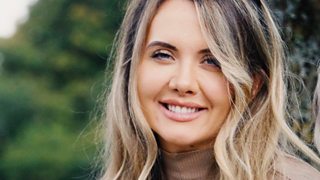 She has worked on Clyde 1's breakfast show for 6 years and has DJ'd at some of the biggest clubs in Glasgow. She's interviewed some of the biggest celebs - and supported Hugh Jackman at the Hydro.
Loves:
She loves chocolate! It comes before her boyfriend... but not her Granny. Anyone who talks make-up on YouTube and a good love story on the telly. Oh and she likes good surface space, you can put so much on it!
Hates:
She doesn't like warm fruit AT ALL. She hates damp skin after a shower, crowds at festivals and slow automatic doors. Also, when you can't hear someone on a mobile phone! Hellooooo?
Roisin
Roisin is a 21 year old media freelancer living in Glasgow.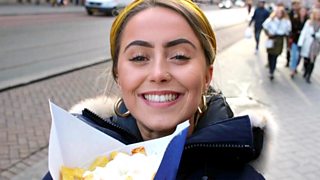 "I work a lot in news which I think surprises people when they meet me because I'm daft. I'm really looking forward to starting the podcast properly as it combines two of my favourite things which are chatting for ages and taking irrational dislikes to things."
Loves:
She's a big fan of clouds, loves looking at them and realises that they are doing a lot up there. She loves it when people remember things she's said, lots of respect! She also loves playing a game of guessing where people are going at airports and sunsets and says: "Mother Nature is a true genius".
Hates:
She hates people that leave the big light on - just put a lamp on, create some ambience. She also hates slow walkers which is a classic one. Why are you not in a rush? Speed up, come on. Another big hate is people who have the audacity to propose at somebody else's wedding (thankfully this has never happened to her).