Main content
6 things we learned about The xx... from The First Time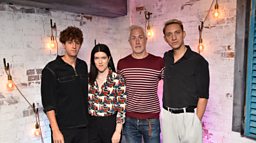 The xx's minimal, atmospheric sonics have subtly influenced pop music for the past decade. Everyone from Lorde to FKA twigs has had their sound shaped by the unassuming trio, whose 2009 self-titled, Mercury Prize-winning debut stands out as a modern classic.
Since then, the group have branched out as in-demand producers (Jamie xx has worked with the likes of Drake and Alicia Keys) to fully-fledged songwriters (Romy Madley Croft has penned songs with Dua Lipa and Mark Ronson). But despite taking their separate paths, all three members seem intrinsically glued together, having released two further albums (2012's 'Coexist' and 2017's 'I See You').
They've always had a futuristic eye for songwriting, astutely pushing boundaries instead of relying on nostalgia. But with their first album turning 10, the group agreed to take a rare look back 6 Music's The First Time, revisiting their formation in 2005 and the musical moments that shaped them. We pick out a selection of highlights from their chat with Matt Everitt below.
1. They sacrificed chocolate to get into music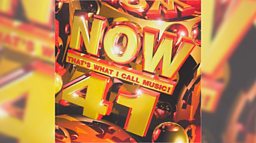 One Easter as a kid, Jamie xx made an important choice. Instead of sticking to tradition with chocolate, he asked for a copy of the 'NOW 41' compilation on CD. "It was quite a big deal for me because I loved chocolate," he jokes.
We've grown up with lots of eclectic music

Romy Madley Croft
It opened the future-producer up to Fatboy Slim's 'Praise You', which he had on repeat. And the purchase coincided with him being gifted a turntable, aged 10, by his two uncles who both DJ'ed.
As for bassist Oliver Sim and guitarist Romy Madley Croft – whose iconic dual vocals have helped make The xx a household name – they were raised by music lovers. "There was always music playing," Sim remembers. He was most entranced by a VHS copy of Talking Heads' 'Stop Making Sense' concert film. "David Byrne was this cartoon character of a man to me, with these huge shoulders and a tiny head."
Romy's parents were such big music fans, there would rarely be a moment when it wasn't playing. Her dad put on a record at dinner time, "and we would listen to it, rather than talk. Which I didn't realise [at the time] wasn't the most conventional family set-up. It was quite a ritual. The vinyl would go on, we'd eat, and we'd be listening to it."
Each member had music introduced to them in their formative years, and it was never constrained to one artist or genre. "That's something we all share; we've grown up with lots of eclectic music," Romy says.
2. Two members of The xx had a kinship since the age of three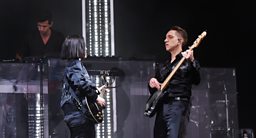 Oliver and Romy's friendship goes all the way back to when they were toddlers. "We learnt to speak at the same sort of time," remembers the latter.
We [still] don't really know how to harmonise, but we just sing

Romy Madley Croft
At 14, they both began to become true music obsessives, and each would find themselves going to the same gigs and writing songs in their own time. "It reached a point where Oliver and I were talking, and we both went: 'I think I like singing?'" It was something of a revelation to a pair of best friends who thought they already knew everything about each other.
They both formed The xx, with ex-member Baria Qureshi joining in 2005, and Jamie later getting on board after initially helping out during rehearsals.
But it was Oliver and Romy's identifiable, unorthodox vocal pairing that gave the band its foundations. "We [still] don't really know how to harmonise, but we just sing, and that's the way it goes," Romy says.
3. They unintentionally soundtracked a general election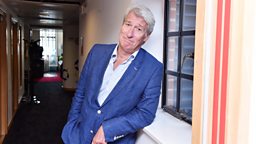 When The xx's first album began to land universal acclaim, they suddenly became independent music's go-to name, launched into the public eye.
"We were just standing on Newsnight playing an instrumental song"

Romy Madley Croft
The most surreal point was when opening track 'Intro' became the BBC's theme for coverage of the 2010 general election. As election fever built up, the band were asked to perform it on Newsnight. "That song is an instrumental, so we were just standing on Newsnight playing an instrumental song…" laughs Romy.
She remembers Jeremy Paxman being a big fan. He responded to the performance with a simple compliment: "Nice one lads."
The debut was also praised by critics for its minimal use of space, but they had only heard of Philip Glass – who their music was regularly compared to – in passing.
Romy remembers Glass being mentioned in interviews, and having to nod her head and reply: "Oh yes," like The xx had been formed in part-homage to the legendary composer. "It was a strange experience, hearing other people's perceptions," Oliver says.
They've since become big fans, but it remained a reminder of how their first work was something of a happy accident. "We just had a rule that everything had to be exactly how we play it live," Romy says. "People said: 'You've really tried to be this minimalist thing.' We loved how it sounded, but we weren't going for that specifically."
4. Radiohead made Jamie xx work harder than he has in his life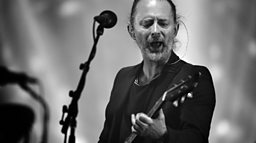 Jamie xx was already a massive fan of Radiohead's work ("'In Rainbows' is one of my favourite records of all time"), and he was commissioned to remix the track 'Bloom' from 2011's 'The King of Limbs'. His response was to hide himself away in a room for a week to make the track.
'In Rainbows' is one of my favourite records of all time

Jamie xx
He says it's the longest he's ever worked on a track. "It's the thing I've spent most effort on, just on my own, making everything very precise and perfect – and then doing a second version because I wasn't happy with it."
He didn't think about the band hearing it, however – he "just wanted to do justice" to a song from one of his favourite bands of all time. Also, he admits, he was happy to spend days listening to the separate instrumental stems from 'Bloom'.
As for the other members, they haven't remixed their heroes, but they've certainly met them. Oliver hung out backstage with Courtney Love in New York when they toured their debut. "She's such a caricature of a rockstar to me. She didn't disappoint."
Romy, meanwhile, was going about her business performing on stage at Coachella, when she spotted some very familiar faces in the photography pit: Beyoncé and Jay Z. Bey was snapping photos for her personal collection. "I thought I was hallucinating."
5. Gigs are no longer terrifying, and they sometimes spy on their fans dancing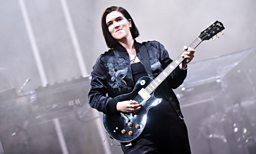 Starting out in the mid-'00s, The xx had to face their fears night after night by playing gigs in tiny rooms.
I wasn't enjoying [playing live], but I felt like it was something we needed to do

Oliver Sim
Romy says it took "hundreds" of shows before she got used to performing. When Jamie was asked to join the group, he didn't want to go on stage: "But then neither did these guys…" Sim sums up the experience: "I wasn't enjoying it, but I felt like it was something we needed to do."
Nowadays, and having spent a year away from touring, the band love playing live and they're itching to get back on the road. "I really miss it," Romy says.
They used to suffer from serious stagefright, but they've since learned to dance on stage (or "sway", in Romy's words).
They also love interacting with their audiences at shows, and they played Candi Staton's 'Young Hearts Run Free' through the venue PA after every gig on their last tour. While off stage, they would peek behind the curtain to watch fans dancing their way out of the venue, as it it were a ballroom. It's a far cry from the claustrophobic pub venues they started playing in.
6. They're working on new music, but only in isolation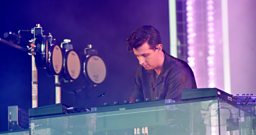 The trio remain tight-lipped about new music, and say the follow-up to 2017's 'I See You' is still in its early stages.
We're still very much figuring it out

Oliver Sim
They're all hanging out as friends, but each member is making new music independently, "as if we're making our own records," Sim says. "I've done a lot of work with Romy in the last couple of weeks, I've done a lot of work with Jamie, but we haven't had that moment yet of all three of us being in the room together."
He adds: "We're still very much figuring it out. I feel very curious. Though it does feel like a long time since the first record, we're still new to it all." He feels a "different kind of excitement" about the future. "I don't feel like a seasoned professional yet."
Listen to the brand new First Time Podcast
More discoveries from The First Time