Main content
The BBC Young Writers' Award – 2019 Winner Announced!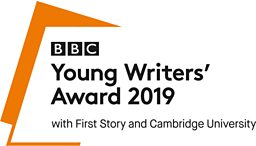 A gripping story about friendship, moral dilemma, and the absurdity of life, it was praised by judge, writer and rapper, Testament, for its "vivid writing", "narrative voice" and the way it "captures something real about being young and the dread approach of conscience and social responsibility".
Citing the work of Israeli short story writer Etgar Keret as an influence, Georgie said of her shortlisting, "it feels incredible to have work recognised by such a talented panel of judges".
An interview with Georgie will be available on BBC Radio 1's Life Hacks from 4 to 6pm on Sunday 6 October and she will receive a personalised mentoring session with an author to further hone her writing skills.
Listen to all the shortlisted stories below
Insula by Eleanor Clark, 16, from mid-Devon, is an evocative coming of age story about a young woman who is making a journey away from the safety of the island community where she grew up.
Another Pair of Eyes by Tallulah Howarth, 17, from Macclesfield, is a tender and funny piece of flash-fiction about an archivist who forms an unlikely connection with one of the exhibits in his care.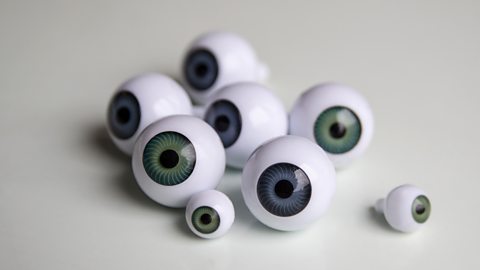 Listen to a short story by Tallulah Howarth, 17, from Macclesfield
The Blue of Spring Violets by Isobel Paxton, 17, from Edinburgh, is a story about the power of connection and kindness and is narrated from the point of view of a fifteen year old patient on a psychiatric ward.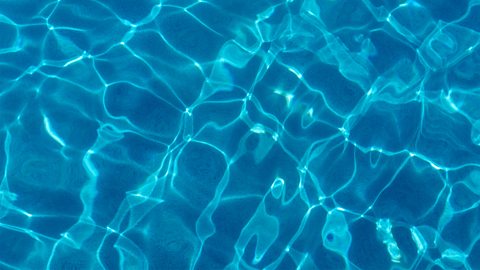 Listen to a short story by Isobel Paxton, 17, from Edinburgh
Allotment by Rowan Taylor, 16, from Reading, is a poignant story about a daughter's changing relationship with her father as the seasons pass on their allotment.
The 2020 BBC Young Writers' Award with First Story and Cambridge University will be launching in the new year, so if you've been inspired by what you've heard check back in January for your chance to enter.
The Judges
Here's a bit more about this year's BBC Young Writers' Award panel
Testament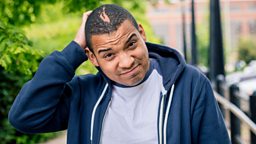 Testament is a writer, rapper and world record breaking human beatboxer. His most recent play 'Black Men Walking' for Eclipse Theatre garnered critical acclaim and sold out venues around the UK. Testament's work includes the celebrated Hip-Hop album Homecut: No Freedom Without, several spoken word performances for BBC Radio (1xtra, Radio 4 and 6Music) and his acclaimed play Blake Remixed – a personal response to the work of William Blake. His work continually returns to the theme of human connectivity and trying to find the spiritual in the everyday. Testament is also a writer-in-residence at Royal Exchange Theatre, Manchester, a First Story writer-in-residence, and is currently touring his new spoken word beatbox show WOKE.
Katie Thistleton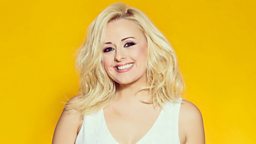 Katie Thistleton has been a familiar face on BBC programmes since 2013 where she has been a live Presenter of 'the bits in between the shows' on CBBC for almost 6 years. She is the presenter of The CBBC Book Club, where she has interviewed authors such Jacqueline Wilson, David Walliams and Cressida Cowell to name a few. Katie is now also a regular voice on BBC Radio 1, presenting 'Life Hacks' on Sundays 4-7pm and previously presenting 'The Surgery' as well as also covering for other Radio 1 DJ's. She's also an avid writer and reader and campaigns for getting young people to read and write. Katie is passionate about raising mental health awareness, and is an ambassador for children's mental health charities YoungMinds and Place2be.
Anthony Cartwright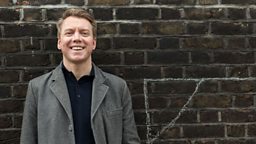 Anthony Cartwright is the author of five novels, the most recent of which, The Cut, was commissioned in response to the Brexit vote as part of the Peirene Now! series. His work concentrates on the lives of working class characters in his native West Midlands, seeking, as a Guardian review of his 2016 novel Iron Towns suggests, 'a fictional enactment of communal identity and shared culture'. His first novel, The Afterglow, was the recipient of a Betty Trask Award, and his subsequent novels have been shortlisted for various literary awards, including the Commonwealth Writers' Prize and the Gordon Burn Prize. He is currently a First Story writer-in-residence at Abbey Manor College, Lewisham, and Willowfield School, Walthsmstow and also a visiting lecturer at City University, London.
Kiran Milwood Hargrave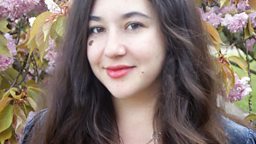 Kiran Millwood Hargrave writes bestselling adventure stories for children. The Girl of Ink & Stars won the Waterstones Children's Book Prize 2017, and the British Book Awards Children's Book of the Year. The Island at the End of Everything won the Historical Association's Young Quills Award, was shortlisted for the Costa Book Award, the Blue Peter Best Story Award, and longlisted for the CILIP Carnegie Award. Her third novel, The Way Past Winter, came out in October 2018 and was named Blackwells Children's Book of the Year. Kiran lives in Oxford with her husband, the artist Tom de Freston, and their rescue cat, Luna.
Patrice Lawrence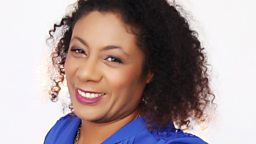 Patrice Lawrence was born in Brighton and lives in London with a cat called Stormageddon. She has been writing stories for as long as she can remember and reading them out to anybody who will listen. Orangeboy (Hachette) her first book for teenagers, was shortlisted for the Costa Children's Book Award and won the Waterstones Prize for Older Fiction and the YA Bookseller Prize. Indigo Donut (also Hachette) won the Crimefest YA Prize. Her published short stories include 'All Things Bright and Beautiful' in the Make More Noise anthology (Nosy Crow) and 'The Clean Sweep' in the A Change is Gonna Come collection (Stripes). She has also written short stories for adults.