Main content
Today Puzzle #778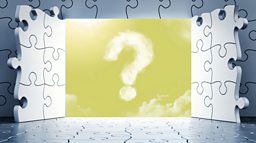 Puzzle No. 778– Wednesday 8 July
Which common English word becomes plural when an 'a' is added to its start?
Tip: you might hear it in the House of Commons.
Today's #PuzzleForToday has been set by Alex Bellos, author of Football School: The Ultimate Puzzle Book
Click here for the answer


More fiendish brain-teasers and quizzes on BBC Radio...