Main content
Five fabulous moments from the Strictly Prom
1. A very cheeky Charleston
The Roaring Twenties medley transported dancers and audience to a 1920s New York speakeasy, courtesy of some classy clarinet and plenty of Chaplinesque slapstick.
Janette Manrara and Joanne Clifton fought a sassy battle for the boys' attention in this group Charleston. Although, if this pic is anything to go by, we think Janette won in the cheeky stakes.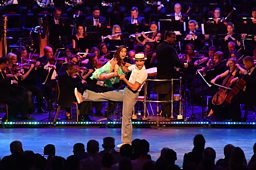 The music: Roaring Twenties Medley arr Paul Hart: Charleston – Sweet Georgia Brown – Ain't She Sweet? – Happy Feet
2. A fiercely fought Paso Doble
Husband-and-wife team Karen and Kevin Clifton raised the temperature of the Royal Albert Hall with this routine: a dance that was originally a combative, men-only affair, with lots of strutting and stomping. Hot stuff.
The music: Estancia – Malambo by Alberto Ginastera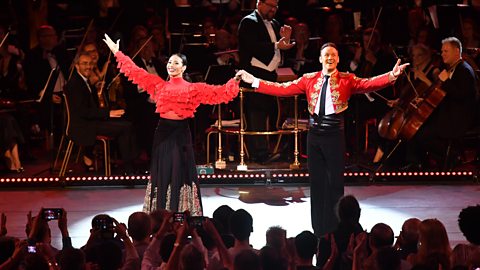 Dancing to the Four Dances from Estancia by Ginastera, performed by the BBC CO.
On a side note, we learned that the Paso Doble is perhaps unique in its ability to make a man wearing a black satin cape look macho and commanding. The audience certainly thought so.
3. The moment Aljaž literally swept a Radio 3 presenter off her feet
BBC Prom Queen – and Strictly finalist – Katie Derham was pretty darn fabulous all night. Not only did she host the entire show, she wore four different frocks AND she got to dance with Aljaž.
Twice.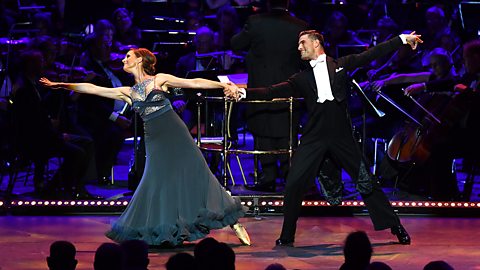 Dancing to If I Can Dream, performed by the BBC Concert Orchestra.
The music: If I Can Dream by Walter Earl Brown, arr. Richard Balcombe
4. The most romantic rumba EVER
When Aljaž Skorjanec confessed to Katie that "the rumba is a dance of love" and that "to do it with someone you are in love with is really special", the entire audience spontaneously came out with a big, soppy awwww.
Aljaž and his real-life squeeze Janette Manrara danced a beautifully crafted rumba – a very technical dance with lots of lifts and intertwining limbs, but also a touchingly intimate moment within an action-packed night.
The music: The main theme of Somewhere in Time by John Barry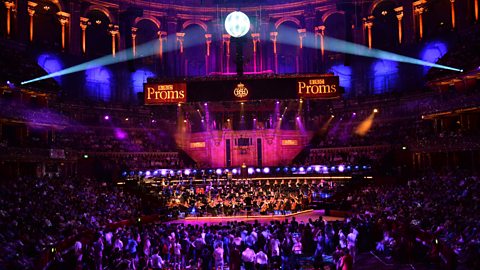 Dancing to Somewhere in Time, performed by the BBC Concert Orchestra.
5. The samba that survived a wardrobe malfunction
The samba is a notoriously difficult dance – one of only two styles (along with the rumba, incidentally) not to have received a perfect ten in Strictly history.
Karen and Kevin, however, made dancing to Barroso's dangerously catchy Aquarela do Brasil look easy. That – plus Karen's incredibly professional reaction to a rather distracting wardrobe malfunction – earned them a standing ovation from the audience.
Samba isn't that hard, according to Karen. Apparently, you just need chocolate, candy, coffee – oh, and the clincher: "It's about smiling and moving your feet really quickly. If you do both at the same time, people get confused and don't know where to look".
Top tip, Karen.
The music: Aqualero do Brasil by Ary Barroso, arr. John Wasson
6. The UHMAAAAZING band
OK. We know we said five fabulous things, but Strictly isn't Strictly without music – and the Strictly Prom wouldn't strictly have been a Prom without the the incredible BBC Concert Orchestra, conducted by Gavin Sutherland.
Time and turn again, they aced the spectrum of dance music – from Piazzolla's sultry Libertango to Tchaikovsky's Nutcracker Suite. The dancers seemed truly honoured to have been partnered with such a crack team of musos – especially when they had instruments like this one at their disposal.
6 and a half. This stupendously huge glitter ball
Look at it. JUST LOOK AT IT.