Main content
Chin chin for gin! The 'expressive' alcoholic drink whose recent boom in popularity shows no signs of sloe-ing down
Such has been the rise in popularity of gin in recent times that, from each year since 2008, the second Saturday of June has been designated World Gin Day.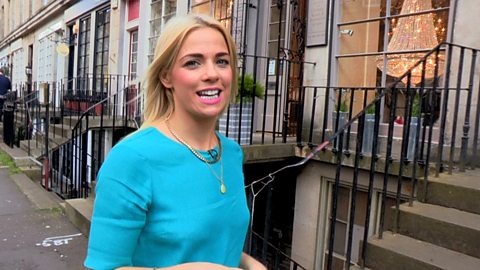 Cat visits an artisan gin distillery to learn how to garnish a G&T.
Why has Scottish gin become so popular?
If you were asked to name Scotland's alcoholic export of choice, you'd most likely say whisky.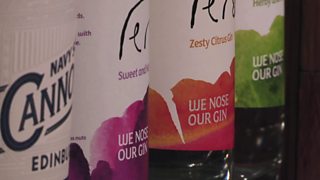 However, according to a 2016 report, gin's surge in popularity set it on a path to outsell Scotland's traditional tipple by 2020.
Gin starts out life as ethanol — a pure spirit made from grain; exactly the same initial ingredient from which whisky is produced.
This makes it straightforward for whisky distilleries to switch to gin production, given sufficient demand. The sheer number of distilleries in Scotland therefore made it easier for Scotland to achieve success in the gin industry.
Gin is also relatively quick to mature, meaning it can be produced and taken to market almost immediately.
Gins contain botanicals (the flavourings of gin) to give them distinctive tastes.
Donald Reid, Food & Drink Editor at The List magazine, explained that people are becoming more interested in ways to express themselves through their choice of drink.
"We're becoming more expressive — and I think gin's a great example of that.
"People are more interested in ingredients and the distinctiveness of those ingredients."
Will gin's popularity last?
Marcus Pickering, who built a gin distillery in Edinburgh, thinks this boom will last.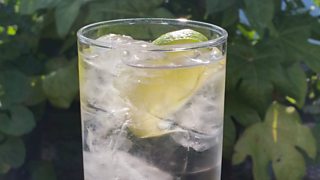 "When we first started, we thought the market would grow for 5-7 years and then end up a bit like the vodka revolution: new vodkas and flavours, still very popular overseas, but now less so here. But I now see that it's bedding in.
"Gin is bedding in."
Gin tasting in BBC programmes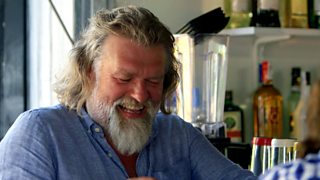 The Hairy Bikers in Minorca, sampling locally distilled gin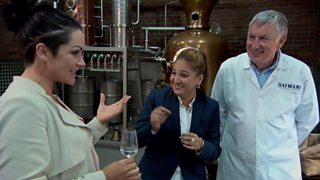 Contestants from The Apprentice enjoy samples of gin they're tasked to sell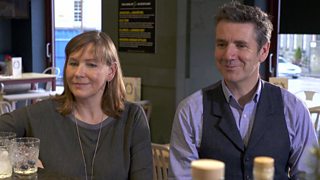 Landward presenters Arlene Stuart and Dougie Vipond sample rural Scottish craft gins
Latest features from BBC Scotland