Main content
The city uncovered
For the Cities episode of Planet Earth II we collaborated with Rob Whitworth to bring a new perspective to the urban world.
we created 'hyperlapses' that condense space and time to give a feeling of just how busy cities can be
By moving time-lapse cameras through cities we created 'hyperlapses' that condense space and time to give a feeling of just how busy cities can be. Then by using transitions between shots, rather than the conventional cut in the edit, we were able to go on a continuous, seemingly impossible, journey through the urban environment.
It is a highly complex technique involving simultaneously filming one scene with many cameras and expertise in blending different shots together afterwards so that you flow from one shot to the next.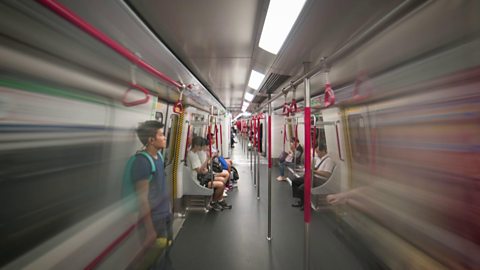 The story of how electric light is spreading throughout our urban world.
From the birth of the first cities, around six thousand years ago, the night was simply illuminated by fire, the stars and the light of the moon. Then in 1879 one invention changed our night skies forever... Thomas Edison's incandescent lightbulb. Since then electric light has evolved and diversified, filling our streets with light, and nowhere more so than in Hong Kong! This city is famed for its neon lit streets and its nightly skyscraper light show, and indeed it has the brightest night skies anywhere in the world. But what impact is all this light having on us and the wildlife inhabiting our cities?
Director: Fredi Devas
Photography: Rob Whitworth
Editor: Rob Whitworth
Production Coordinator: Laura Meacham
The BBC wishes to thank: Charmaine Li-Jepson, Charlie and Beatrice Brown, Fyz Darby & Rupert Hogg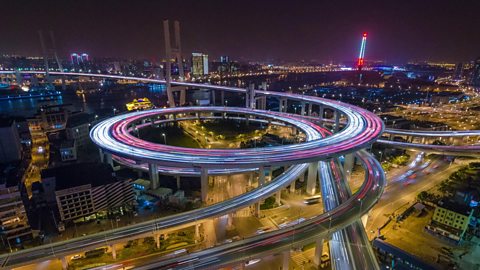 A journey through the newest habitat on our planet - Cities.
The urban environment is the newest habitat on our planet. In this piece we journey through many of the world's cities as if they are all one metropolis, to convey what it might feel like for animals witnessing it for the first time. This habitat is changing at a faster rate than any other and animals looking to venture to this man-made world face many obstacles. The immense volume of traffic creates barriers to their movement, and it is dense with the world's top predator - humans. Four billion of us, over half our population, now live in the urban environment and animals coming here will have to compete with us for space. It can be a daunting place to inhabit!
Director: Fredi Devas
Photography: Rob Whitworth
Editor: Rob Whitworth
Production Coordinator: Cleone Fox