Main content
The letters putting their stamp on the art world
In an age of emails, texts and instant messages many of us often only ever receive junk mail through our letterboxes. But a father and son team is encouraging people from all over the world to design envelopes and post them on, to become part of a collection of public works.
Mail Art was the brainchild of dad Kevin Gillen in the early 1970s. He has recently retired from teaching and working with son James they have worked towards creating an international following that sends them mail art that gets exhibited in galleries.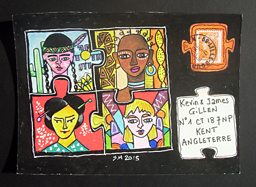 By Servane Morel, Belgium
They held their first exhibition in March 2014 and a year later again invited artists to post their Mail Art which were exhibited in Folkestone's Creative Quarter this summer.
They receive artwork in the post from a host of countries, including Brazil, USA, Croatia, Turkey, India, Finland, Netherlands, UK and Japan. As well as the gallery exhibitions, all the work received is exhibited digitally on their online Facebook gallery.
They have received artwork from more than 150 artists worldwide for the event in 2015 and Kevin himself has created in excess of 425 Mail Art envelopes/postcards.
The ethos of the project is to continually build a community of artists worldwide, inclusive of all levels of artistic education. They hope to exhibit again in 2016 and are asking for new artworks to be sent to them.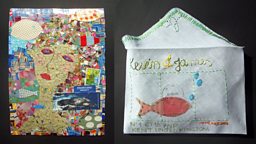 By an artist from Brazil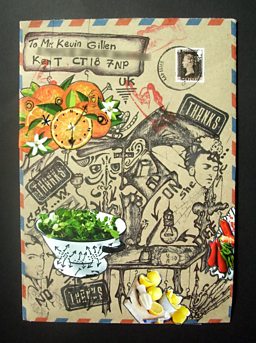 By Mohd Nidham from Scotland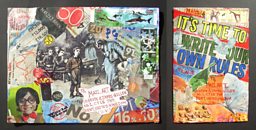 By Pramod Patil from India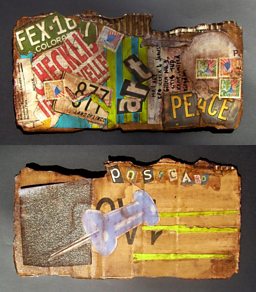 By Joseph Razook from USA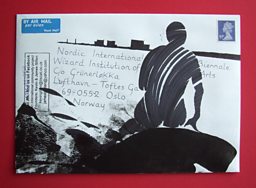 Kevin Gillen's mail art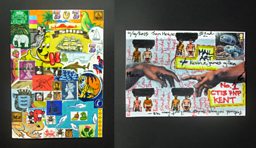 Jon Howe from the UK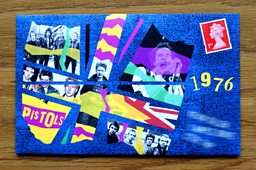 James Gillen's artwork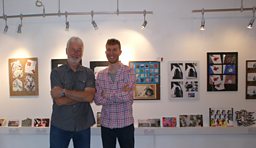 The exhibition in the Creative Quarter Folkestone
Meet the world-record holding crafters making a crochet Christmas project

One of a handful of aspiring artists whose painting was chosen for the Royal Academy's Summer Exhibition

A retired designer who painted a Canaletto-style painting, replacing the buildings with those of his home town

A jewellery designer who discovered a love for digital printing and uses it as a way to relax and to cure jet-lag

A dedicated mum and knitter who makes retro tank tops for her rugby- mad son and his friends to add a splash of style to the stands

A stitcher who joined a sewing group to meet like-minded people. She's made tea cosies and draught excluders as gifts and hopes to move to dressmaking

A stroke survivor who has used painting, music and writing to rehabilitate. He shared his first self-portrait using his affected hand with Get Creative

A keen cross stitcher and crafter who uses it as a way to relax and wind down after a day content producing for Get Creative