Main content
How mindfulness could help you balance your mental health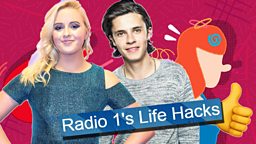 Life can be seriously stressful sometimes and it's all too easy to get caught up in the noise and drama going on all around you and ignore what's actually going on inside our minds.
Experts say that mindfulness, the practice of pausing to simply become aware of your thoughts and feelings in the present moment, can have real benefits.
This week on Life Hacks on Radio 1, Cel and Katie will be exploring mindfulness to find out how it's helped some of our listeners balance their mental health and enjoy their lives more.
Maybe it could help you too.
Right then. What is mindfulness?
Mindfulness is something we could all benefit from, even if it's an abstract concept to try to explain.
Mindfulness is a tool you can use to bring yourself back into the present moment

Dr Radha
Mindfulness is a practice where we can pause in the chaos of everyday life to just take a moment to focus on our thoughts and feelings in the present. How is what's going on in our heads affecting our behaviour - and if it's not positive, what can we do to change things?
"Mindfulness is a tool you can use to bring yourself back into the present moment and to become more aware of your thoughts and feelings so you can respond to them in a different way," says Radio 1's medical expert, Dr Radha.
In a busy world where stress can come from study, work, family and even social media pressures, mindfulness helps us reconnect with what's going on around us and how it makes us feel.
How can mindfulness help?
Getting swept away by our thoughts and losing sight of the present moment - for instance, in anxieties about the past or future - can have a negative effect on our mental health and Dr Radha explains how mindfulness is a skill that can be used to improve what's going on in people's heads.
Mindfulness is recommended to help treat mild depression and help prevent another episode of depression recurring

Dr Radha
"Mindfulness is recommended to help treat mild depression and help prevent another episode of depression recurring," she says.
"It is also a skill that can help some people feel calmer and experience life in a more fulfilling way because it helps focus on the 'now'."
But she also says it's important for anyone struggling with mental health to get help and advice if they are struggling. Mindfulness isn't a cure, but it can help.
"Different people find different things helpful for their mental wellbeing so it's good to find out what works best for you as an individual and to get advice from trained professionals," she says.
And it has helped celebrities too
Mindfulness has also been embraced by A-list stars who've found it's helped them deal with the pressures of a celebrity lifestyle.
In 2015 Emma Watson spent a week without speaking at a silent retreat after a 2014 which she described as "horrendous."
"I felt really uncomfortable," Emma told Vogue in a 2015 interview.
"Even before my relationship ended, I went on a silent retreat, because I really wanted to figure out how to be at home with myself."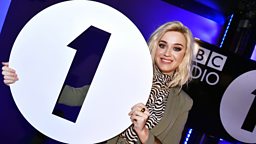 The practice of mindfulness meditation - a dedicated session of mindful awareness - can also be helpful. Katy Perry is a huge advocate of meditation and says it has helped her career and her mind.
"It's changed my life, it's changed how I think about things," she said in a 2017 interview with Transcendental Meditation.
"I meditate before I write a song, before I perform. I feel my brain open up and I feel my most sharp."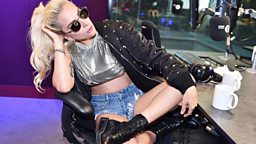 Lady Gaga has practiced mindfulness with the Dalai Lama (straight to the top for her) and in 2017 the unlikely pairing urged some of America's mayors to create more kindness and compassion in order to help end violence and inequality in US cities.
"We are unified in our humanity, and the only thing that we all know and we all appreciate in one another is kindness, and this has to come before all things," Lady Gaga said at the meeting, reported CNN.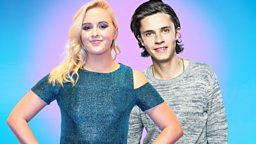 So what did we discover about mindfulness on Life Hacks?
We spoke to a number of people who say that mindfulness has made a major impact on their life including Gen, who says it has changed her life and helped stabilise her depression. Since starting to practice mindfulness, she says she has "blossomed like a flower."
Brendan found mindfulness helped him calm his hyperactivity and impulsiveness. He had struggled with his chaotic thoughts and found an app which helps him to meditate, which he believes helped him cut his anxiety "at the root."