Main content
Autism: Nine tips to help parents and children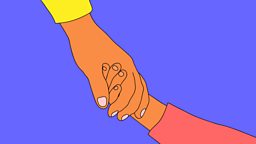 Being the parent of a child with autism can be both wonderful and challenging.
The NHS defines autism as "a lifelong condition that affects how people communicate and interact with others. Autism affects people in different ways. But most autistic people see, hear and experience the world differently from people without autism."
For the BBC Woman's Hour parenting podcast, Dr Sarah Lister Brook, Clinical Director at the National Autistic Society and Emma Gill, who has a four-year-old daughter, Sophie, diagnosed with autism, offered their tips for how to help you and your child.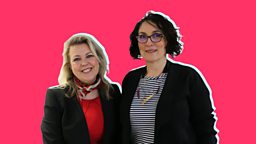 Emma Gill and Dr Sarah Lister Brook
Tips from Dr Sarah Lister Brook
"These tips apply to all autistic children, but obviously you should adapt those to the age and level at which they are functioning."
1. Think about your language and communication with your child
"Ideally you want to simplify that as much as you can. Chunk it down, reduce the number of questions and really give them time to process what you're talking about and asking of them."
2. Use visual supports
"Using visual supports can help in supporting your communication and language, making it clear, more explicit, but also creating predictability. So if you're going out or going to the park, show them their coat and their shoes. That's a cue, that's what they are going to do. Then you can move on to using photographs, enabling them to anticipate what's coming. You might have photographs of two activities, a first and then a second. You can say 'first we're going to do this... then we're going to do that'."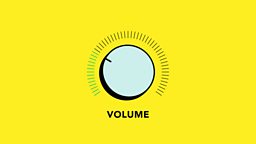 3. Create predictable routines in daily patterns
"Create predictable routines so the child learns by being cued in by objects so they can anticipate what's coming and not everything is a shock or a surprise. Children and people with autism often find they are very intolerant of uncertainty, so the more predictability you can create for them the better."
4. Understand your child's sensory needs
"All people who have autism find it really difficult to process sensory information, and this is to varying degrees. But the sensory stuff can be overwhelming. Too much information coming in, too much noise, too much touch, too much smell, too many busy patterns, all of that can really set a child off balance and make things really difficult for them to process. Knowing their sensory needs and managing them is important."
5. Know your child's special interests and fascinations
"People often worry about repetitive behaviours or repetitive activities with children with autism, but these can be your friend. They are obviously a great source of joy for autistic children and can be a really helpful way of helping them engage and to learn activities."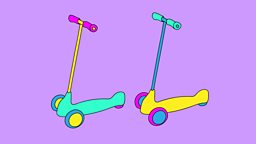 Tips from Emma Gill, whose four-year-old daughter, Sophie, has been diagnosed with autism
6. Don't do any late night web searching
"You will find horror stories out there. Stick to authentic, well-researched websites." There are a list of useful websites at the bottom of the article.
7. Break advice down and adapt it for your child
"Nobody knows your child like you do, so the advice is always going to be general, but there are going to be tips and tricks in there that you can use for you and your child."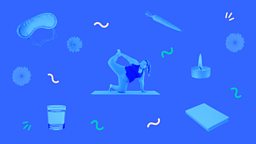 8. Look after yourself
"This is not easy, it's tough. Parents of children with any form of disability have a higher incidence of divorce and there's a reason for that - because it's not easy. So make sure you're looking after yourself, you're looking after your partner and you're carving some time out for the two of you as well. Your child will inevitably be better with stronger parents."
9. Don't let autism limit you
"This is a platform for your child to springboard into wonderful adventures. Don't see it as a limit, but have a little plan when you go out, so that you have an exit strategy. We always have a bag of different bits and pieces that might interest Sophie and we always make sure we know where the toilet is. We try and give her a bit of control and let her choose where she's going to sit if we can in a restaurant. Those little elements of control is such a difference-maker for a child with autism.
We had years and years of huge difficulty with Sophie being in the bath, so what did we do? We got some steps, and when she was able to put herself into the bath, it became a whole different experience. So look for those little pockets of control that you can give to your child."