Main content
Meet the most powerful man you've never heard of
In the BBC Radio 4 series The Puppet Master, reporter Gabriel Gatehouse gets to the bewildering heart of contemporary Russia by exploring the fortunes of a secretive, complicated and controversial man. His name is Vladislav Surkov – also known as Putin's Rasputin, the Grey Cardinal of the Kremlin or the Puppet Master. Here, Gabriel reveals some fascinating things he learned along the way…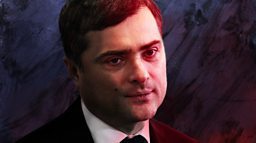 Vladislav Surkov
1. He is one of the architects of the post-truth world
Long before Donald Trump weaponized the term 'fake news', Surkov was honing his art. Today, Moscow is using Surkov's techniques to sow political confusion in democracies throughout the western world. A former associate said:
"That's a fashion created and nourished by Surkov: this flavour of post-modernism. Nothing is true. There is no truth. There are alternative truths."
2. He rose from nowhere to become the power behind the throne in Putin's Russia
He invented 'Sovereign Democracy', a system in which the illusion of democratic choice only had one outcome: the continuation of Putin's rule. One former colleague said of him: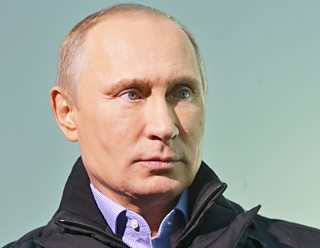 Vladimir Putin owes much of his success to Surkov's machinations.
"At the ends of his fingers he controlled the threads of so many political structures. Those structures were so complicated that only Surkov knew where everything was: the opposition, the political parties, MPs, the governors, the creation or closing down of political movements or NGOs, the church, the media, civil society..."
3. He started his career as a bodyguard to an oligarch
Mikhail Khodorkovsky, once Russia's richest man, hired him as part of his security detail. The businessman soon realized that Surkov's brains were more valuable than his brawn. He put him in charge of PR, where he honed his skills in the arts of deception and misdirection at the murky intersection of business and politics. After they fell out, Khodorkovsky ended up in jail, while Surkov helped run a PR campaign against him.
4. He trained as a theatre director
Surkov studied theatre in Moscow before being expelled, for fighting, or so the legend goes. These skills would come in handy later on, when he controlled both the pro-Kremlin parties and the opposition. One former Kremlin advisor said:
"He was thinking about himself as the guy who is running the show, trying to find the place of every actor in his play and performance."
5. He controls separatist groups in Ukraine
Leaked documents from his office in the Kremlin show Surkov running a network of activists in the eastern Donbas region, where separatist fighters are waging a war against Kiev with support from Moscow. A former rebel leader said:
"Periodically I would meet with Vladislav Surkov. He is one of the cleverest people I've ever met in my life. I sometimes think of him as an actor, alone on the stage. I'm watching his show, and at the same time I'm learning from him: the art of politics, the art of the possible."
6. He is a fan of Tupac Shakur and beat poetry
In his office in the Kremlin he had a framed portrait of the American rap artist alongside a picture of Vladimir Putin. He's also a connoisseur of the abstract artist Jackson Pollock, and can recite beat poet Allen Ginsberg by heart. In English. While he controlled Russian politics with a combination of artistic cunning and political ruthlessness, he also found time to write lyrics for the Russian rock band Agatha Christie.
7. He wrote a postmodernist novel

About Zero is part dystopian fiction, part twisted confession. The story was published under a pseudonym in 2009, at the height of Surkov's power. The hero is a ruthless gangster-publisher, a gun-toting poetry nerd, who bribes critics and journalists in the service of corrupt politicians, manipulating the truth to create fake news.
How one Russian turned reality inside out
Seriously interesting documentaries
The story of how Twitter accidentally became the 21st century forum for political debate.