Main content
BBC Points West Young Film makers project
What's Your Story? We want to know
BBC Points West is celebrating 60 years of broadcasting and we'd like you to get involved as one of our young film makers.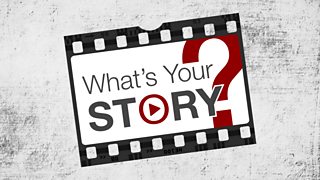 We're inviting you to make a short film for us. 90 seconds or less. It can be filmed on smart phone, tablet or small camera. It can include graphics, illustration or animation.
You don't have to be an expert when it comes to the technical aspects in film making – what we're looking for is the story.
Want to get involved?
This project is open to anyone aged 16 - 30 with a story to tell.
Need some inspiration?
We are interested in stories that you want to tell. It really is as simple as that.
It could be something interesting about you, someone you know or something about where you live. It could be a story which inspires or frustrates you. What about something that makes you happy or sad or a subject you've always wanted to investigate.
Make a film for us
CLICK HERE TO SUBMIT YOUR FILM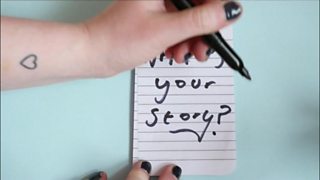 When submitting your film we will ask you to confirm your name and contact information, the title of your film and we will ask you to tell us about the inspiration behind your film, explaining why it is relevant to the BBC Points West transmission area (300 words).
You will also need to confirm you've read out terms and conditions which are at the bottom of this page.
What happens next?
Some films will be shown on BBC Points West and some will be shown on our BBC iPlayer pages. You will also see some posted on our Facebook page and on Twitter via @bbcpointswest. Unfortunately films will no longer be shown as part of the Encounters Film Festival in Bristol in September but instead some will be shown during a BBC archive evening at the Watershed in Bristol at the end of the year.
The story needs to be connected to the BBC Points West transmission area.
(Gloucestershire, Wiltshire, Somerset, Bath, Bristol and North Dorset).
Films can be submitted until 23:59 Tuesday, 31 October 2017- however, the sooner you make your film, the sooner it may be shown. Follow this link for the form to make your entry and to upload your submission.
Selection criteria
The films selected to be shown on BBC Points West and the BBC Points West Facebook and Twitter pages will be chosen in reference to the following set of criteria:
Is this film interesting? Does it tell us something we don't know about the Points West area or the people who live there?
How well is the story idea fulfilled? (as outlined on the story idea on the entry form)
How creative has the filmmaker been in the telling of the story?
Does it grab the attention of the viewer?
Technical ability will not be taken into account as strongly as the story idea which is featured in the film. The project is aiming to get people with a basic interest in filmmaking to submit entries.
BBC Arts and Into Film have created a series of short films to help you with your movie-making skills.