Main content
The Biggest Weekend Fringe - Perth
The Biggest Weekend Fringe is a creative and comprehensive 10-day outreach programme which will take place in the lead up to The Biggest Weekend. New events are being added each week so keep checking back.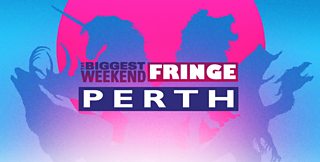 Read on for details of our Fringe programme in Perth.
Friday 18th May
BBC Radio 2 in association with the Perth Festival Of The Arts: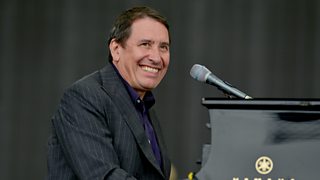 Jools Holland And His Rhythm And Blues Orchestra with Special Guest Marc Almond
On Friday 18th May, Jools Holland and his Rhythm and Blues Orchestra take to the stage of the Perth Concert Hall with special guest star, Marc Almond.
Also featuring the soulful tones of Ruby Turner and Louise Marshall, and original Squeeze member Gilson Lavis on drums, along with the inimitable musicianship of the Rhythm & Blue Orchestra, this is an evening not to be missed. You'll be able to listen again to the concert on Friday Night Is Music Night on Friday 25th May.
Sunday 20th May
BBC Scottish Symphony Orchestra with BBC Scotland L.A.B
Pupils at Ruthvenfield Primary School near Perth will be using their imaginations to create a brand new animated film with its own specially composed musical soundtrack.
Follow our three animated musical instruments Charlie the Cello, Chris the Clarinet and Fiona The French Horn as they battle to reach the Biggest Weekend Concert in Perth. Hot air balloons, a plane made of junk and a flying sea dragon all appear in the 'The Biggest Musical Journey'.
The BBC Scottish Symphony Orchestra has joined forces with BBC Scotland L.A.B to help them create every aspect: from the story, to pictures, voice-over and music which they will write and perform with the help of composer, Raph Clarkson, and a team of professional musicians. The finished film will be available to watch online over The Biggest Weekend.
This is not a public event.
Sunday 20th May
BBC Music Introducing In Scotland with Vic Galloway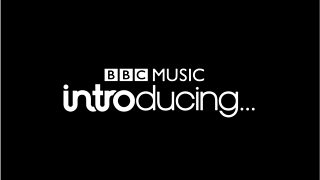 Vic Galloway presents a selection of local BBC Music Introducing talent with indie pop from Dundee's Be Charlotte, fresh off the back of their major label signing, indie rock from Glasgow's Savage Mansion and ethereal vocals from singer, songwriter and producer, SHHE.
*Tickets are no longer available for this event*
Monday 21st May
BBC Radio Scotland's Vic Galloway In Conversation with Stuart Murdoch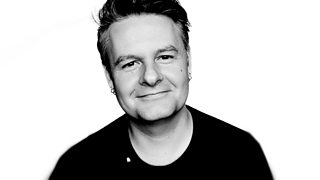 Vic Galloway
Vic Galloway, Radio Scotland's alternative and new music DJ, takes his show to Perth with very special guest, Belle & Sebastian's Stuart Murdoch.
Vic will look back at Belle & Sebastian's albums and revisit key moments including Stuart's return and recent performances. Don't miss this opportunity to gain an unique insight into the influences and career of one of Scotland's leading musical figures.
*Tickets are no longer available for this event*
Thursday 24th May
PRS Workshop with BBC Radio 2's Folk Musician Of The Year 2017, Rachel Newton: Composing & Traditional Arranging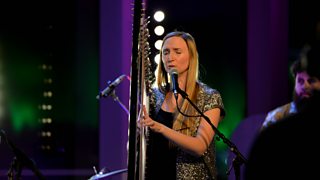 Rachel Newton
BBC Radio 2's Folk Musician of the Year 2017, multi-instrumentalist Rachel Newton, conducts a Masterclass in composing and traditional arranging.
This is not just for musicians; this is an inclusive insight into the world of composition and arranging with one of the UK's leading traditional artists.

After the workshop, Rachel will be answering questions along with Stuart Fleming from PRS for Music.
"Newton has made the leap to a fine solo performer and this album is perhaps her best yet."
Telegraph
*Tickets are no longer available for this event*
Friday 25th May
BBC Radio 2's Ken Bruce in conversation with Ricky Ross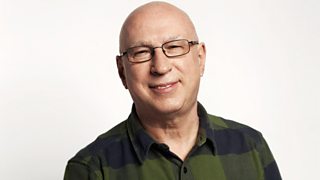 BBC Radio 2's Ken Bruce welcomes Deacon Blue's Ricky Ross to explore Ricky's early life in Dundee and the journey to becoming one of Scotland's most loved bands, 30 years since the release of the iconic debut album, Raintown. Ken will also be finding out about Ricky's songwriting abilities and the countless artists he has written songs for including KT Tunstall, Jamie Cullum and James Blunt. There will be the opportunity for the audience to ask questions to either Ricky or Ken during the conversation.
*Tickets are no longer available for this event*

By clicking on the links above you may be directed to a third party site. The BBC is not responsible for the content of third party sites & you will be subject to the company's own privacy policy when providing your data to book tickets. Please read The Biggest Weekend Fringe Terms and Conditions for further details.