Main content
10 things we learned when Greta Thunberg met David Attenborough
She's the 16-year-old activist who's inspired people around the world to campaign for action on climate change. He's the acclaimed naturalist and broadcaster who's shown us just how much is at stake if we don't take urgent steps to protect the planet. But until now they had never spoken.
For Greta Thunberg's guest-edit of the Today programme, she met Sir David Attenborough (via Skype as they didn't want to add to their carbon footprints) to discuss the climate crisis and their hopes for the future.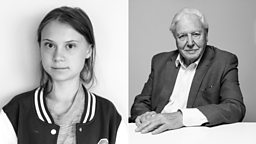 Greta Thunberg and Sir David Attenborough photographed for the Today programme
1. Attenborough says we should all be grateful to Thunberg for waking up the world to climate change
David Attenborough describes what Greta Thunberg has done as "astonishing and admirable" in getting people to face up to the climate crisis. "She's achieved things that many of us who have been working on it for 20-odd years have failed to achieve," he says. But Thunberg insists the credit should be shared: "I'm a part of a very large group of people who have done it. And you are definitely a part of that group too," she says.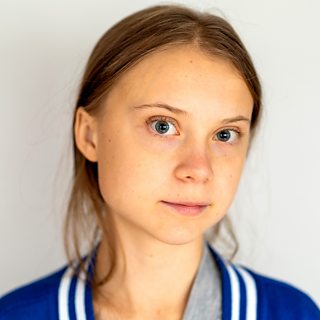 Greta Thunberg photographed for the Today programme
2. Programmes like Attenborough's inspired Thunberg to become a climate campaigner
Greta Thunberg says watching nature films and documentaries as a child was what first opened her eyes to the threat of climate change. She tells David Attenborough: "That was what made me realise the situation… so thank you for that, because that was what made me decide to do something about it."
3. Attenborough remembers first speaking about climate change 20 years ago, but no one listened
To mark the start of the 21st century, Attenborough presented a programme from Easter Island, a place famous for its ancient carved stone figures. He recalls, "I stood in front of those great memorials to a broken civilisation and said: 'Look, this is an example of what happens if you don't care about the environment.'"
He thinks this was the first time he spoke publicly about how, in order to protect the natural world, we need to change how we live. At the time, however, "nobody took a blind bit of notice, really."
4. The evidence of climate change is now harder than ever to ignore, says Attenborough
Sir David recalls how, 20 years ago, video footage illustrating the imminent climate crisis could often be dismissed by disbelievers as an isolated incident, but that has changed. "Now we're getting film of coral reefs being blighted and being turned to white skeletons, and that's universal," he says. "And we're also seeing people in the Pacific whose own homes and countries are being submerged by rising water. So the evidence and the urgency is greater now than it's ever been."
5. Thunberg says despite increasing awareness of climate change, progress in tackling it is still too slow
Greta explains that growing acknowledgement of climate change "doesn't necessarily translate into political action". What's needed, she says, is "to highlight the gap between what the science calls for, and what is actually being done."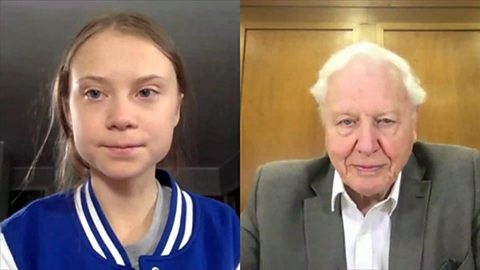 Greta Thunberg and Sir David Attenborough discuss the climate crisis.
6. Attenborough believes politicians' short-term thinking stops them taking the necessary action
"The trouble is, politicians are just concerned about tomorrow and the day after," he says. "And when you say, 'There's this big danger looming in 20 years' time, we've got to do something now,' they say, 'Yes of course, we'll do it the day after tomorrow'."
7. They agree the generations should unite to tackle the climate crisis, but the young and old will have different perspectives
Greta explains that for younger people, "we see it as something that will affect us, while people of older generations see it as something that will affect their children or grandchildren. But there shouldn't be a divide, because it still affects all of us, at the end of the day."
All the highlights from climate activist Greta Thunberg's guest-edited programme.
8. Attenborough says the whole world has to work together to combat climate change
The scale of the changes needed are, Attenborough says, "a world move – and that's never happened in history". He recognises that "you can't expect the entire population of the world to think the same way," but, he says, "we have to get some sort of consensus".
I don't know why people are listening to me. I don't know how long it will last.

Greta Thunberg
9. The next United Nations conference on climate change will be crucial
Attenborough says the recent UN meeting on climate change, known as COP25, didn't achieve as much as people had hoped. At the next UN conference, COP26, which will take place in the UK in 2020, progress needs to accelerate, he says. The meeting is crucial, Thunberg explains, because to keep global warming below 1.5 degrees we need to take action to drastically reduce carbon emissions in 2020. "I can't say enough how important it is," she stresses.
10. Thunberg will continue speaking out for as long as people listen to her
"I don't why people are listening to me," Greta says. "I don't know how long it will last. I just know that right now people are listening to me and I need to use that opportunity and to try to get out as much as I can during that time."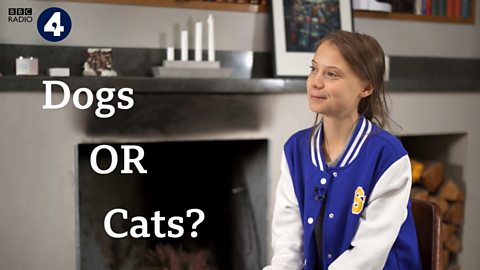 Get to know Greta Thunberg better as she answers a range of quick questions.