Main content
The War and Peace Playlist
Stephen Johnson, the writer and broadcaster, compiles our War and Peace playlist.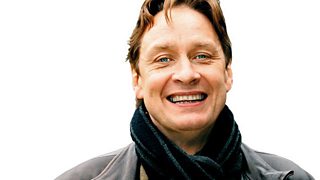 His selection reflects:
the era in which Tolstoy was writing
music inspired by the novel
music that stirred the hopes and fears of a Russian nation.
His first choice is by a composer who - like the book's main character Pierre - adored Napoleon at first, but then grew disillusioned…
1. Beethoven: Symphony No. 3 in E flat major, 'Eroica', Op. 55 (1803-4)
Like Pierre Bezukhov, Beethoven at first idealised Napoleon. His Third Symphony was originally to have been called 'Bonaparte'. But when news reached him that the 'democrat' Napoleon had crowned himself Emperor, in the presence of the Pope, Beethoven tore out the dedication in rage and re-titled the Symphony, 'Eroica' (Heroic). The first movement goes beyond anything written before in its thrilling, sweeping ambition and determined rhythmic drive. But it is followed by a uniquely sombre Funeral March, which in its closing moments seems to disintegrate into nothingness. The hero is mortal after all. It is left to the finale to rebuild hope - if not in a great individual, then perhaps in humanity.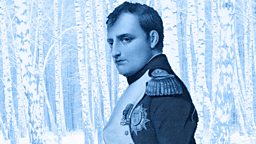 2. Beethoven: Violin Sonata Op. 47 in A major, 'Kreutzer' (1802-3)
Tolstoy was deeply stirred by this sonata, and especially by its dark, turbulent first movement - so stirred in fact that it disturbed him. Could music with such an incendiary effect on human passions be morally acceptable? In his novella The Kreutzer Sonata (1889) he lashes Beethoven for arousing 'animal excesses' in a married woman and her musician friend, leading to adultery and then murder by the insanely jealous husband. Yet Tolstoy clearly had a similar genius for portraying dark passions. In such moments he comes close to Beethoven in the first movement of this Sonata.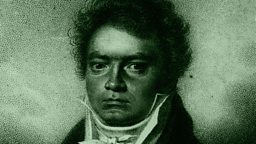 Beethoven
3. Berlioz: 'La Marseillaise', arr. for soprano, chorus and orchestra (1830)
Berlioz made this gigantic arrangement - or perhaps it would be better to say re-creation - of Rouget de Lisle's famous revolutionary hymn as revolutionary feelings were stirring again in Paris. It captures the spirit of wild, mass enthusiasm, and something of the feeling of the huge quasi-religious festivals staged in the years following the Revolution of 1789, and particularly after the establishment of the First Republic in 1792.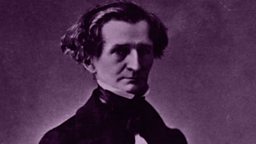 Berlioz
4. Tchaikovsky: 'Andante cantabile', second movement from String Quartet No. 1 in D major, Op.11 (1871)
The slow movement from Tchaikovsky's First String Quartet was such a hit that it soon took on a life of its own, and it is often played by full string orchestra. It is based on gorgeous harmonisation of a particularly beautiful Russian folk song - one of those archetypal Russian tunes that seems poised between aching melancholy and intoxicating pleasure. When Tolstoy heard this movement he was moved to tears. Tchaikovsky was there, and witnessing the great writer's reaction was one the proudest moments of his life.
5. Mussorgsky: 'The Great Gate of Kiev', finale (No. 10) from 'Pictures at an Exhibition' (1874) orchestrated by Maurice Ravel
Mussorgsky wrote 'Pictures at an Exhibition' for solo piano, but the final 'Great Gate of Kiev' cries out for orchestral grandeur, opulence and vivid colour. Apart from the noble, granite-like main theme, the movement makes great play with the sound of bells - specifically Russian bells. In Russian culture the bell has long been a symbol of collective 'soul'. In Andrei Tarkovsky's film 'Andrei Rublev', a village is punished by the Tsar by having its bell removed. Hear this movement and you'll understand why that hurt so much.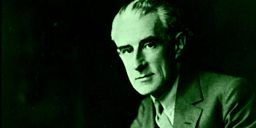 Ravel
6. Tchaikovsky: Overture '1812', Op. 49 (1880)
As in War and Peace, the Russian defeat of Napoleon in 1812 at the Battle of Borodino is celebrated from a later perspective in this famously spectacular orchestral piece, which in its climatic final section has brass bands blaring out the Russian anthem 'God Save the Tsar!' through fusillades of rifle-fire, cannon shots and chiming bells. This follows a vivid battle sequence, in which 'La Marseillaise' asserts itself, but is finally defeated by the old hymn 'O Lord, Save The People'. It isn't all blood and thunder: the presentation of the hymn on hushed strings at the beginning of the Overture is dignified in its restraint - but after that the gloves are off!
7. Tchaikovsky: 'Polonaise' & 'Waltz' from the opera 'Eugene Onegin, Op. 24
A superb evocation of the glamour and glittering opulence of a Russian high-society ball. Tchaikovsky made his adaptation of Alexander Pushkin's famous novel in 1879, but the story is set in the 1820s - much closer to the main action of War and Peace - as Tchaikovsky was well aware. We sense the elegance, but also that this wealth is a demonstration of power, in those days close to absolute.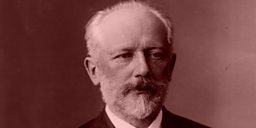 Tchaikovsky
8. Prokofiev: Kutuzov's aria, 'Moscow, majestic mother of Russian cities', Tenth Tableau (1941-3)
From the opera 'War and Peace'.
Prokofiev composed his monumental operatic version of Tolstoy's novel when Russia was once again facing a terrifying threat from the West - this time the Nazi invasion. In this viscerally uplifting aria, Marshal Kutuzov sums up his feelings of hope and trust in Russia's age-old power to resist invasion on the eve of Borodino. The aria was actually inserted later, at the suggestion of the Soviet authorities, but it forms a wonderful, organic climax.
9. Prokofiev: Cantata 'Alexander Nevsky', Op. 78 (1939)
No single work sums up Russia's long-established, deep-rooted suspicion and dread of the West than this Cantata, derived from the score Prokofiev wrote for Sergei Eisenstein's film 'Alexander Nevsky'. It tells of the medieval hero who led Russian forces victoriously against Swedish forces in the thirteenth century. The intention may be unashamedly nationalistic, but the music is stunning, atmospherically evoking the wintry expanses of the Russian steppe, giving blood-stirring expression to the hopes, fears and final exultation of the people, and centring on perhaps the most thrilling battle scene in all music.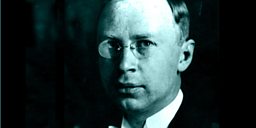 Prokofiev